Fil-Am stunt coordinator on working with Ryan Reynolds in 'Deadpool 2'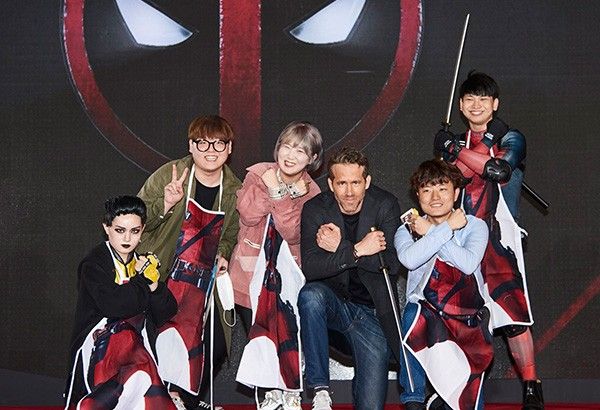 HOLLYWOOD — A Filipino-American martial artist, who also serves as stunt coordinator in "Deadpool 2," said that the movie is bigger, crazier and more expensive than the first.
"All of the set pieces are three times what you saw in the first one. The challenge is to always do something you haven't done before and keep everything new and dynamic," said Jonathan Eusebio, who also did stunt coordination for over 63 films, including "Hitman," "Bourne Ultimatum" and "300." He also served as Keanu Reeves' fight choreographer in many films, including "John Wick."
"Deadpool 2" star Ryan Reynolds does not only star in the title role, he also co-wrote and produced it.
"Ryan is an incredible comedic talent," said the movie's director David Leitch. "And 'Deadpool' works as a perfect ground for things he really excels at. He took that character from the comic books and made it his own brand. There's a synergistic effect with 'Deadpool' and Ryan. He really is Deadpool in real life – in terms of the way he talks and sees the world, sometimes. He's funny and irreverent but also has a huge heart and compassion, like Deadpool."
From 20th Century Fox, "Deadpool 2" opens May 16 in Philippine cinemas nationwide (ahead of the US) and will have early previews on May 15 in select cinemas starting at 5 p.m.