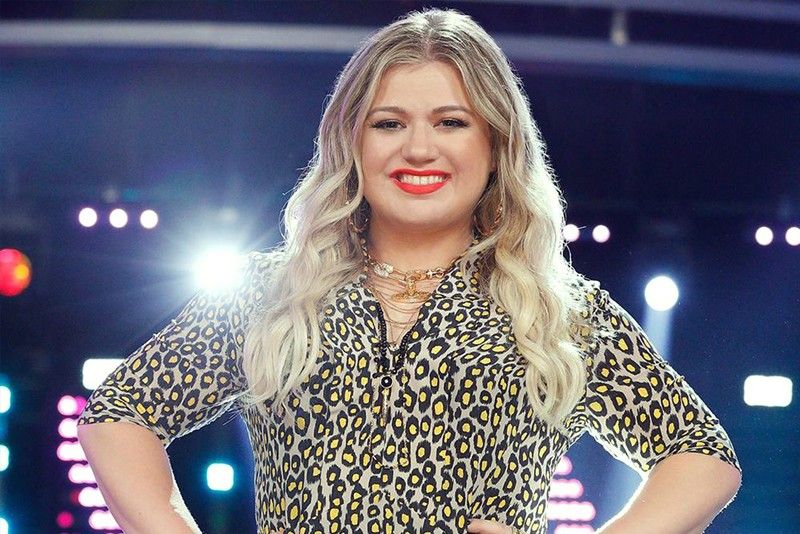 Kelly Clarkson made her strong presence felt in The Voice pilot episode as first-time coach by immediately securing three artists to her stable.
An exciting start for The Voice Season 14
MANILA, Philippines — Even as Fox Life was still airing replays of The Voice Season 13, the new season premiered to an exciting start last week of February, with a new coach joining the music celebrities in the distinguishable red swivel chairs.
Grammy Award-winner Kelly Clarkson, the first champion of American Idol (AI), made her strong presence felt in the pilot episode as first-time coach in The Voice Season 14. In the Blind Auditions, that aired from Universal Studios in Hollywood, California, Kelly immediately secured three artists to her stable after only the first episode.
An advisor in the Play-Offs for Season 13, Kelly replaced Jennifer Hudson this season. It appears that Kelly is faced with a tough tussle against the other coaches, who have their respective winners. Yet, Kelly was not easily discouraged. She bravely fought for every artist that she wanted to join her team.
Massachusetts native Brynn Cartelli, only 14, was Kelly's first artist who is her avowed fan, too ever since the female contestant was four. Others who were Kelly's early picks included 22-year-old D.R. King from Los Angeles; California, 30-year-old Justin Kilgore from Buffalo, Texas; 34-year-old Molly Stevens from Raleigh, North Carolina; and 21-year-old Dylan Hartigan from Wyckoff, New Jersey.
Alicia Keys is a returning coach this season, her third, replacing Miley Cyrus. Alicia nailed her first win as coach in The Voice Season 12, which had R&B singer Chris Blue as champion.
Meanwhile, veteran coaches Adam Levine and Blake Shelton are back in the swivel chairs that have a sleek, new design and LED projection. "It doesn't matter where it starts, but where it ends," Blake told his fellow coaches.
He did not have to prove that country artists who auditioned will go anywhere else, but only to join his team. He got 31-year-old Kaleb Lee from Lexington, Kentucky, as well as 33-year-old gospel singer Kyla Jade from Nashville, Tennessee and 35-year-old Pryor Baird from Orcutt, California.
Pryor was the first four-chair turner this season, with no coach blocked from choosing him. He rendered the R&B song, I Don't Need No Doctor, originally recorded by Ray Charles in 1969, then revived by John Mayer in 2005.
The powerful voice of 33-year-old cancer survivor Rayshun LaMarr was the first choice of Coach Adam, followed by 25-year-old Drew Cole from LA and 23-year-old Levelle Davison from Little Rock, Arkansas.
The Block was introduced this season in the Blind Auditions. The new feature allows one coach to block a fellow, rival coach whom he/she doesn't want to enlist a particular artist for the round. Each coach is allowed to hit the Block button only once.
In the first artist who auditioned, 17-year-old Britton Buchannon from Sanford, North Carolina, Blake immediately hit his Block button against Adam, so the latter would not get the teenage talent. However, Britton chose Alicia as his coach. Twenty-one-year-old Kelsea Johnson from Newark, Delaware and 16-year-old Jaclyn Levey from Placerville, California were officially recruited to Alicia's team.
Advisors in the Battle Round episodes this season are singer-songwriter Julia Michaels for Team Adam, country artist Trace Adkins for Team Blake, Canadian hitmaker Shawn Mendes for Team Alicia and young actress-singer Hailee Steinfeld for Team Kelly.
Carson Daly hosts The Voice Season 14. This is his 14th season of hosting the award-winning reality talent show. Psychedelic rocker Chloe Kohanski, an artist of Team Blake, was the winner of The Voice Season 13.