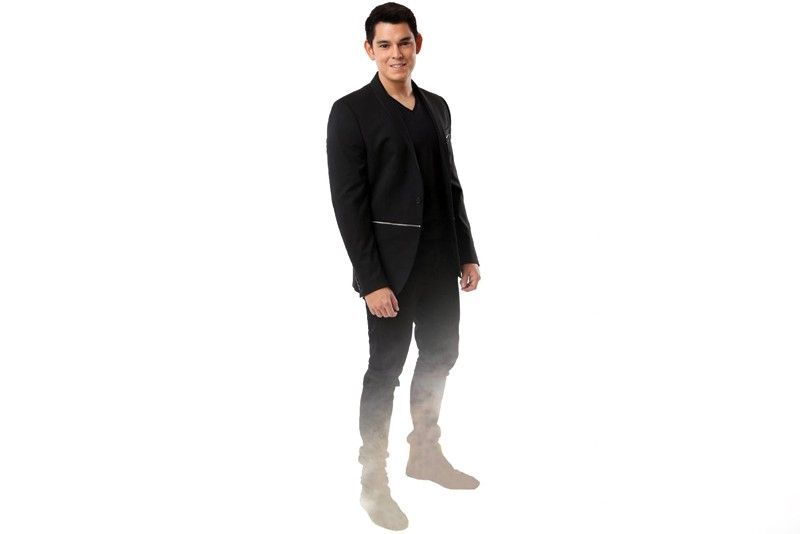 Richard Gutierrez as Supremo Sandrino in La Luna Sangre: It's exciting for me as an actor, exciting for the audience and so far so good because the feedback is very positive so I've no complaints.
Why Richard almost quit showbiz
Bot Glorioso
(The Philippine Star) - February 23, 2018 - 12:00am
MANILA, Philippines — Prior to becoming part of the ABS-CBN family, Richard Gutierrez said he seriously considered getting out of showbiz for good. Thus, his decision to no longer renew his contract in another network was the best option for him to quickly step away from the limelight.
"There was a time that I was getting too tired, burned out and I wasn't enjoying already," revealed Richard after the thanksgiving presscon of La Luna Sangre, which is now down to its last few episodes. "So, ako mismo 'yung tumalikod; ako mismo 'yung umayaw." He immediately packed his bags and flew to Switzerland to spend quality time with then girlfriend Sarah Lahbati. The two are now engaged with a four-year-old son Zion and another one on the way. Sarah is expected to deliver their second baby boy, nicknamed Kai, in March.
Asked what caused him to feel overly exhausted, the actor pointed to unexpected situations that occurred all at the same time. He said, "Like personal andaming nangyari and I guess I wasn't prepared during that time aside from the continuous work which, I guess, resulted in my not knowing anymore about myself, my wants. I could not also tell anymore my real friends at that time. Those were the things that I've been through which I'm glad I've gone through."
During his sojourn, Richard said, he started weighing in on things about life that led him to come up with a better judgment. "I've realized I just needed some time off to realize things, to really know who I am and to really know what matters the most. And right now, I am happy being here."
Luckily, he dumped the idea of quitting what with his career having obviously gotten into another level after he joined the cast of La Luna Sangre as the vampire leader Sandrino. And he, too, is well aware of how people have become more interested in seeing him scene after scene pitting acting talents with co-stars, particularly Daniel Padilla who turned out to be his brother in the primetime series.
"Of course, I can say it's a new chapter in my career — a good chapter, a fresh start. It's exciting for me as an actor, exciting for the audience and so far so good because the feedback is very positive so I've no complaints. ABS-CBN is doing a great job at what they do and it's always good working with the best so I'm happy."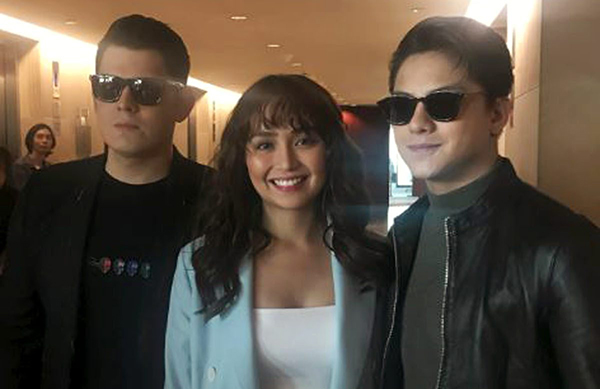 With the KathNiel loveteam of Kathryn Bernardo and Daniel Padilla who also play lead roles in the ABS-CBN primetime series, which is now down to its last few episodes.
But whether he ended up with ABS-CBN or not, Richard believes that he would still be able to return to acting, saying that he didn't only feel to have evolved as an actor but also as a person. He is confident that his passion for acting has remained — and will always be — inside him. "As long as you have the passion, you cannot tell what more can happen to your career."
His being active again in front of the camera led Richard to consider himself as a professional unlike before when he lived as a happy-go-lucky type. He, now, has learned to not take anything for granted.
"I was really tired that time kasi. I would come late to work, bugnutin ako. I took time off, I lived in Switzerland with Sarah and went to the States for a while so it felt nice because you get to realize things. That's why I'm telling DJ (Daniel's nickname) to always try to spend time with his family and try to spend time alone para laging fresh. As an actor, it's also important to have something on the side. You don't do this for money. This is not the most stable job for money. You do it because you love acting and now I'm at the point that I love my craft."
Did fatherhood somehow help fuel his acting passion?
"Of course, aside from that time off," he stressed. "I mean, fatherhood changed me completely not only my acting but my core. Kumbaga, 'yung pagkatao mo talagang wow. My purpose (in life) seems to change and it's a nice feeling for me.
"I could not pinpoint exactly what the changes were but did you know that before Zion was born, I have many friends who already have children and they kept telling me that I will be a changed man once I become a father. Ako naman, inisip ko paano ako magbabago eh magkakaanak lang. (But) I guess it's true since I just want to spend time more at home and I get excited to have free time from work. It just changes your outlook in life, parang (you have a) higher purpose."