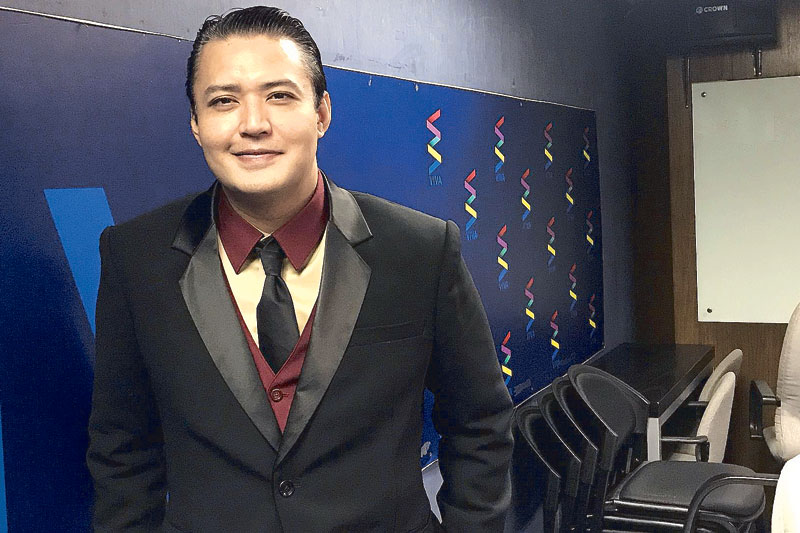 Mark Anthony back from nightmare
FUNFARE
-
Ricky Lo
(The Philippine Star) - January 27, 2018 - 12:00am
"Nightmare!"
That one word sums up Mark Anthony Fernandez's one year and three months first at the Police Station 6 in Angeles City before he was transferred to the Pampanga Provincial Jail (PPJ) where he initially shared one cell with more than 100 inmates. The nightmare started in October last year when Mark was arrested at a police checkpoint on his way to Angeles City allegedly for possession of one kilo of marijuana in his car.
"We were treated well," said Mark, "but siempre you can't help feeling like a cage bird."
Two months later, Mark would spend Christmas "inside" but he said it hardly felt like Christmas even if his family led by his mom, Alma Moreno, was with him. Ever the doting mom, Alma had to rent an apartment near the PPJ so she could visit Mark every day (except Mondays and Tuesdays when no visitors were allowed), bringing him food and his other needs. His second wife (the first had died) would also visit him when she's free from work, but not Mark's children.
"I didn't want my children to feel sorry for me," shared Mark who has six children by five different women, two with his late wife, three with other women and one with his current wife. The eldest is 17 years old and the youngest is one-and-a-half years old. The eldest boy, Grey, is a Star Magic talent who was in the cast of the just-concluded (yesterday) ABS-CBN soap Ikaw Lang ang Iibigin and regularly seen on the Sunday show ASAP.
During last year's Christmas family gathering (in jail), Alma wistfully told Mark, "Pray that you won't spend another Christmas here. I'd been praying really hard, at ganoon din si Mark, and I even offered prayers for Mark at the Our Lady of Manaoag Shrine (in Dagupan City). I also prayed with the Pink Sisters in Baguio."
Prayers answered.
On Dec. 22 last year, Mark was released on bail due to some technicalities in the case.
When he met with Funfare the other day at the Viva office a few hours before he signed a contract with the Viva Management Agency, Mark related that before he left his "home" of more than one year, he cried and thanked God. "Then I hugged my lawyer, Sylvia Flores, and again said 'So sorry' to my mom. Actually, I'd been saying 'so sorry' to her for all the troubles I'd been giving her."
In a double-breasted suit with neatly-combed hair, Mark smiled when Jojo Gabinete (the only other interviewer) and I commented that he cut a Godfather-like figure, especially with a few extra poundage he probably gained with the food, glorious food, that his mom fed him in jail.
"I weigh about 170 lbs.," said Mark who stands 5'9", "and I have to shed at least 20 lbs. to get back to my ideal weight."
He has to before he starts shooting for his first project for Viva for which he has actually done two movies, Biyahing Langit and Dos Ekis.
"It was Miss Clau who introduced me to Ma'am Veronique del Rosario-Corpus, head of the Viva Management Agency," revealed Mark. "Miss Clau" is Claudine Barretto, Mark's ex-girlfriend. Why was he referring to her as "Miss Clau?" Well, said Mark, "para formal." As steadies, they called each other Babe. If ever Mark did a movie with Claudine, he preferred a love story…why not a remake of Somewhere, one of Mark's late dad Rudy Fernandez's starrers?
Asked how long his Viva contract is, Mark smiled again.
"When I met with Boss Vic (del Rosario, Jr., head of the Viva Group of Companies), he told me, 'O, Mark, for life na ito ha. Ang kontrata daw namin ay hanggang sa pagtanda na namin."
Inside PPJ, Mark learned to pray hard, say The Rosary ("Every day," said Alma), read the Bible and value his family even more. "It was the lowest point of my life," according to Mark. "But it didn't break me. Instead, it made me stronger and I have God to thank for that. And the support of my family."
"Kinatok siya ng Diyos," said Alma. "Malakas na katok. Clean-living na siya ngayon."
A huge eye-opener that Mark will never, never forget all his life.
"I should be more careful now," promised Mark who celebrated his 39th birthday on Jan. 18 (but he claimed that he's only 33).
Before we parted, mother and son cleared two things.
Alma: "Hindi siya nag-shabu. He was taking only marijuana for his ailment, bulimia. Lahat ng kinakain niya noon ay isinusuka niya. Marijuana cured his bulimia. He was taking it for a medical reason. Wala nang trace ng marijuana sa katawan niya ngayon."
Mark on the rumor that he got two policewomen pregnant: "It was fake news. My photos with the two policewomen were taken when I entered Presinto 6. Somebody uploaded them, on social media at ginawan ng estorya. I felt sorry for the two women na nadamay pa. They are innocent, and so am I."
(E-mail reactions at entphilstar@yahoo.com.)