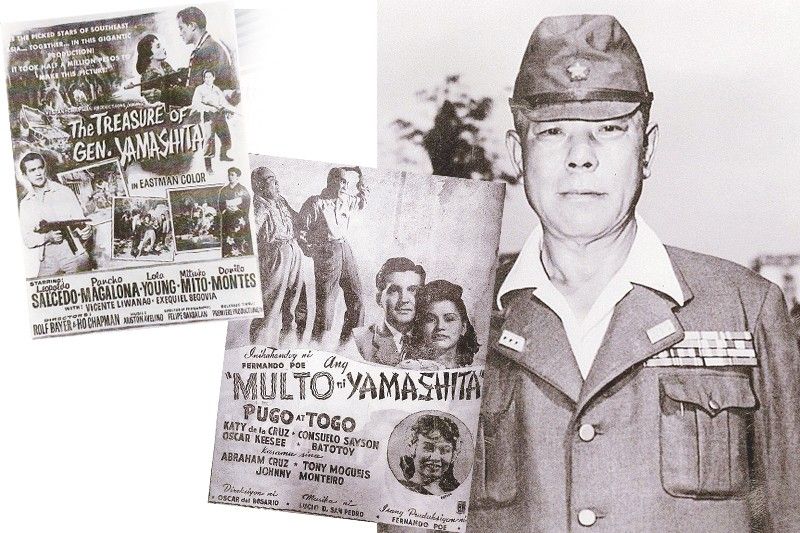 On Dec. 8, 1945, The Manila Times reported that Gen. Tomoyuki Yamashita of the Japanese Imperial Army was found guilty of World War II crimes and was 'sentenced to Hang Until Dead.' An American military commission handed down the guilty verdict.
To the very end, Yamashita said he was innocent. Through an interpreter, The Manila Times reported that the Japanese general stated: 'I wish to state that I stand here today with the same clear conscience as on the first day of my arraignment and I swear before my creator and everything sacred to me that I am innocent of the charged brought against me.'
Yamashita reportedly buried tons of gold bars and other treasures somewhere in Baguio or Los Baños or even Fort Santiago during the war. They included a hollow golden Buddha statue filled with precious stones. Fact or fiction, the so-called hidden Yamashita gold triggered a lot of interests from treasure hunters…and movie producers.
In the '50s, a joint Filipino-Hong Kong venture produced The Treasure of Gen. Yamashita with a cast composed of local, Japanese and Chinese actors. It was released through Premiere Productions.
Even earlier, in the mid-'40s, there was a comedy titled Multo ni Yamashita produced by Fernando Poe Sr. and topbilled by the comic tandem of Pugo and Togo. The cast included Consuelo Sayson (later renamed Leila Morena). — RKC