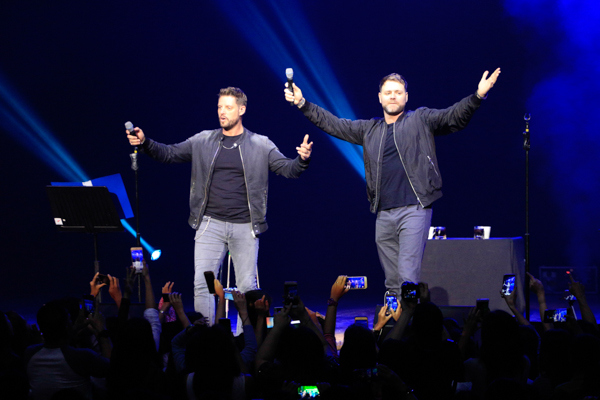 Brian McFadden and Keith Duffy, part of the multi-platinum, record breaking bands Westlife and Boyzone, have joined forces to create Boyzlife. The two had a concert in Manila on Monday night at the Kia Theater. Philstar.com/Efigenio Christopher Toledo IV
Boyzone hopes to bring 25th anniversary tour to Philippines
MANILA, Philippines — During Boyzlife's concert in Kia Theater on Monday night, Keith Duffy of Irish boy band Boyzone announced to Filipino fans that he and his band mates, Ronan Keating, Mikey Graham and Shane Lynch, have just finished their new album and will be promoting it in 2018 during their 25th anniversary world tour, which they hope to bring to the Philippines.
Former Westlife member and now Boyzlife singer Brian McFadden will join Boyzone in the world tour, presumably to sing the parts of Boyzone member Stephen Gately, who died in 2009 while on a holiday in the Spanish island of Majorca.
Boyzlife, composed of Boyzone member Duffy and Westlife former member McFadden, sang together some of their boybands' greatest hits during their Manila concert. Before they performed, they showed a slideshow of their photos working together through the years, since they left their boybands and began pursuing solo careers.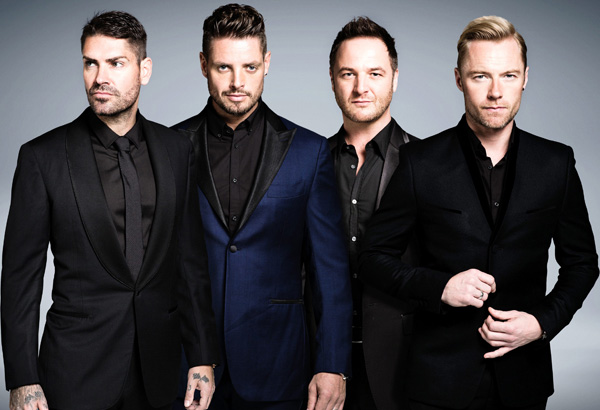 Irish boyband Boyzone plans to return to the Philippines in 2018 for their 25th anniversary. Both Boyzone and Westlife were managed by Louis Walsh. Boyzone's Ronan Keating also co-managed Westlife. The STAR/File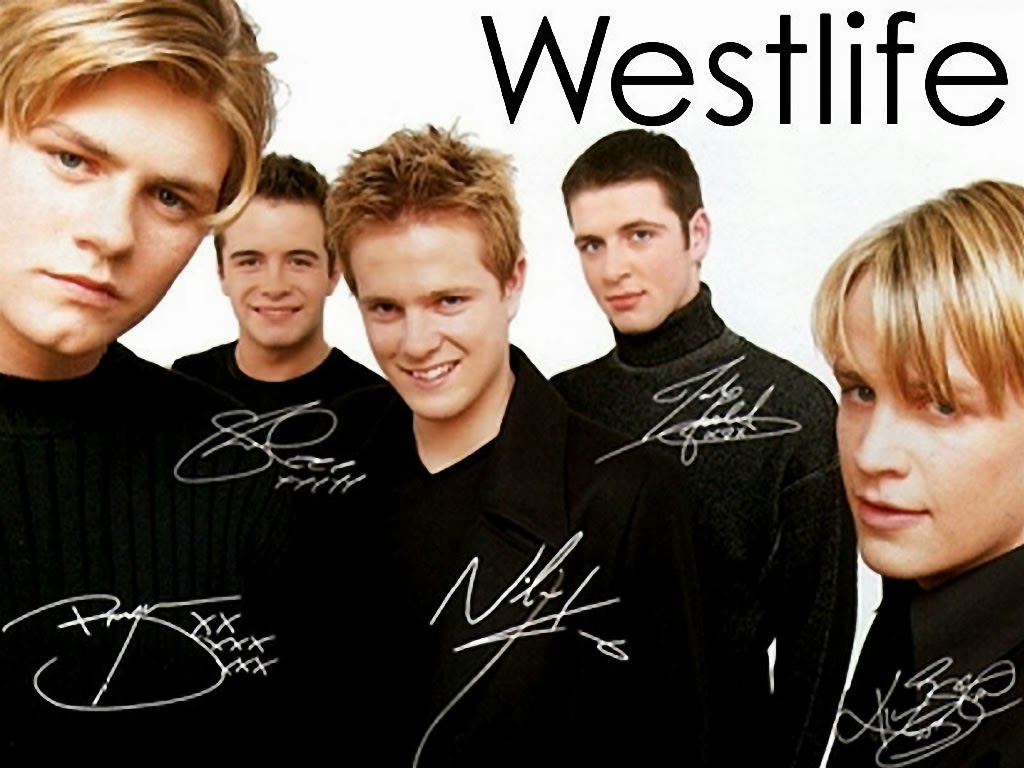 Throwback to Westlife when Brian McFadden (left) was still a member and changed his name's spelling to Bryan to make it easier to sign autographs. The group originally signed with "American Idol" and "The X Factor" creator Simon Cowell. In a 2016 interview, one of the group's lead singers, Shane Filan, announced the possibility for a future reunion even though the band had sworn to never reunite.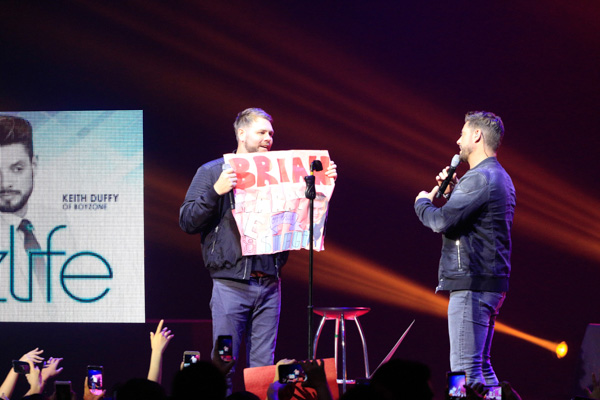 Brian McFadden holding up a fan's poster of him back when he was with Westlife. Philstar.com/Efigenio Christopher Toledo IV
The Boyzlife duo opened their Manila concert with the upbeat "When You're Looking Like That" from Westlife; followed by Boyzone's "Picture of You," Westlife's "World of Our Own" and other slew of alternating Boyzone and Westlife hits.
Brian effortlessly pulled off singing Ronan's parts in Boyzone's "Words." Then, Keith and Brian continued their medley with the Westlife hit cover of Barry Manilow's "Mandy," followed by "Baby Can I Hold You?" from Boyzone; "Father And Son" cover and "You Needed Me" by Boyzone; then "Queen of My Heart" from Westlife and "Love Me for a Reason," the first song Boyzone released in Manila, according to Keith.
When it came to Boyzone's "No Matter What," Brian sang the last line in Italian. It can be recalled that he and Westlife lead singer Shane Filan co-wrote Il Divo's song "Sei Parte Ormai Di Me."
"I love the Philippines no matter what!" said Keith, who was last seen in the country in 2015, and was in Manila with Boyzone in 2003.
"What a place. It's just so unique!" he said of the Philippines.
Brian said he last sang "If I Let You Go" 16 years ago when he was still with Westlife and when his Filipino fans were still girls.
"You're all women now!" he said of Boyzlife's fans, some of them came all the way from the Boyzlife's homeland, Republic of Ireland, while some were from north of the Philippines, in Ilocos.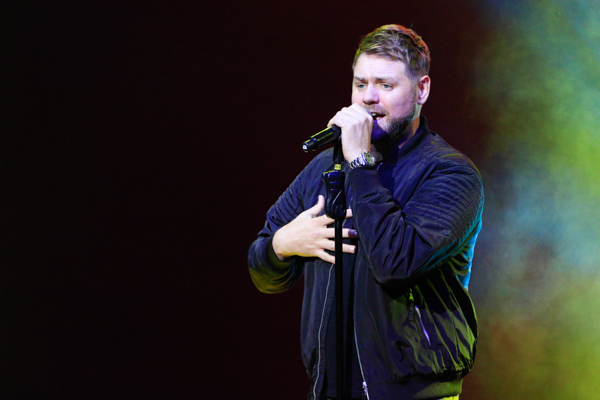 Westlife's Brian McFadden will tour with Boyzone next year. Philstar.com/Efigenio Christopher Toledo IV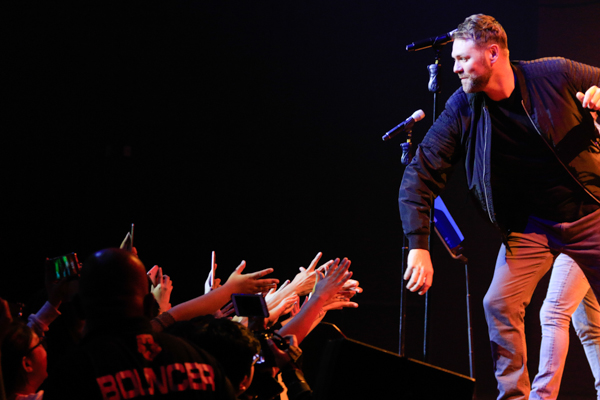 Westlife's Brian McFadden playing along with Filipino fans. Philstar.com/Efigenio Christopher Toledo IV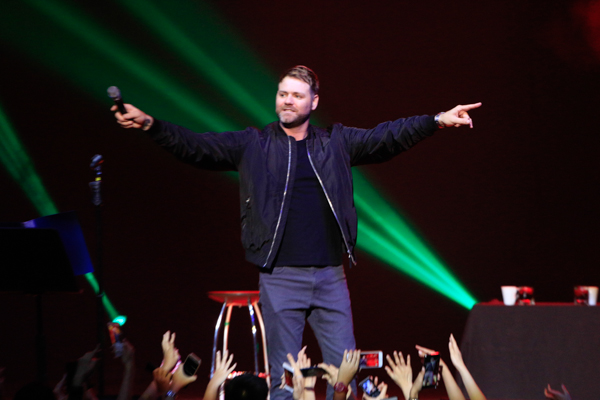 Westlife's Brian McFadden will probably return to Manila next year to tour with Boyzone. Philstar.com/Efigenio Christopher Toledo IV
Brian and Keith might no longer have their boyband looks, but they still got their boyband voices and they are still in their 20s by heart. They made their recent Manila concert very lively and interactive with some dancing and lots of jokes. They went down the stage and gave their fans lots of opportunities for personal encounters and selfies.
Brian filled his pockets with smartphones and by the end of "No Matter What," he began browsing his fans' phones and imitating their shriek.
Fans showered the two with gifts. Brian read one of the cards he got and learned that a fan calls him "Daddy B." He said he also got lots of marriage proposals in the concert produced by Ovation Productions.
At first, one would wonder how only two people could pull off singing the songs made for groups of four or more, but in the end, Boyzlife have proven that it was not only possible. It was also enjoyable to watch – whether you were on a trip down memory lane with your groups of friends from high school, on a date night with your childhood sweetheart, or alone having some "me" time while imbibing the anthems of your youth that remind you of your first loves and heartaches. It was the ultimate '90s throwback.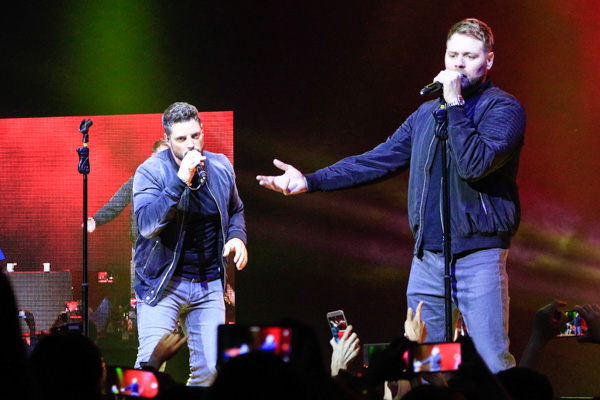 Boyzlife performed Boyzone's and Westlife's greatest hits during their Manila concert on Monday night. Philstar.com/Efigenio Christopher Toledo IV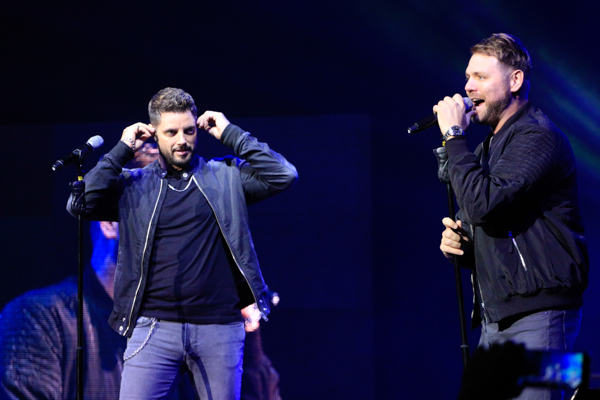 Boyzlife performed Boyzone's and Westlife's greatest hits during their Manila concert on Monday night. Philstar.com/Efigenio Christopher Toledo IV
WATCH: Mariah Carey - 'Against All Odds' (Take a Look at Me Now) ft. Westlife
YouTube/Mariah Carey VeVO
WATCH: Boyzone - 'No Matter What'
YouTube/Boyzone VeVO
WATCH: Westlife - 'No Matter What' (featuring Boyzone) in honor of Stephen Gately
YouTube/Zunie Lavigne Feehily