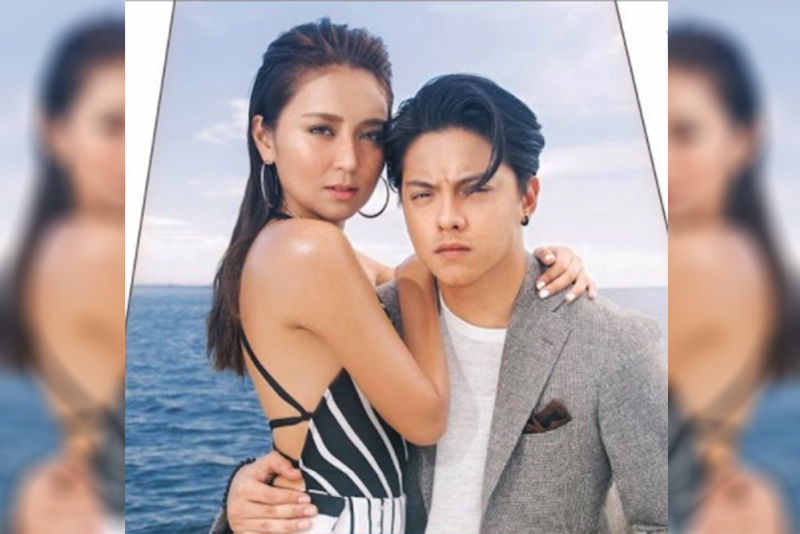 KathNiel lend their "most beautiful" faces to campaign against one of the world's biggest problems today: cyberbullying. Released
'Most beautiful' KathNiel fights cyberbullying
MANILA, Philippines — Shortly after being named as the country's "most beautiful" for this year by a showbiz magazine, Kathryn Bernardo and Daniel Padilla lend their "most beautiful" faces to campaign against one of the world's biggest problems today - cyberbullying.
Cybersmile, an international non-profit organization registered in the United States and in the United Kingdom, has just announced Kathryn and Daniel, also known as "KathNiel," to be its Philippine ambassadors who will raise awareness on the impact of cyberbullying and digital abuse to huge numbers of Internet users around the world.
"No one has any right to disrespect others and be rude because you are not seen or can be anonymous on cyberspace. I would like people to be aware of the ill effects of cyberbullying and as an official Cybersmile ambassador, I hope that I would be able to raise awareness on this in my country," Daniel said in his statement as seen on Cybersmile's website.
The 22-year-old Daniel has been among the most popular actors of his generation. As a recording artist, he has double platinum albums to his credit. Nicknamed as the "Teen King," he has been featured in primetime shows, films and is the face of major brands.
"My truth, my essence is what will define me, not anyone's definition of who I am. I live each day to become more and hopefully I affect others around me to become more too. I am pleased to become a Cybersmile ambassador and be able to do more against cyberbullying," Kathryn said in a statement released by the foundation.
Bernardo, 21, is half of the most popular love team in the Philippines since entering showbiz at the age of seven. Together with Daniel, she has made many top-rating TV series and blockbuster movies. Called the "Teen Queen," her self-titled debut album in 2014 is a certified platinum.
KathNiel recently received their own stars in the Philippines' version of Hollywood Walk of Fame to be found in Quezon City's Eastwood Walk of Fame.
Despite their busy schedule for top-rating soap opera "La Luna Sangre," KathNiel found time to recently participate in Cybersmile's "Stop Cyberbullying Day" by sharing their thoughts on online abuse and cyberbullying. They encouraged their 12 million Twitter followers to join in the fight to make the Internet a brighter and more inclusive environment.
"We are thrilled to welcome Daniel and Kathryn as official Cybersmile ambassadors. Being the voice of their generation, they are making a tremendous difference in raising awareness of the impact that cyberbullying and online abuse can have on people's lives, while helping young people across Asia and the rest of the world find the support that is available to them," foundation co-founder Daniel Raisbeck said.
KathNiel join other foundation ambassadors like girl group Fifth Harmony and Richard Armitage of "The Hobbit" in promoting messages of inclusion, kindness and positivity to eliminate personal threats, fear and abuse online.
NEWS - We are excited to announce Daniel Padilla and Kathryn Bernardo as Official Cybersmile Ambassadors https://t.co/IGuJOHmObe pic.twitter.com/s5m5qbcUGx

— CybersmileFoundation (@CybersmileHQ) July 12, 2017