Motherhood becomes Camille Prats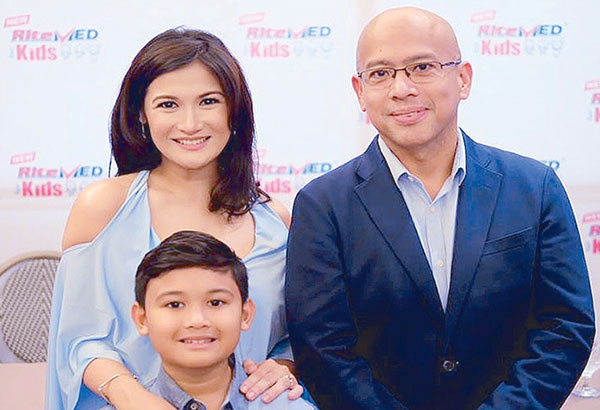 MANILA, Philippines - Only in her early 30s, Camille Prats learned the lessons of motherhood the hard way even as she coped with the loss of her first husband with whom she has a child named Nathan.
After many years, she felt she had to move on and said yes to the marriage proposal of businessman John Yambao early this year.
Her showbiz outing started when she was still a child (as contestant to Little Miss Philippines) and became popular when she starred in Sarah…Ang Munting Prinsesa, a local adaptation of Princess Sarah based on Frances Hodgson Burnett children's novel, A Little Princess.
The child star soon gave way to other TV images as she hopped from sitcoms and teen-oriented dramas and on to horror films and game shows and teleseryes.
But the role that she says she always identifies with is one of being mother to her Nathan with whom she appears as brand ambassadors of Rite-Med for Kids.
Now five-month pregnant with her second child, Camille reflects on how motherhood changed her life. "I guess all mothers go through this process. When a baby comes out of your womb, your outlook changes, your priorities change as well and you become thankful for every blessing that comes your way. It changed me as I learned to love my work more and to give everything you've got in any assignment."
Even as she is busy with her lifestyle show, Mars, she treats any endorsement as another way to bond with her first-born boy, Nathan.
"Every mother is conscious of quality time with her kids," she says. "I accepted to endorse the health care products because it jibes with my concerns as a mother."
Rite-MED GM Vincent Patrick Guerrero admits that the company is happy to find the right endorser. "We chose Camille because we believe she represents the core values of our health products. On top of that, she's highly-credible, caring and truly family-oriented."
But then the kind of mother Camille wants to be is another story. "I want a very disciplined boy but I don't want him following my orders because she's afraid of me. The mother I aspire to be is the one who can instill discipline not out of fear but out of love."