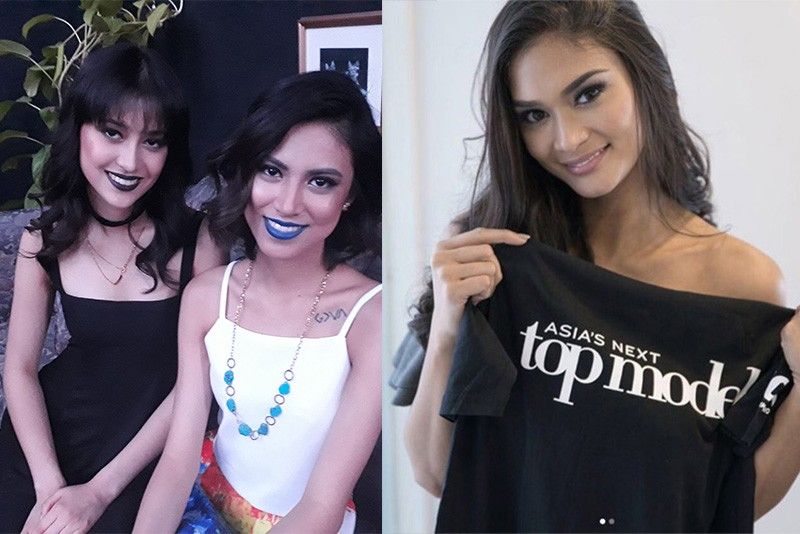 "Asia's Next Top Model" contestants Maureen Wroblewitz and Jennica Sanchez (left photo by Philstar.com/Deni Rose M. Afinidad-Bernardo) and guest judge Miss Universe 2015 Pia Wurtzbach.
File photo
'Asia's Next Top Model' contenders on judge Pia Wurtzbach
MANILA, Philippines — The two Filipina contestants of "Asia's Next Top Model" (AsNTM) might no longer be on the running to become the next top models of the reality TV show, but they are inspired to go on with their dreams by their fellow Filipina and the show's recurring judge, Miss Universe 2015 Pia Wurtzbach.
"It's hard, actually, for her (Pia) to judge in front of three Filipinas. But you know, it may be hard, but she treated everyone very well. She's really a nice person and she wants all of us to succeed," recalled Jennica Sanchez, the second Filipina to be eliminated after Anjelica Santillan.
According to her, the three of them were among the shortest girls in the competition at 5'6" to 5'7" (others were about 5'9"), but Pia assured them that height does not matter.
"She's motivating us to get through the challenges," the 20-year-old Jennica said.
"Pia is such a nice person. She's very supportive of us. She wasn't biased of us," added Maureen Wroblewitz, the last Filipina standing in the show airing on cable TV.
Through Pia, she realized that "Anything is possible if you just work hard. And do not give up on your dreams just because you're short. There are so many models out there that made it like Kate Moss…Height doesn't matter as long as you know your potential."
Jennica and Maureen, however, are not thinking about joining beauty pageants and following Pia's footsteps at the moment. "Asia's Next Top Model Cycle 2" finalist Katarina Rodriguez is now competing at the 2017 Binibining Pilipinas competition.
Maureen wants to focus on modeling, while Jennica sees herself working in the fashion industry. She used to be a fashion blogger but she stopped blogging when she became busy with modeling.
No matter where life takes them after the show, their bond as Filipinas will continue.
"We Filipinas are very competitive. We know what we want. We might be supportive of each other, but at the end of the day, it's still a competition and everyone's competing to be the first Filipina to be the winner of 'Asia's Next Top Model'," Maureen said. "So, it was hard for us but at the end of the day, we're still friends!"