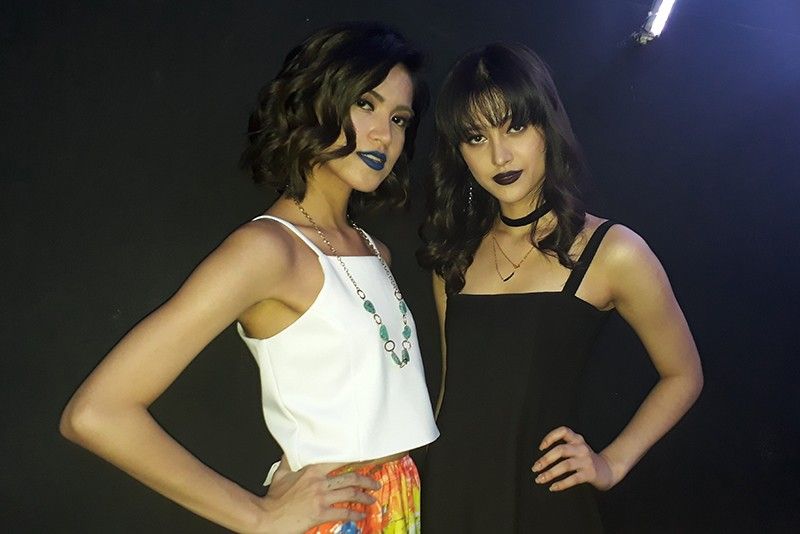 AsNTM models Jennica Sanchez (left) and Maureen Wroblewitz
Philstar.com/Deni Rose M. Afinidad-Bernardo
Did a Filipina win 'Asia's Next Top Model'?
MANILA, Philippines — Even with Miss Universe Pia Wurtzbach's appearance as guest judge in the fifth cycle of modeling reality TV franchise "Asia's Next Top Model" (AsNTM), none of the three Filipina contenders brought home the bacon, a show insider, who requested anonymity, told Philstar.com.
Although still running on cable TV, the show already wrapped up its taping, said the source.
Still, two of the three Filipina contestants from the show, Jennica Sanchez and Maureen Wroblewitz, believe that being a part of it was a privilege and could boost their dreams of becoming top models.
Jennica found the experience fun and crazy at the same time. "It's crazy because we had no wi-fi, no TV, but at the same time, it was fun because I didn't feel like it was a competition. Everyone got to know each other well."
The 20-year-old has been modeling for two years now, and she joined because she thought it could be her lucky break.
Maureen, on the other hand, joined because she has been a fan of "Top Model" shows ever since.
"I joined because I was a bit shy and I thought of it as a good opportunity to come out of the comfort zone," she added.
"I experienced a lot of fun and I learned a lot not only in terms of modeling but about myself. It's really something that I would recommend for other people (to try)," Wroblewitz , 18, said in an interview with Philstar.com during the launch of Maybelline New York's Loaded Bolds lipstick collection.
She moved to the Philippines from Germany to start a modeling career, and is now focusing on her studies.
"I've been here every year even when I was living abroad because people here are more welcoming and friendlier," she enthused.
Maureen and Jennica were guests at the launch of Maybelline's Loaded Bolds collection.
"We're really excited for the launch of the Loaded Bolds here in Manila. With shades such as black, blue, and white, I think we are the first beauty brand bringing those eccentric shades here in the country," said Kat Diaz, Senior Product Manager of Maybelline Philippines. "More to this collection is that it is our most pigmented mattes to date. We talk about single-stroke intensity which means that in just one stroke, you get intense color payoff. Its creamy texture and high pigmentation will leave you looking extra bold and edgy."
"To become the official makeup sponsor of Asia's Next Top Model for the second time around is truly amazing," added Cary Co, Marketing Director for Maybelline Philippines.
Being on AsNTM is a great exposure for Maureen.
"It's a good start for my modeling career, and maybe I'll pursue acting as well," she said. "There were so many challenges (in the show) that I thought I can't do, but I still pushed myself."
The biggest challenge she and Jennica had to face was the language barrier among contestants.
"I think there's a language barrier because sometimes, we can't understand what they're saying…But it was a great experience because you get to know so many cultures," she said.
For those who want to join the reality TV show, here's her advice: "Anything is possible if you just work hard. And do not give up on your dreams just because you're short. There are so many models out there that made it like Kate Moss…Height doesn't matter as long as you know your potential."
Although Jennica was the second Filipina eliminated in the show after Anjelica Santillan, she advised other modeling aspirants to "Never underestimate your ability to reach your dreams." Though rejected by AsNTM judges, she still plans to travel the world and pursue her dream to become an international model.
"Everything starts from zero," she said. "You just have to stop wishing and start working for your dreams!"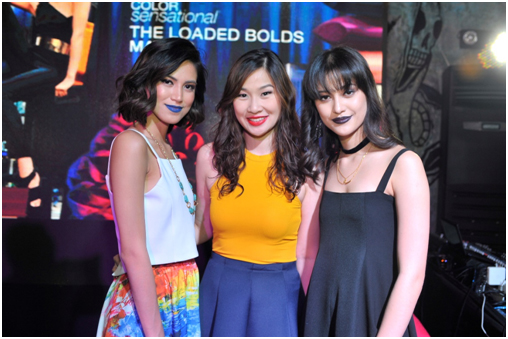 AsNTM models Jennica Sanchez and Maureen Wroblewitz with Cary Co, Marketing Director of Maybelline Philippines (center)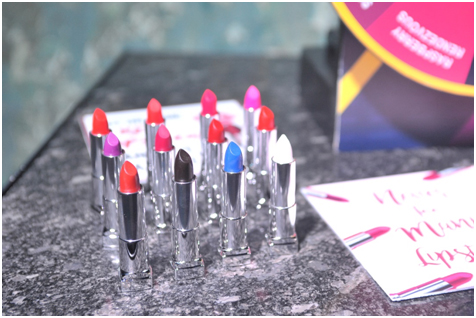 The Loaded Bolds lipstick collection