Marlo Mortel and Janella Salvador are currently filming their big-screen reunion in Mano Po 7
Fans of Marlo Mortel's onscreen partnership with Janella Salvador — known by the couple name MarNella — went wild when a photo of them together surfaced online and made the rounds on social media.
Actor-singer Marlo admits that he and Janella are currently filming their big-screen reunion in Mano Po 7.
?Set to hit theaters later this year, the Regal Films production is the latest in a long line of hit movies Mother Lily Monteverde has made about the Filipino-Chinese experience. It's also the second movie Marlo and Janella are featured in after the box-office success of Haunted Mansion, Regal Films' entry to the 2015 Metro Manila Film Festival.
?Marlo and Janella won the New Movie Actor of the Year and New Movie Actress of the Year awards, respectively, at the 32nd PMPC Star Awards for Movies for Haunted Mansion. It was their first movie after two very successful teleseryes as a love team — the first being Be Careful With My Heart (which stayed on the air for two years), the second being Oh My G. Both were produced by ABS-CBN's GMO production unit.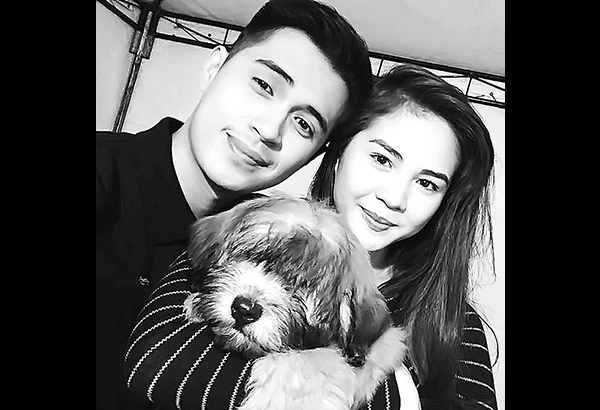 Months after Oh My G aired its finale, ABS-CBN announced that Janella would start working on a new teleserye, this time under another ABS-CBN production unit, Dreamscape.
Since the MarNella tandem has proven its bankability, people assumed that Janella's new project would be a MarNella vehicle. But MarNella fans were disappointed when they discovered that Janella would be paired with newly-minted Kapamilya Elmo Magalona, not Marlo, in Born For You.
?Marlo admits that he was also saddened when he heard the news, but he bounced back by focusing on what it meant for Janella's career. Part of Marlo wished he could take Elmo's place, but eventually Marlo realized that as a longtime colleague and friend of Janella's, it was his duty to be happy for her. So he learned to live without her for a while. Marlo admits to finding it hard at first, but somehow he found it in himself to be supportive of her, her new partner and their teleserye.
"I felt sad when I found out that Janella would be paired with someone else in a teleserye, but I wasn't hurt as I knew it was a management decision. I'm happy for them and especially for Janella because Born For You is her biggest break to date," he explains.
Now that he and Janella are working with each other again, Marlo can hardly contain his excitement and joy.
"I'm happy we are working again together. Honestly, working with Janella again kind of feels like a homecoming. After all, I started my career with her as her onscreen partner. For Mano Po 7, we picked up exactly where we left off. It was easy for us to get back into the swing of things because we constantly communicate. I didn't change and neither did Janella. Our friendship and working relationship stayed the same."
?While Janella was off working with Elmo in Born For You, Marlo threw himself into other things, like his accessories business Ornstal.
Marlo also redoubled his focus on his music career. He released a cover of Nina's Jealous, made a music video for it (which he filmed using a cell phone) and uploaded it to YouTube. The video has since racked up over 40,000 views. He's still part of the boyband Harana, but he admits he has thought about a solo career. Music producer and songwriter Kiko Salazar, who arranged Jealous for Marlo, has expressed an interest in continuing to produce material for him.
"I want to have a solo career in music someday. That's the reason I decided to join showbiz in the first place. But it is not yet the right time. I'll wait for my time." —With reports from Almed Garcia and Julian Mauricio