Tagbilaran City College now powered by Smart
November 10, 2020 | 2:00pm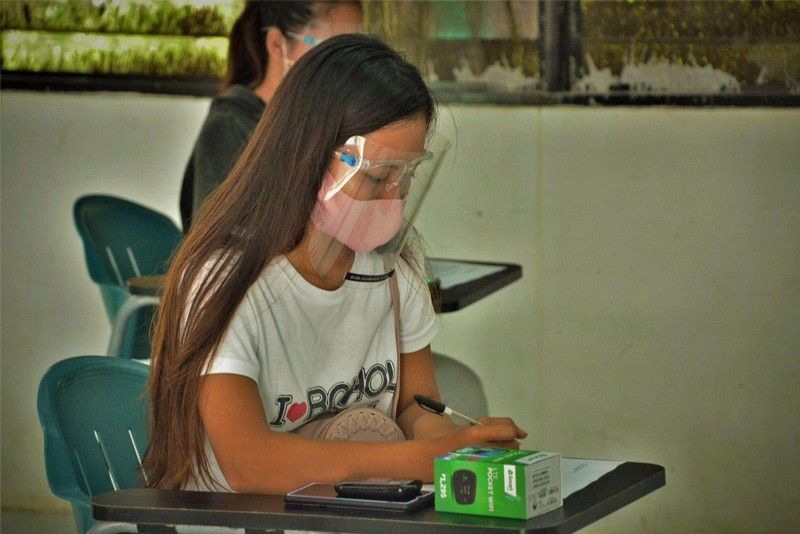 BOHOL, Philippines — Smart has provided connectivity support to Tagbilaran City College (TCC) through the provision of Smart Bro Pocket WiFi devices with monthly load. These connectivity devices are for the use of TCC students in their online learning amid the pandemic.
TCC is a state-owned university that aims to provide quality education to students especially indigents who are financially incapable but deserving.
"We are distributing these Smart Bro pocket Wifis with monthly load to our students of Tagbilaran City College to make sure they can access the internet for their online classes and to make sure they attend their classes without disruption", says Mayor Baba Yap II of the City Government of Tagbilaran.
"We are glad to partner with the City Government of Tagbilaran for their initiative to provide internet connectivity and load for the Tagbilaran City College scholars. We embody PLDT-Smart's core value of malasakit by supporting the implementation of e-learning in this time of the pandemic," adds Lailane Husain, regional customer development and senior manager for Smart - Visayas.
To support e-learning and connectivity needs of Boholanos, Smart also recently accelerated the rollout of Smart LTE across the province's cities and municipalities as part of its nationwide network improvement efforts. It is part of PLDT and Smart's sustained investments in their network, which have totaled some P260 billion from 2015 to 2019.
Amid the regained momentum of its network rollout efforts following the easing of lockdown restrictions, PLDT has leveled up its target capital expenditures for 2020 back up to about P70 billion.
To date, Smart's high-speed mobile broadband service is available in 93% of the country's cities and municipalities and services 95% of the population.