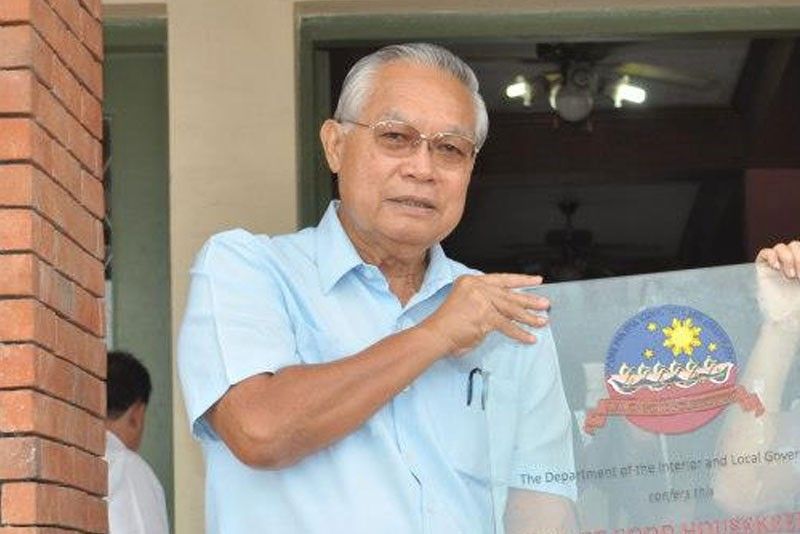 Former Pavia municipal mayor Arcadio Gorriceta
Arcadio Gorriceta para sa Pag Bag-o FB Page
Ombudsman finds two town execs 'guilty' in NGO scam
CEBU, Philippines – The Office of the Ombudsman has handed a guilty verdict against two officials of the Pavia local government unit in Iloilo for "gross neglect of duty."
In an 18-page decision, then Deputy Ombudsman Pelagio Apostol found Pavia municipal accountant Eufemia Jamerlan and municipal treasurer Edwin Elumba guilty for their failure to prevent an apparent fraud in the implementation of the "Education for All" program of former Iloilo 2nd district representative Augusto Syjuco, 10 years ago.
The two were ordered dismissed from the service for their alleged failure to discover the glaring "padding" of the accomplishment reports for procurement of school uniforms and bags by the Tagipusuon Foundation.
The complainant, former Iloilo provincial administration Manuel Mejorada, alleged that the Tagipusuon Foundation padded the figures in the accomplishment reports used as basis for disbursements of a P5-million fund from the Priority Development Assistance Fund of Syjuco.
The decision written by Graft Investigation and Prosecution Officer I Carmelle Baybay-Suson was approved by Apostol on July 31, 2014. Mejorada only received his copy on December 23, 2014.
According to reports, Elumba had resigned from office in October 2013 and was meted out a fine of one year of his salary. Jamerlan, on the other hand, is the acting municipal treasurer of Pavia.
In a press statement, Mejorada said he originally charged only Syjuco and former Pavia municipal mayor Arcadio Gorriceta for malversation of public funds, dishonesty and grave misconduct in August 2009.
But Jamerlan and Elumba were dragged into the case after a field investigation of the Office of the Ombudsman Visayas showed they failed to prevent the fraud when the accomplishment reports were presented to them as supporting documents for payments.