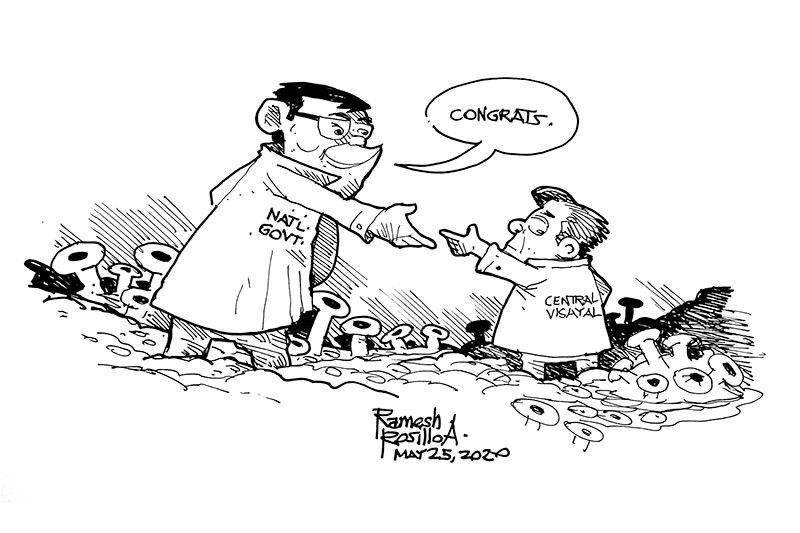 EDITORIAL - Victory statement may be premature
(The Freeman) - May 25, 2020 - 12:00am
"The country is winning the fight against COVID-19."
This was the statement of National Task Force COVID-19 Chief Implementor Secretary Carlito Galvez as he congratulated local government unit executives in Central Visayas for their actions against COVID-19.
While we thank Galvez for his confidence in our leaders, we feel we should also caution him against prematurely making victory statements.
Let's be honest here, the numbers are not showing any signs of slowing down anytime soon. As of this writing there are already 13,777 COVID-19 cases in the Philippines. That includes the 163 new cases as of this writing yesterday.
Don't get us wrong, we aren't saying we are losing the fight against COVID-19, but to declare we are already in the path to winning when so much has yet to be done and accomplish is like saying we are already winning while still at the first three minutes of a 12-round boxing match.
And considering many parts of the country are just emerging from total lockdown or just Enhanced Community Quarantine, there are still many chances for new infections or worse, and God forbid, a second wave.
Of course, we understand why Galvez said this. He has to be positive; he has to buck up the men and women under him as well as ordinary citizens. And a positive attitude is a winning attitude.
However, premature statements like these tend to lull people into a false sense of security. And what happens to people in a false sense of security? They become complacent. And what happens to people who become complacent? They let their guard down. And what happens to people who let their guard down? They get sick with COVID-19.
After that we all know what happens.
No doubt that one day we can be able to say we are winning the war against COVID-19, but this early, and with so many things still expected to happen, it's just too soon to say we are already winning, especially if it tends to make people let their guard down.