American pro fighter believes Pinoys can make it big in MMA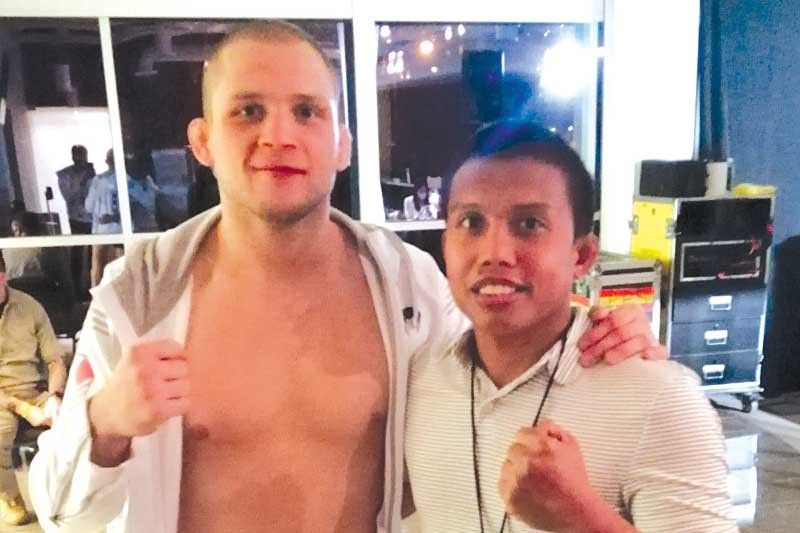 LAS VEGAS - Boxing is popular in the Philippines.
There's no doubt about that.
But through the years, mixed martial arts has attracted a multitude of followers and inspired more young combat sports athletes.
Even fighters from the Ultimate Fighting Championship, considered as the premier MMA organization in the world, took notice the Filipinos to be one make it in the big stage someday.
With the success of eight-division world champion Manny Pacquiao, some UFC combatants believe that a Filipino can do the same in the steel cage.
"I'm an avid fan of Pacquiao and his great boxing skills. My wife is a Filipina so I can say I know the culture and I believe Filipinos have the shot to make it big time (in MMA)," said UFC welterweight contender Alex "The Great White" Morono.
The 30-year-old Morono, who holds a 19-7 record, is coming off a stunning first round knockout of the legendary Donald 'Cowboy' Cerrone at UFC on ESPN 24 last May 8. That earned him the Performance of the Night award.
"I am a black belt in Brazilian jiujitsu and taekwondo but I worked on my boxing and I am happy that I accomplished my goal of finishing him (Cerrone) by punches," added the American, who took the match as a last-minute replacement.
South Korean Junyong Park, who utilized his boxing skills to score a dominant unanimous decision win over African Tafon Nchukwi on the same card, noted that Asian fighters are slowly showing their potentials as a force to reckon with in UFC.
"I think we are gaining grounds. So many skilled fighters in Asia and it's just a matter of time that we take over," said Park.
Fil-Am Arianny Celeste, the popular UFC girl, also hopes to see more Pinoy warriors in the octagon cage.
"I love Philippines and I hope to cheer more of my kababayans in the future," she said.
In an earlier interview, UFC big boss Dana White stated that Asia has become a new frontier of MMA.
Seven years ago, UFC held its first card on Philippine soil headlined by lightweight stars Uriaj Faber and Frankie Edgar at the jampacked Mall of Asia Arena in Pasay City.
UFC is highly optimistic that as the world is trying hard to go back to normal amid the pandemic, they can go back to Asia and possibly do another show in Phl.
Meanwhile, New Zealand-based Filipino Joshua 'Kuya' Culibao has been included in the May 22 UFC fight card also in Vegas against Sha Yilan of China. The 26-year-old Culibao will try to pull off a victory after figuring in a split draw with Charles Jourdain last October.