V-hires find new place at Cebu South Bus Terminal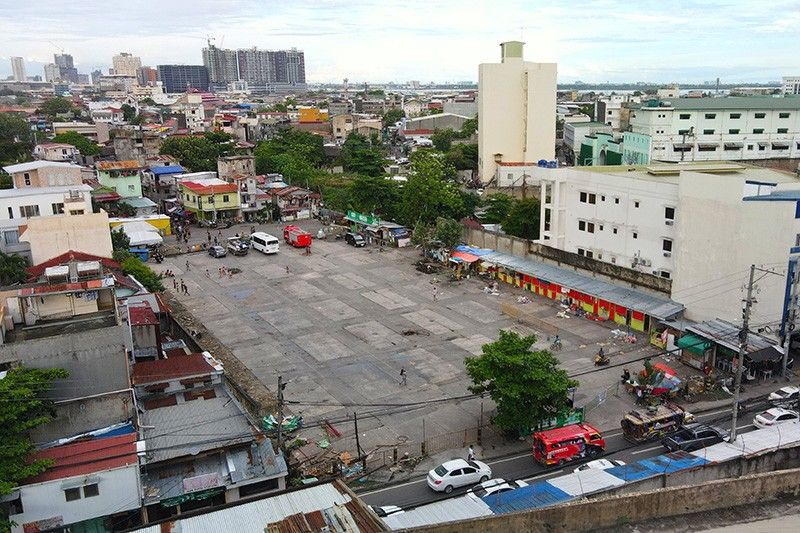 CEBU, Philippines — Van-for-hire (v-hire) operators have finally found a place to continue their operation after being asked to move out from its temporary terminal in Barangay Kamagayan, Cebu City.
This after Cebu Governor Gwendolyn Garcia allowed them to use the back portion of the Cebu South Bus Terminal (CSBT) as their temporary terminal.
Meanwhile, the Cebu City government stood pat on its decision to get back its property in Barangay Kamagayan, claiming that it had been used by v-hire operators illegally.
V-hire operators have been using the Kamagayan lot for over half a decade allegedly without a permit or contract with the Cebu City government and without paying any amount to the city.
"Nag-operate sila, wa silay bayad ngari (City Hall), wa sad sila nag-report as terminal. Nag-operate sila nga illegal. The property is owned by the city, anything that is owned by the city, you should be authorized. Maybe if you are allowed, you are also to pay something, out of the rent for using the property. Wala na nahitabo,"City Administrator Collin Rosell told reporters yesterday.
Rosell said that v-hires used to be stationed at the South Bus Terminal but were transferred to CityLink then to Campania Maritima and to SM Seaside City. They finally settled in Kamagayan in 2016.
"Ang terminal una is, adunay tay ordinansa sa syudad sa Sugbo establishment and operation. When you operate a terminal, even if it's your own property, you still have to secure a permit. And you also have to pay…wala gihapon na nahitabo. Kinsa man diay ang nagpadagan? Walay moangkon! Papaundangon ug papahawaan na lang gyud na diha," Rosell said.
Rosell said the city's 7,000 square-meter Kamagayan property will be developed to house the City Hall employees.
He said the city did not extend the use of the lot by the v-hires since it, in the first place, was illegal in the absence of a contract.
Rossell also said the food stalls and other structures built around the area will also have to go since their construction is also illegal, advising vendors to come forward for guidance and assistance.
The city government is also going after those behind the operations of the v-hire terminal.
"We cannot just close our eyes on to the illegalities. We will be going to pin down who are those responsible and then asa na ng P60 million (supposed earnings of the city government on this)," said Rosell.
V-Hires at CBST
Since the v-hires will now operate at the CSBT, they will have to be integrated into the beep card system implemented at the terminal.
"Maayo na nga matabangan, pero we should not also set aside nga naay mga policies and rules. Until such time na naa na siya, then we can check, then it's up to the terminal accreditation committee to act on it," Rosell said.
Yesterday, the management of the CSBT and the v-hire operators had started a dry-run of their operation.
"Gi-orient nato sila sa rules and regulations, ug sa paagi sa Topline," said Carmen Quijano, the terminal's manager.
She said the area at the back of the terminal, which used to accommodate passengers during peak season, can only accommodate around 40 to 50 vans.
"If ever dunay mga excess nila sila nay bahala asa na nila ipanud basta ang maka parking more or less 40 to 50," Quijano told reporters.
As the v-hires now operate at the terminal, some stall owners expressed concern that they might be asked to move out. Some of them occupy the back portion of the terminal.
Josie Jugador, a vendor at the terminal for 30 years, asked the management to let them continue with their livelihood.
"Among hangyo unta nga tagaan gihapon mi og puesto para makapaninda pa mi. Okay ra mi, basta makapaninda mi ug makapanginabuhi mi," Jugador said. — Le Phyllis F. Antojado, LPM (FREEMAN)