To enforce easement rule: City to go to SC
September 14, 2022 | 12:00am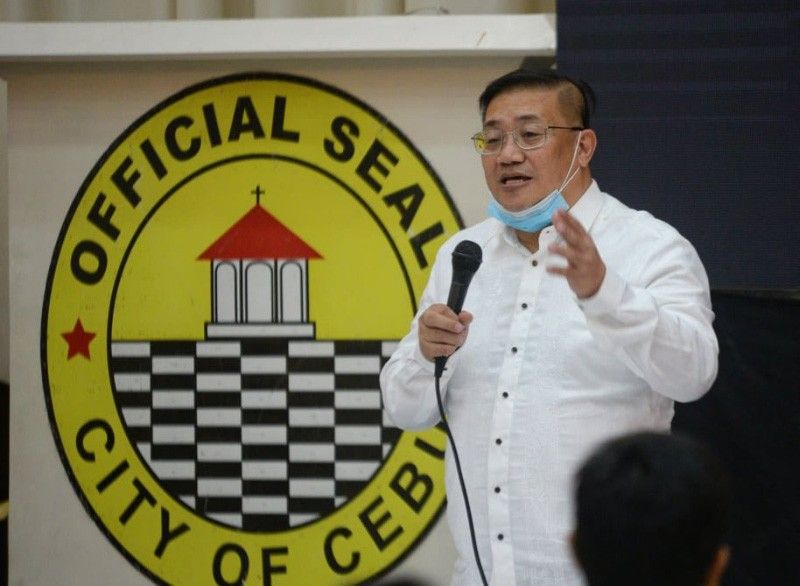 CEBU, Philippines — The Cebu City government is set to file a petition for a Writ of Kalikasan before the Supreme Court to penalize waterway easement violators and government agencies in charge of enforcing the three-meter easement rule and revive the seven major dead rivers in the city.
This was announced by Atty. Gerry Carillo, chairman of the Cebu City Disaster Risk Reduction and Management Council (CCDRMMC) during a meeting with some of the city's department heads and barangay officials on Tuesday, September 13, 2022.
Carillo said Mayor Michael Rama supports the move.
"We have decided and, even, in fact, we presented it to the mayor and he has approved nga ang Cebu City together with other interest groups such as the Environmental Legal Action Center led by Atty. Magdalena Lepitin and probably kaning Oceana, we will file a Writ of Kalikasan to the Supreme Court," Carillo said.
A Writ of Kalikasan is a legal remedy that provides protection of one's Constitutional right to a healthy environment.
"Actually, nominal party ani ang DPWH, DENR, and uban nga mga national agencies and even kanang CPA and all nga mga private companies nga naa sa three-meter easement… mga malls nga naa sa three-meter easement… ang tanang residents residing at the three-meter easement… this is an inter-generation suit," Carillo said.
DENR will be included, Carillo said, because the agency is supposed to monitor environmental violations and take action.
DPWH, on the other hand, has to fund and restore the rivers and establish the three-meter easement and put mitigating measures in place to control flooding and restore rivers.
"Dapat ila ning pundohan, dapat ilang gilimpyohan, dapat ilang gi-restore ang rivers," Carillo said.
The Cebu Port Authority will also be included because it built a bridge and a road at the mouth of the river.
"Ang CPA, ang bukana sa river nga gihimong port area," Carillo said.
The private companies that caused pollution to rivers and those that obstruct the rivers are also included in the petition, as well as who have built houses within the three-meter easement.
"And, of course, kaning atong mga private companies nga causing pollution to our rivers and companies nga ilang gibabagan, gi-obstruct ang rivers… mall na nga sapa gihimong dan… and sa mga residente, sa mga kumpanya nga who are throwing garbage, waste to the rivers… which actually destroying our rivers," Carillo said.
Carillo is drafting the petition together with Atty. Jerone Castillo, the mayor's assistant on special projects. The draft will be reviewed by ELAC after.
"We have to rehabilitate all our rivers… and we cannot do that if we cannot clear the three-meter easement… we wanted this all cleared and we wanted the rivers restored from what it is," Carillo said.
The petition will also come with a prayer for the issuance of a temporary environmental protection order.
"So, basically mao ni… make it sustainable... maski kinsa pay mulingkod diha sa syudad… whether it is Mike Rama or whoever else they shall be mandate by law and our courts to maintain our rivers," Carillo said.
Rama started enforcing the three-meter easement rule strictly during his first term as mayor but the move was not sustained when he lost his reelection bid in 2016. – JMO (FREEMAN)