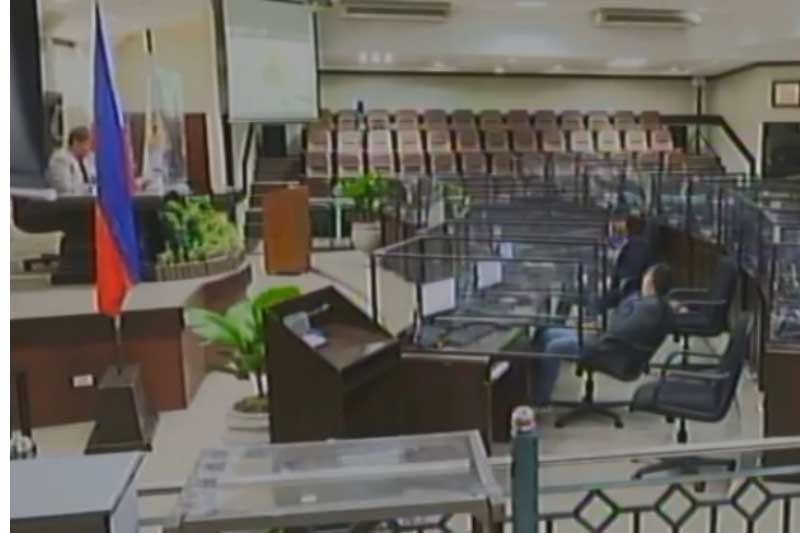 The Cebu City Council in one of its sessions during the pandemic.
Screen grab from the Vice Mayor's office livestream
City Council asks Labella to adopt ERPAT
CEBU, Philippines — The Cebu City Council has requested Mayor Edgardo Labella to adopt the Reaffirmation of Paternal Abilities Training (ERPAT) that focuses on the fathers only of the Department of Social Welfare and Development (DSWD) as a major intervention to eradicate, if not minimize, the social ills in the society.
The City Council also requested Labella to reconstitute the family structure in the barangays under its jurisdiction anchored from the National Interagency Committee of Filipino Family (NICFF) structure and to appoint a focal person from the Department of Social Welfare Services who is specially designated to handle the ERPAT implementation like the conduct of seminars and meetings.
Further, they requested Labella to provide budgetary allocation for the conduct of seminars, trainings and workshop, and subsidy to fathers who will attend the seminars and trainings in sustaining their daily subsistence.
Councilor Lea Japson sponsored a resolution regarding the matter which was approved by the City Council.
"The recognition that fathers play such an important role is a recent development. The focus for many years has mainly been on mothers and how they affect their children's physical, emotional and spiritual well-being," said Japson.
"The parental role of a father was omitted from this equation for a long time, because his responsibility was not to nurture but to earn or going way back, hunt," she added.
To give due emphasis to the critical role that a father plays in the family, the Pantawid Pamilya program adopted the ERPAT as a major intervention that focuses on the fathers only.
ERPAT is designed to help all fathers to be able to perform their roles and responsibilities, and to strengthen and maximize their capacities to become effective and efficient advocates in the elimination of violence against women and children.
The ERPAT progam includes community-based sessions for fathers, seeking to train and organize father-leaders and volunteers in the community for them to be able to facilitate collective action and participation in promoting the important role of fathers to the family.
Japson said multi-faceted approaches should be sustained and enhanced by the local government units all over the country in fighting social ills that starts in the family. — JMD (FREEMAN)