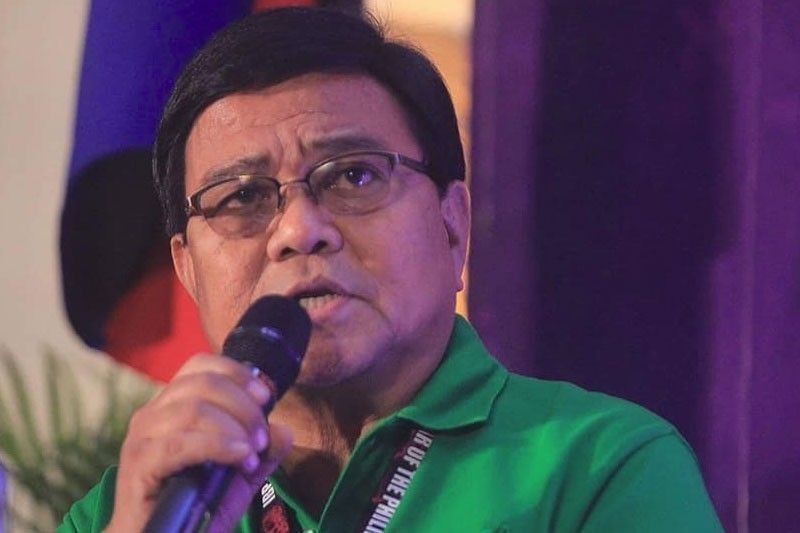 He said it is the first component in implementing a solution to the water problem and "eventually putting up of dams and using service water."
File
Labella to MCWD board: Look into desalination
CEBU, Philippines — Cebu City Mayor Edgardo Labella has advised the new Metropolitan Cebu Water District Board to study the possibility of desalination as a short-term solution to the water crisis in the city.
"Desalination is quite expensive but it is faster to implement," said Labella.
He said it is the first component in implementing a solution to the water problem and "eventually putting up of dams and using service water."
Desalination, as defined, is the removal of salt and other minerals from seawater to make it suitable for human consumption and/or industrial use.
It was only last January 6 when Labella appointed the five new members of the MCWD Board.
The new board composed of former Cebu City councilor Jose Daluz III, lawyer Francisco "Frank" Malilong Jr., former city mayor Alvin Garcia, lawyer Manolette Dinsay, and Miguelito "Mike" Pato.
Labella earlier dismissed the members of the previous MCWD Board, majority of them appointed by former mayor Tomas Osmeña, for their failure to provide solutions to address the water crisis in Cebu.
Based on Labella's directive, the new board has to provide solutions to Cebu's water crisis.
Meanwhile, Labella also advised the Office of the Building Official to implement Ordinance 2103 or the Water Conservation Program for the citizenry to be involved in conserving water.
The ordinance requires the construction of rainwater tanks or reservoirs to be mandatory for houses and buildings including those in subdivisions, commercial, industrial, institutional, and government offices on projects costing over P250,000.
The city ordinance was enacted and approved last November 22, 2006. It is stated in the ordinance that one cubic meter of tank container for every 15 square meters of roof area and deck should be designed for commercial, industrial, institutional, and government agency buildings, while one-half cubic meter of tank container for every 15 square meters of roof area and deck should be designed for residential buildings
"There has to be a transitory provision. We have first to inform the public that we will be strictly and efficiently implementing the ordinance," said Labella. BRP (FREEMAN)