Heritage park to open at resource center spot
November 25, 2019 | 12:00am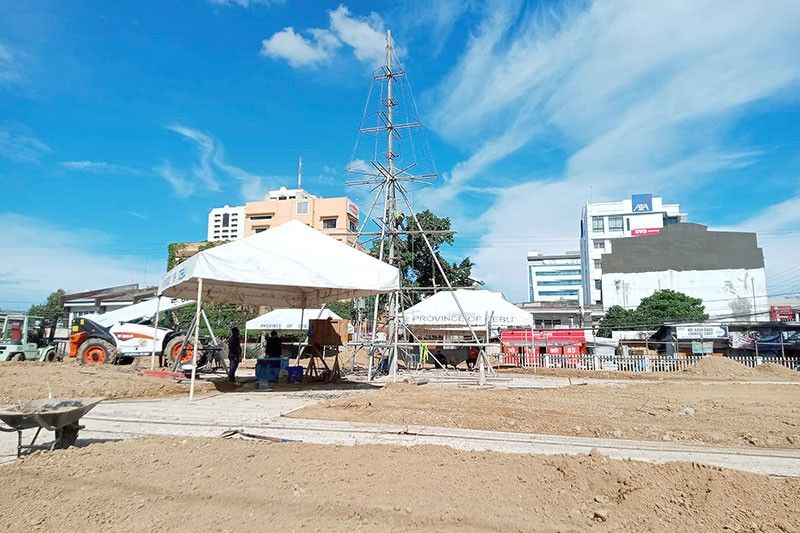 CEBU, Philippines — What was supposed to be the location of the controversial 20-story Capitol Resource Center at the Cebu Capitol compound will now be the location of a new heritage park.
Governor Gwendolyn Garcia said the park will open on December 16 and it is where the provincial government will put up a Christmas Tree.
Garcia said she, Vice Governor Hilario Davide III, and members of the Provincial Board will plant Ylang-Ylang at the park during the opening.
The park will be open to the public.
"That would be a heritage park so, as much as possible, ang mga tanom nga ibutang ngara, kato gyung tanom sa karaan ba or ato gyung nailhan nga tanom (That would be a heritage park so the plants that should be planted there are those that we know or those we have seen here ever since)," Garcia said.
Garcia said the province is spending but a small amount in transforming the area into a park since a private firm has donated the soil that would be needed there. The benches will be built by the Provincial Engineering Office while the plants will be sourced out by the Provincial Agriculture Office.
The P1.3 billion Capitol Resource Center was supposed to be the flagship project of Davide who was then governor but Garcia stopped it when she returned to the Capitol in June after winning the May 2019 polls.
"It is hereby ordered and enjoined, WT Construction Inc., and any and all persons acting on its behalf, to stop and permanently discontinue any and all activities relative to the construction of the Cebu Resource Center Project," reads one of Garcia's first executive orders dated June 30, 2019.
Garcia said the project was anomalous.
For one, she said, it would have violated the National Cultural Act of 2009 as it would deform the look of the look of the Capitol Building, which is a National Historical Landmark.
The 20-story building was supposed to be built right beside the Capitol building.
It was on May 7, 2018 when the Provincial Board passed and approved Resolution No. 1128-2018, which authorized Davide to enter into and sign an Omnibus Loan Term Agreement with the Development Bank of the Philippines for a P1,525,000,000 loan to finance the project's construction. (FREEMAN)