Guardo proclaimed winner, pledges support for Labella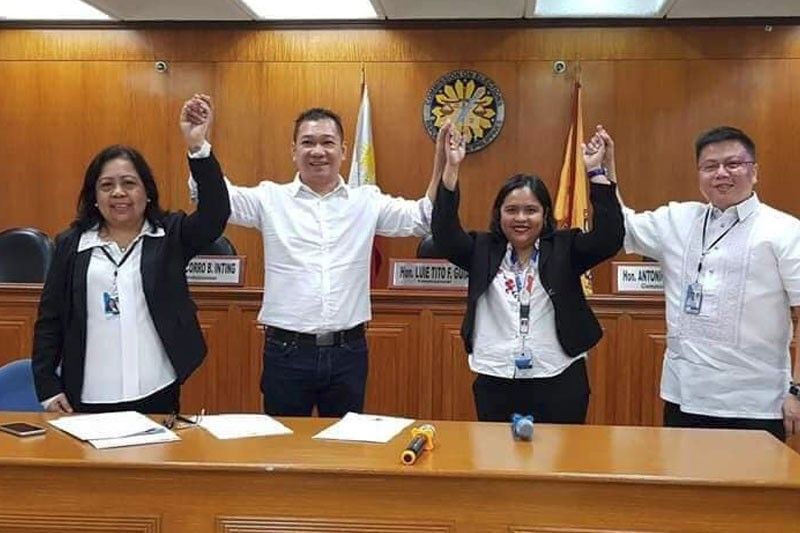 CEBU, Philippines — Cebu City North District Councilor Jerry Guardo was proclaimed yesterday as the 8th councilor, after Alvin Arcilla was disqualified from running for a fresh term in the last midterm polls.
The Commission on Elections (Comelec) North District Special City Board of Canvassers (SCBOC) proclaimed him at Comelec-Manila yesterday at around 10 a.m.
The SCBOC is composed of Atty. Abigail Justine Cuaresma-Lilagan (chairperson), Atty. John Rex Laudiangco (vice-chairperson), Dir. Ester Villafor-Roxas (member) and three support staff.
Arcilla allegedly has exhausted his three terms, therefore he is not eligible to run for another term.
He is among the city officials who were suspended for giving calamity assistance to City Hall employees during the term of former mayor Michael Rama.
The First Division and the en banc ruled that elective officials shall observe the three-term limit rule in public office as provided under Section 8, Article X of the 1987 Constitution and Section 43 (b) of Republic Act No. 7160 or Local Government Code of 1991.
As he was proclaimed yesterday, Guardo was thankful for an opportunity for him to serve the public again.
"Wala na gyud ko magtuo na makaserbisyo pa ko pagbalik, kay officially pildi na gyud baya ko after adto local election. Grasya ra jud ni sa Ginoo ang tanan," Guardo told The FREEMAN.
In the last election bid, Guardo ranked ninth after earning 99,115 votes in the north district.
Since he will be sitting as among the councilor in the north district, he will continue to deliver basic services to the public.
"In the meantime, i-continue nako ang mga plans and programs nasugdan nako during my first term especially sa infrastructure. Wait lang pud ko unsa pa further assignment sa ako sa new administration," Guardo said.
He said he will officially announce his party affiliation after he will take his oath before Mayor Edgardo Labella at 10 a.m. today.
To recall, Guardo ran as city councilor under the local banner of Bando Osmeña Pundok Kauswagan (BOPK).
But after he lost last election, he declared his support to the administration of Labella. (FREEMAN)