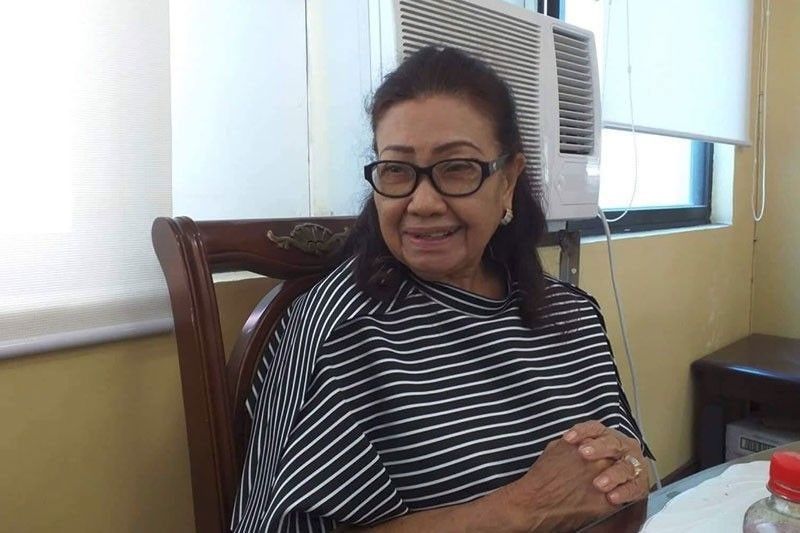 Davide formally took over his new function as vice governor at a ceremonial turnover Monday afternoon during the last session of the 14th Sangguniang Panlalawigan (Provincial Board).
Freeman Photo
Magpale turns over PB in emotional farewell
CEBU, Philippines — As outgoing Cebu Governor Hilario Davide III accepts his new mandate as vice governor of Cebu, he publicly expressed his intention to build a friendly relationship with the returning governor Gwendolyn Garcia.
Davide formally took over his new function as vice governor at a ceremonial turnover Monday afternoon during the last session of the 14th Sangguniang Panlalawigan (Provincial Board).
On the same way, he will also sit as the new presiding officer of the legislative body while Garcia will head the executive department.
"Please be assured nga maningkamot gyud ko (isip bag-ong bise gobernador) I'll do my job and fulfill my mandate to the best of my ability… I assure her (Garcia) of my support. Aduna la'y gamay nga mga kakulian, aduna'y mga issue pero I think ma-resolve ra na," he said in a speech.
"I hope nga maayo ang among relasyon tungod kay ako gusto gyud ko makig-friends niya pero kon di sad pud siya, dili lang sad ko mamugos. Pero mas maayo gyud nang magkahiusa kita. It will be of the best interest of the Cebuanos kon magkahiusa ta," he added.
Davide reiterated that he will not be an obstructionist of the incoming administration as he will support also the executive agenda so as long as it would benefit Cebu and the citizens.
The Provincial Board plays a vital role in pushing for measures or ordinances that will support the programs and thrust of the executive department; some projects and undertakings also need approval or endorsement through PB-aided legislations.
Davide and Garcia might be meeting up on Friday also for the formal turnover of the governor position.
Davide disclosed in his speech that Garcia's transition team requested for the event to be moved from 10 a.m. to 9 a.m. to which he agreed to.
To the 14th PB, Davide expressed gratitude to his predecessor – Agnes Magpale – for steering good leadership and for upholding quality at work and as well as to the board members for supporting his administration.
Magpale and the outgoing PB members received plaque of recognition for their contribution in legislating significant measures that help build Cebu as a progressive province, and gave their last heart-felt and emotional speeches.
The outgoing PB members are Alex Binghay (Third District); Sun Shimura (Fifth District); Jude Thaddeus Sybico (Fifth District); Glenn Bercede (Sixth District); and Earl Tidy Oyas (ex-officio, Philippine Councilors League-Cebu President).
The outgoing members underscored the camaraderie and friendship that the 14th PB has built recognizing that, despite political affiliations, all were treated fairly and were free to speak out.
"Sa laktod nga pagkasulti, nagkuyog ta bisan dili ta kauban… I must proudly say, in general, the three-year journey of the 14th SP has been cordial, professional, productive and successful," said Magpale, who had been serving for 24 long years as provincial legislator.
Magpale urged the incoming 15th legislative body to go out and be with their people at the district and to listen and see their actual conditions in order for them to gather ideas suitable for their legislative agenda.
"To the remaining members and to the incoming ones who will complete the composition of the next 15th SP, the torch of leadership and responsibility is now yours to take. Along with this symbolic turnover is our hope and prayer that you continue to embrace the challenging task of legislation for the next three years, guided by a firm belief and strong conviction that the legislative department is an institution whose integrity and independence must be upheld and preserved at all times and at all costs," she said.
The inaugural session of the 15th PB is set on July 1, Monday.
Soco bids farewell
Meanwhile, Provincial Board Member-elect Glenn Soco bids farewell to his colleagues as chairman of the Infrastructure Development Committee and Private Sector Representative of the Central Visayas Regional Development Council.
Soco will officially assume office comes July 1 after he won a seat in the PB, representing the sixth legislative district of the Province of Cebu composed of Mandaue City and the towns of Consolacion and Cordova.
He attended last Friday's RDC Full Council meeting in Siquijor where he and other members were given recognition for their contributions for the term 2016-2019.
"I am fully convinced of the importance of planning and development in the interest of nation building. That the role of the RDC-7 is making sure that our region will continue to take the lead in terms of growth and in fostering collaboration and cooperation among its stakeholders in achieving a common plan and vision," said Soco.
Given the privilege and honor to chair the IDC of the RDC 7, Soco said he has gained a lot of experience and acquired a lot of knowledge in developing long term plans and coming up with sensible ideas on infrastructure based on the needs of the public.
"If there is something I've learned about infrastructure development, it is that long term benefits outweigh the short term ones. It is similar to sowing seeds, the fruits are meant be harvested in the near future," he said.
Soco is glad to let the public know that some of these projects are seen in this administration and some will be implemented for future generations to enjoy.
"With my venture into public service about to begin, this will be the perfect venue for me to apply all that I have learned and knowledge that I have acquired in the RDC. I will always cherish my experience in the private sector. It prepared me for public service and made me into the person that I am. So the journey continues," Soco said.
Taking a new role as an elected government official, Soco is enjoining everybody to fully support the RDC in its plans and programs.
"Rest assured that there is so much to look forward to in terms of infrastructure and development," he added. (FREEMAN)