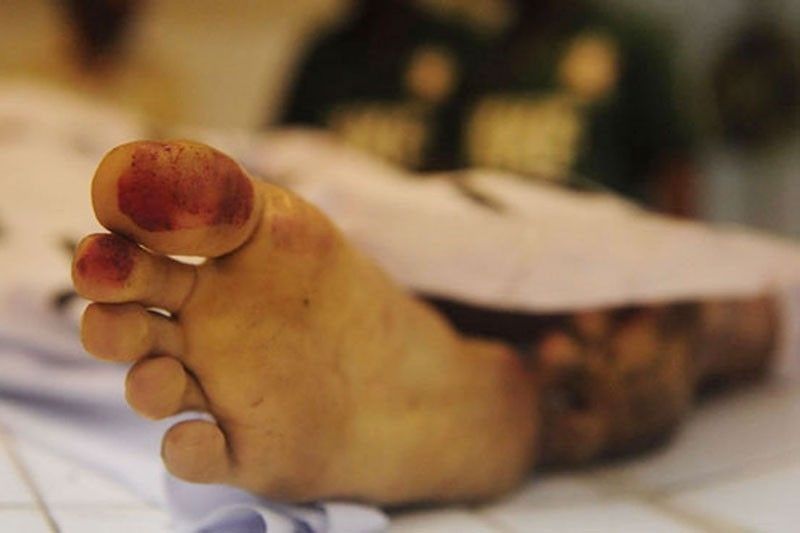 This was in line with the Synchronized Enhanced Managing Police Operations (SEMPO) of Police Regional Office-7 that started last Thursday.
File
In Negros Oriental: 14 'rebels' dead
CEBU, Philippines — At least 14 suspected members of Communist Party of the Philippines-New People's Army (CPP-NPA) were killed during the implementation of different search warrants in Negros Oriental yesterday.
This was in line with the Synchronized Enhanced Managing Police Operations (SEMPO) of Police Regional Office-7 that started last Thursday.
The SEMPO was divided into two parts: one is against illegal drugs and the other is against the CPP-NPA in Negros Oriental dubbed as the Oplan Sauron Part 2.
The latter's objective is to arrest alleged members of CPP-NPA, which marked their 50th anniversary on Thursday, and Special Partisan Unit (SPARU) through search warrants on illegal possession of firearms.
Police Brigadier General Debold Sinas, PRO-7 director, told reporters yesterday that the 14 refused to surrender and engaged instead with police operatives in a shootout.
Sinas suspects that the alleged members received a directive from their respective superiors to engage the police in a firefight.
"They really fought. Even in Oplan Sauron Part 1, there was a directive from the top leadership of the rebels to fight it out with the police. They were not ready to surrender because they were hardcore rebels," said Sinas.
The first Oplan Sauron was launched December 27-28 last year in Guihulngan City, Negros Oriental wherein six suspected members of SPARU died and 24 believed to be members of NPA were arrested through search warrants.
The term "Sauron" takes inspiration from an evil god character in the book and film "Lord of the Rings."
As of this writing, 37 search warrants have been served in Negros Oriental, resulting in the arrest of 12 people on top of the 14 killed men.
In the city of Canlaon, police identified the casualties as Edgardo Avelino; Esmael Avelino; Rogelio Recomono; Genes Palmares; Gonzalo Rosales; Ricky Recomono; Melchor Pañares; and Mario Pañares.
In the town of Manjuyod, the fatalities were identified as Steve Arapoc; Manulo Martin; Sonny Palagtiw; and Eric Acabal.
Meanwhile in Sta. Catalina, Ano Enojo Rapada and Franklin Lariosa also died.
On the part of the police, one operative was injured after he was reportedly shot by a subject of a search warrant. He was identified as Police Corporal Ian Puerto, who is part of the augmentation force from the Regional Mobile Force Battalion-7 in Canlaon City Police Station.
Puerto is in a critical condition after the bullet hit his buttocks.
Sinas, meanwhile, said there were some subjects of search warrants who turned out to be negative for illegal possession of firearms.
Several firearms were recovered by the police from those they have arrested or killed in the shootouts. The list includes 17 caliber .38 pistols; seven caliber .45; three shotguns; eight rifle grenades; two grenades; ug a homemade rifle, a caliber .357, and a caliber .22.
Also seized were various kinds of ammunition.
Sinas added that they have also arrested a person in Canlaon who was suspected to be a henchman from the side of the enemies as the person yielded documents pertaining to the police station there, including a sketch leading to the station and the police officers assigned there.
"Naay nakuha usa sa mga dinakpan namo gituohan ni nga organizer ug spotter kasi duol ang iyang balay sa police station and naay mapa, sketches and naay mga listahan sa mga pangalan sa mga police, so gimonitor gyud nila ang police station," Sinas said.
Police believe he is one of the suspects in the strafing of the Canlaon Police Station last week. — /JMD (FREEMAN)