NBI opens satellite office at Shopwise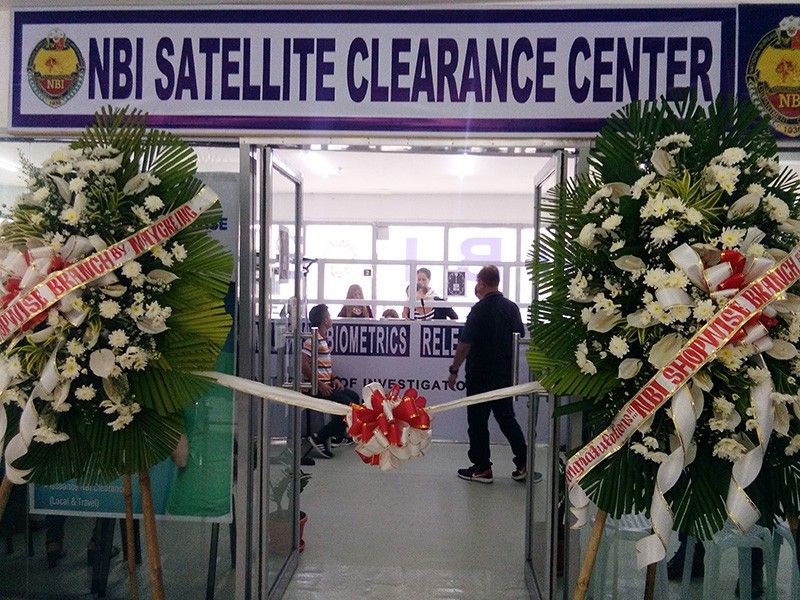 CEBU, Philippines — To cater to south Cebu clients, the National Bureau of Investigation in Central Visayas (NBI-7) opened yesterday its ninth clearance satellite office in the province at Shopwise on N. Bacalso Avenue, Barangay San Nicolas, Cebu City.
NBI Director Dante Gierran said opening more satellite offices is also expected to decongest their head office in Manila and their Central Visayas office located in Cebu City from those who crowd these places for clearance issuance.
"It is very helpful. Number 1, to the people. It will be a breathy access to the people. Number 2, it will unclog our main offices, our main offices either in region or even in Manila," he said.
The newest NBI satellite office is located at the second floor of Shopwise. It's the 116th satellite office nationwide.
It's also the very first satellite office in Cebu which opens from 8 a.m. to 7 p.m. from the regular 8 a.m. to 5 p.m. schedule every Mondays to Fridays.
Gierran said having their satellite offices in malls is also expected to give the transacting public convenience and they can save on time that they will have to spend in traveling to the NBI-7 office in Cebu City.
He was the guest of honor during the satellite office's grand opening yesterday. It was also attended by NBI-7 Director Atty. Patricio Bernales Jr.
Since its soft opening on March 5, the satellite office caters approximately to 70 clients from Mondays to Tuesdays, the busiest days of the week, while 50 clearance applicants crowd the office from Wednesdays to Fridays.
The number of clearance applicants is expected to further increase since the NBI clearance is a requirement in job and passport applications among others.
In October 2017, NBI implemented a standard clearance document to cut red tape and replace the 71 types that the NBI earlier issued for various purposes.
The bureau started using the new "multipurpose" clearance to do away with 71 different versions.
Other NBI-7 satellite offices are located at the Robinsons Cybergate Cebu Mall in Cebu City, at the J Centre Mall and the Insular Square Mall in Mandaue City, and in the cities of Bogo, Danao, Naga, and Lapu-Lapu. —, CNU Intern/KBQ (FREEMAN)