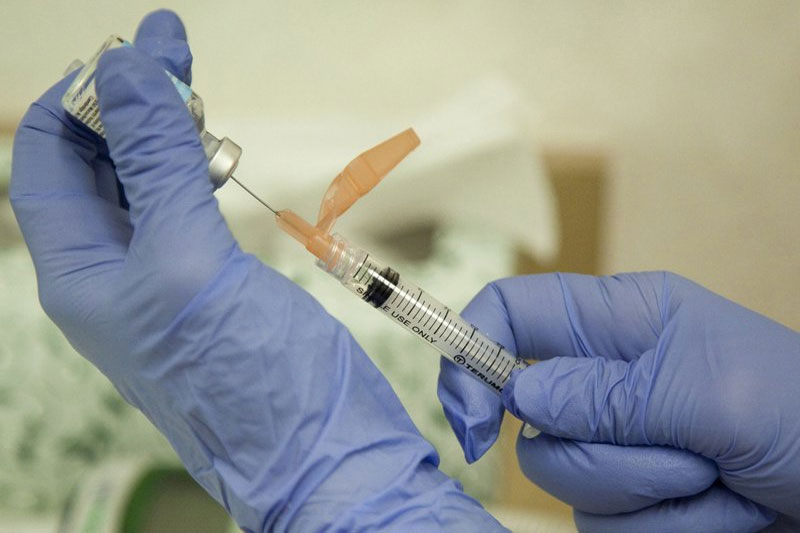 The death certificates, however, say otherwise. The certificates say Ghirvaughn Mcreign Limpangog died from meningitis while Ayesha Mae Suson succumbed to dehydration. Philstar.com/File
2 babies die; parents blame vaccines
(The Freeman) - November 13, 2017 - 4:00pm
CEBU, Philippines — Two infants in Barangay Pajac, Lapu-Lapu City died three days ago and their families are blaming the pentavalent vaccines administered to the babies at the barangay health center as the cause of death.
The death certificates, however, say otherwise. The certificates say Ghirvaughn Mcreign Limpangog died from meningitis while Ayesha Mae Suson succumbed to dehydration.
Ghirvaughn was four months old while Ayesha was three months old.
Lapu-Lapu City health officer, Dr. Rodolfo Berame, said the health office, which supervises barangay health centers, will cooperate in any investigation that may be conducted.
Complaints
The parents of the children said the babies' conditions reportedly worsened after they received the shots on November 8. They both died three days later on November 11.
Ghirvaughn's mother, Gian, said she noticed her baby reportedly weakening and having a fever when they arrived home from the health center.
She thought these were side effects to the vaccine but her son's temperature remained high despite medicine and hot compress. Half of his body also reportedly stiffened and she believed he was suffering from pain as he would no longer smile.
They brought him first to a hospital in Lapu-Lapu City but the child was referred to a hospital in Cebu City since his condition was unstable and he was reportedly already "brain dead."
Gian suspects the vaccine administered to the baby may have already expired or that the health officer gave more than the dosage needed.
Like Ghirvaughn, Ayesha also reportedly started having fever after getting the vaccine, said her mother, Lenlen.
Like Gian, Lenlen thought the fever was a side effect of the vaccine but evening on November 8, Ayesha reportedly started vomiting and was suffering from diarrhea.
They then brought the baby to a hospital in Lapu-Lapu City where doctors told them the child was also suffering from cough. Like Ghirvaughn, Ayesha was later referred to the same hospital in Cebu City and it was there where they both died. It was also in the hospital in Cebu City where the two mothers met.
Defense
Speaking with The Freeman yesterday, Berame said th e pentavalent vaccine could not have caused the death of the babies as shown in the death certificates.
Berame said Ayesha, for one, may have already been suffering from diarrhea even before the vaccine was administered.
He said the vaccine will expire on June 30, 2018 yet. In fact, almost 90 children were immunized on November 8. The vaccines are given to children to protect them from diseases.
Berame said health personnel usually hold a pre-conference with the parents or guardians to orient them about the immunization program. A post-conference is also undertaken to inform them on what needs to be done after the vaccines are administered.
DOH-7 medical officer, Dr. Shelbay Blanco, cluster head of the Regional Epidemiology and Surveillance Unit, said no such official report has reached their office as of yesterday. (FREEMAN)