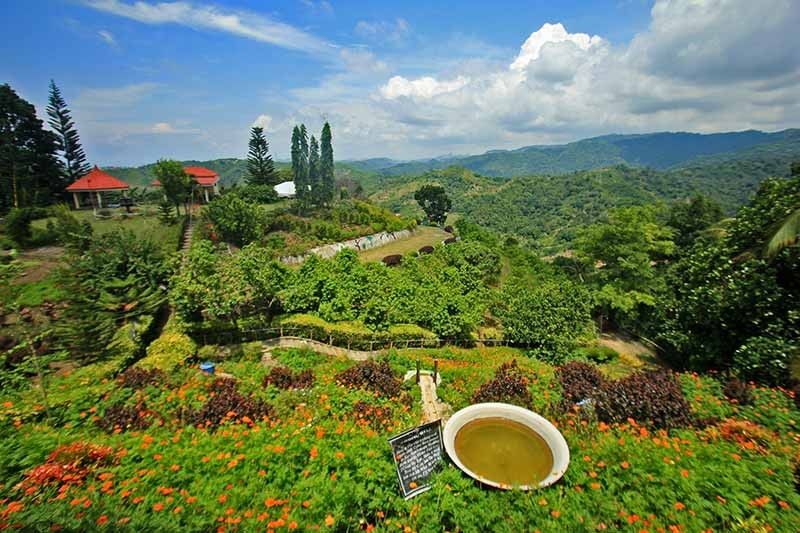 A hectare of greens hosts tree houses and cottages, a playground, giant swings, a bonfire area, a rope course, a zip line, a fish pond, and several lovers nooks.
Jean Marvette Demecillo
TRAVEL CEBU: A Forest in the City
Saan aabot ang fifty pesos mo?
If you love the outdoors and are looking for a respite from the grind of urban life, the answer to this rewrite of a catchphrase lies in the mountain barangay of Toong in Cebu City.
For only P50, you can relish paradise located a mere 15-20 minutes away from the city's center. Fresh air, lush greens, and precious blooms are just among the reasons to visit AO Farms – and these even before you reach one of its peaks that can give you a 360-degree view of Cebu City.
"A forest in the city" is how owner Philip Hernandez, a medical technologist by profession, describes the farm.
"This is a place where you can relax. The weather is cool. This is a good place where you can do team building, worship service, pre-nuptial activities, wedding reception. We are trying to cope with the demands of our clients," Hernandez says.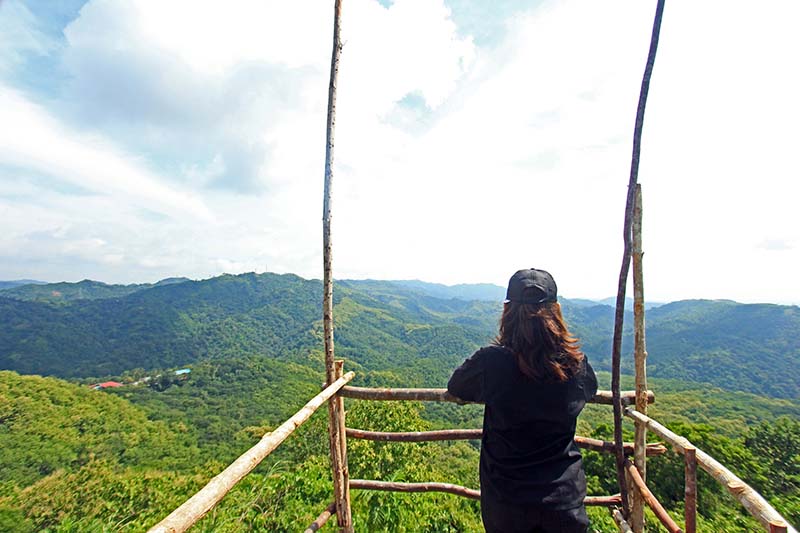 Work is commendable, considering only five men toiled the soil for two years to transform a vegetable farm into a well-manicured plantation of fruit-bearing trees, flowers, and luscious grass.
Hernandez says he decided to close the vegetable farm down, intended initially for high value crops, because the chemicals were taking a toll on the health of his workers.
It wasn't long after that that one of his trusted men, Rannie Ragudos, suggested starting a flower garden at the property.
Sprinkles of seed and tons of hard work later, AO Farms opened its gates to the public in 2016.
Today, a hectare of greens hosts tree houses and cottages, a playground, giant swings, a bonfire area, a rope course, a zip line, a fish pond, and several lovers nooks. The main terrace where benches laze and a quaint rest house stands promises a glorious view of the sunset.
The open fields are perfect for picnics and even more perfect for stargazing after the sun sets. At P300, you can erect a tent and rest into the night with nothing but the peaceful lullaby of nature.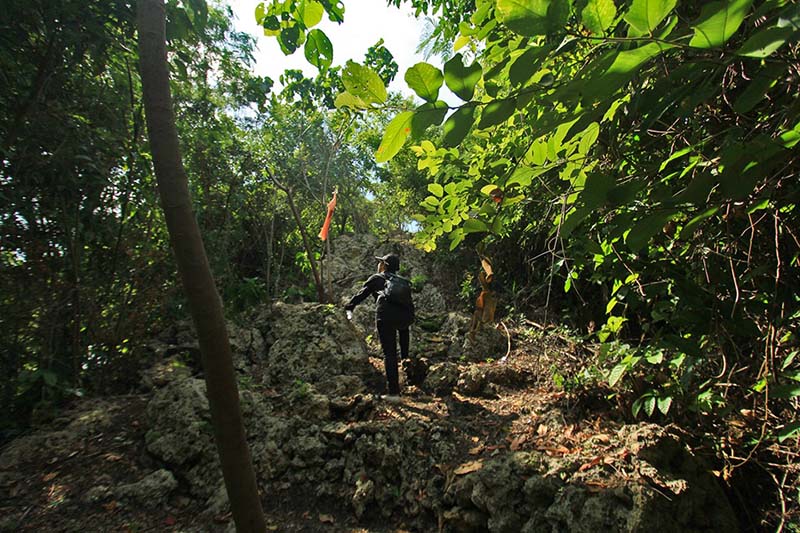 If you're the more adventurous type, 150 steps of stairs built on the mountainside can lead you up an exciting trail of semi-rock climbing up to a wooden tower that allows an uninterrupted view of Cebu City.
If you choose to, the trail can also lead you to a giant cross perched on one of the viewing decks at the mountain for some religious reflection.
Going back down to the gardens, a walk through a speck of forest provides a complementary adventure.
And this is just one hectare.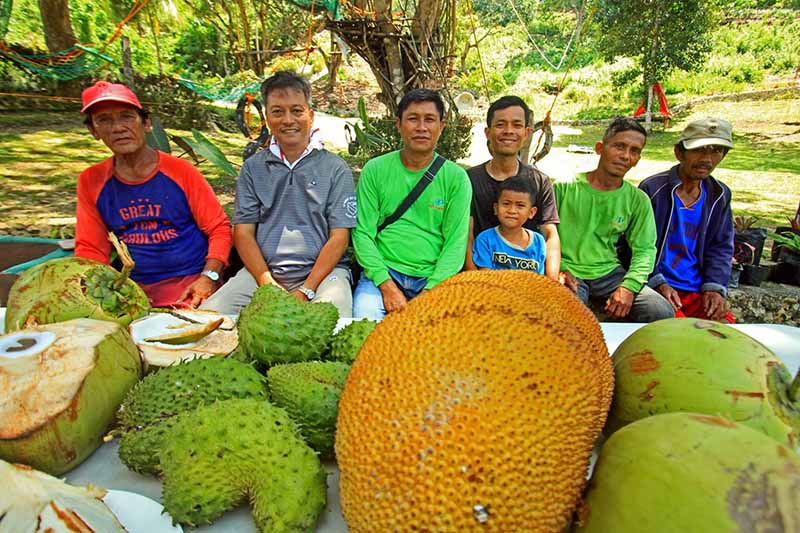 Soon, AO Farms will unveil more offerings, including a pool, a butterfly garden, a coffee shop, a cave park, and rooms for overnight stays, as it develops more areas of the 10-hectare property.
Hernandez confesses to being a fan of gardens and landscaping, and he gets inspiration from his travels overseas like in Dubai, Bali, and Korea.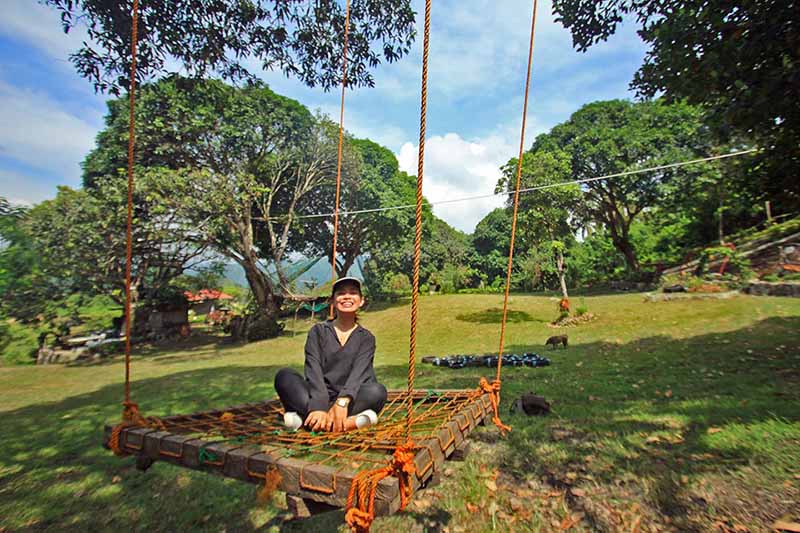 The farm is in accordance with the vision of DOT-7 for Cebu province, including Cebu City, to develop the mountains to reenergize the body and spirit of tourists, both local and foreign.
Hernandez says they are making sure that the farm is compliant with requirements of Barangay Toong, the city government, and DOT-7.
For the farm to be enjoyed by more visitors, Hernandez hopes that the government will build more roads that can make even a commute more pleasant.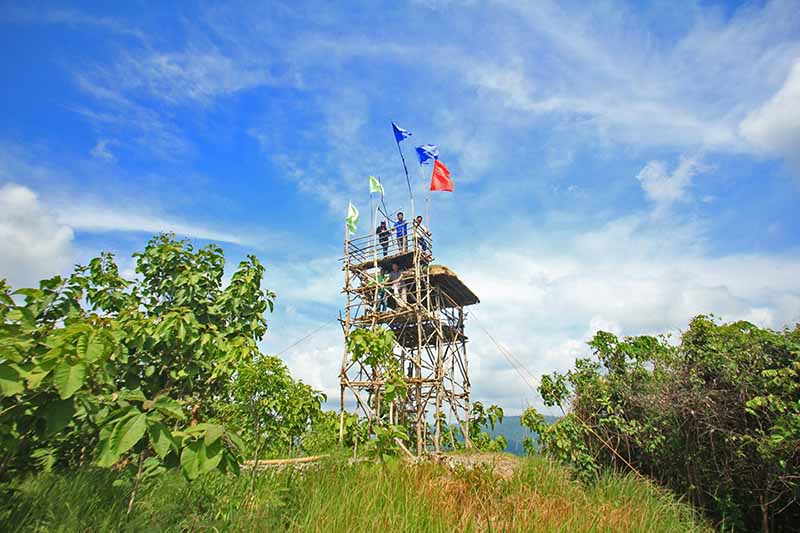 More than showcasing nature's beauty and what the farm can offer, Hernandez says the bigger goal is to contribute to the region's well-being through education, stewardship, conservation, and sustainable tourism.
AO Farms, it appears, is headed in the right direction. — with John Kendrick Ceciban/JMO
FAST FACTS:
Destination: AO Farms

Location: Barangay Toong, Cebu City

Entrance fee: P50 (current rate)
Travel time: Approximately 15-20 minutes away from city center
Commuting options: Cab ride straight to the farm from any point in the city or a motorcycle ride from Barangay Punta Princesa at P20 per person
Facebook page: AO FARMS
Contact: +639209089714