Cebu mall operators urged to reactivate activity centers
November 28, 2022 | 12:00am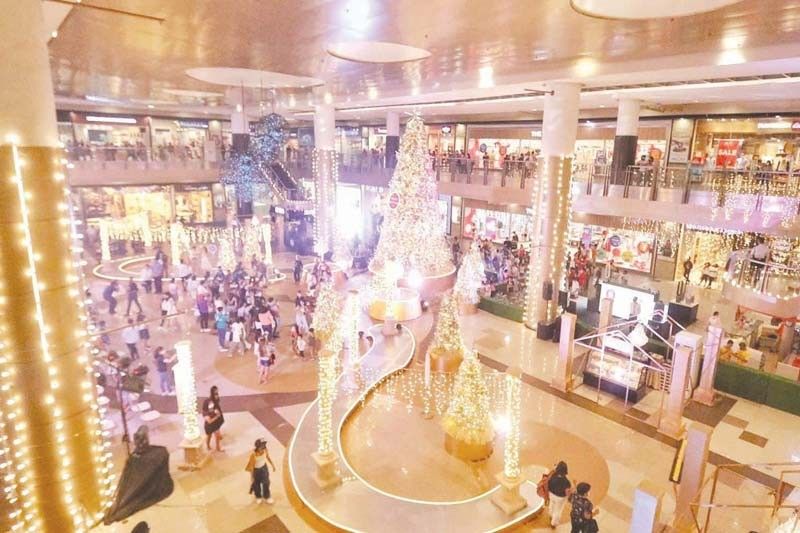 CEBU, Philippines — Cebu-based mall operators are urged to reactivate their event spaces or activity centers to attract more mallgoers by organizing events, like trade fairs, exhibitions, and concerts to further drum up retail interest.
Colliers, a diversified professional services and investment management company, made this recommendation as it sees a growing appetite of consumers to go out to shop, unwind, dine and socialize in malls.
Meanwhile, food and beverage and clothing and footwear retailers should consider opening pop-up stores. This sector is starting to rebound post-Covid-19 pandemic.
"We recently saw this with the opening of Ikea's pop-up shop at Ayala Center Cebu," said Joey Roi Bondoc, Colliers' associate director and head for research.
"We now see the resurgence of high-density retail segments such as family entertainment centers, and this should result in greater traffic in Cebu malls."
According to Bondoc, many mall operators are now reporting that consumer traffic is starting to bounce back to 2019 levels.
Colliers sees holiday-induced spending further propping up the sector and supporting a slight rise in rents through end-2022.
"More retailers are now willing to take up physical space, which should bode well for retailers and mall operators. We are optimistic that vacancies will improve by 2024 and this should lift mall lease rates within and outside Metro Manila. Metro Cebu should benefit from an improving retail environment across the Philippines," Bondoc said.
High-density retail spaces were greatly affected by Covid-19 pandemic lockdowns. Now that restrictions have eased and consumers are starting to go out and gather, Colliers recommends that retailers continue encouraging social distancing measures and implementing regular sanitation and other health and safety protocols.
It said that now is an opportune time to ramp up the marketing of these high-density retail spaces.
Colliers believes that the stronger-than-expected economic growth is likely to support the country's retail sector. This optimism is likely to be seen in major economic centers, including Metro Manila and Metro Cebu.
"We also see greater potential for the retail sector of Metro Cebu as the leisure sector starts to recover after more than two years of slump. The recovery of Cebu's tourism sector is likely to chip into the rebound of the retail sector. We also see Metro Cebu benefitting from foreign retailers' rising interest to enter the Philippine market, partly facilitated by the liberalization of the country's retail trade law," explained Bondoc.
According to Bondoc, Cebu-based developers should take advantage of the retail sector's rebound and the lifting of travel curbs and mask mandates by opening malls sized to the catchment area considering the new retail environment.
In addition, mall developers should also curate retail mixes, future-proof high-density retail, and utilize activity centers to draw more customers and entice them to spend.
"In our view, the headwinds that will likely hinder the retail sector's expansion include supply chain disruptions, global recession fears, and persistently high inflation," said Bondoc adding that the rise in remittances projected by the central bank as well as the release of employees' holiday bonuses should also boost retail spending in the fourth quarter 2022, historically a strong quarter for retail.
Data from the Philippine Statistics Authority (PSA) showed that inflation as of the first nine months of 2022 reached 5.1 percent from 4.0 percent in the same period in 2021.
Colliers sees this constraining spending on some consumer subsegments.
"Hence, we recommend that mall operators and retailers constantly monitor which segments are likely to be affected by inflation spikes and which are likely to withstand the impacts of rising consumer prices. Despite rising inflation, we have observed that retailers from the F&B and fashion segments continue to take up physical space," Bondoc urged.