New 300-bed hospital opens in Cebu
December 23, 2020 | 12:00am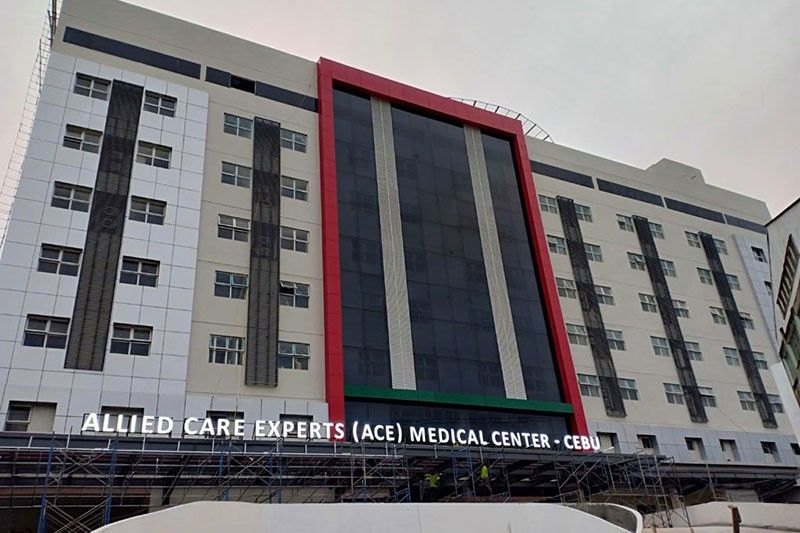 CEBU, Philippines — A group of doctors open a 300-bed capacity hospital in Cebu to augment the growing need for medical care in the metropolis.
The P1.2 billion Ace Medical Center Cebu (ACEMC-Cebu) opens its doors today, December 23, 2020 bringing in its promise of quality and world-class service, especially in this time of health crisis.
In an interview, Ace Medical Center co-founder Dr. Wyben R. Briones said that the establishment of the new hospital is not meant to compete with the existing facilities, but to augment the need for more hospital beds in Cebu, especially in the southern part of Cebu City.
Located in Natalio B. Bacalso Ave, Cebu City, ACE (Allied Care Experts) was recently given a permit as a level 2 hospital by the Department of Health (DOH).
Out of 1,700 shareholders, 600 are medical doctors. The founding owners, composed of 120 doctors with varied fields of expertise, have committed to run the new hospital.
Equipped with state-of-art medical equipment and technology, the eight-storey hospital with three-level parking space, will initially open with 175 beds today. The rest of the beds will be made available in the coming months.
ACEMC-Cebu is the 19th Ace Medical Center in the Philippines. Although it is part of the chain, Cebu management is independent in terms of proprietorship.
Long before COVID-19 created threats to the health of people around, ACE Medical Center had been planned with utmost intention to help the government provide more hospitals, while population count is growing.
Its opening also provides employment to 150 Cebuanos, a hundred of whom are registered nurses.
While Briones admitted that one of the greatest hurdles of opening a hospital this time, is the availability of health care professionals especially nurses, he said the hospital had to raise its salary offering to entice nurses to join on board.
Hospitals under the Level 1 bracket don't require intensive care units (ICU), and cater only to patients who need minor care and supervision.
While a Level 2 hospital contains, of which ACE MC-Cebu is categorized, all the elements of Level 1, as well as additional facilities like an ICU (intensive care unit) for critically ill patients and specialist doctors for gynecology and pediatric services.
ACEMC-Cebu also boasts of its modern laboratory and blood station. It allocates 35 rooms for COVID-19 patients.
ACEMC-Cebu is under the umbrella of ACE Corporation led by Dr. Amado Manuel C. Enriquez Jr.
The company's business model where they accept doctors as part owners of the hospital is one of the strengths of the ACE Medical Center group. At present, hospitals are usually owned by foundations or private individuals or families. As such, doctors simply work or are treated as professionals with little or no input at all in the management and future of the hospital.
ACEMC-Cebu is committed to establishing a world-class tertiary hospital in the southern part of Metro Cebu, with core values of altruism, compassion and excellence.