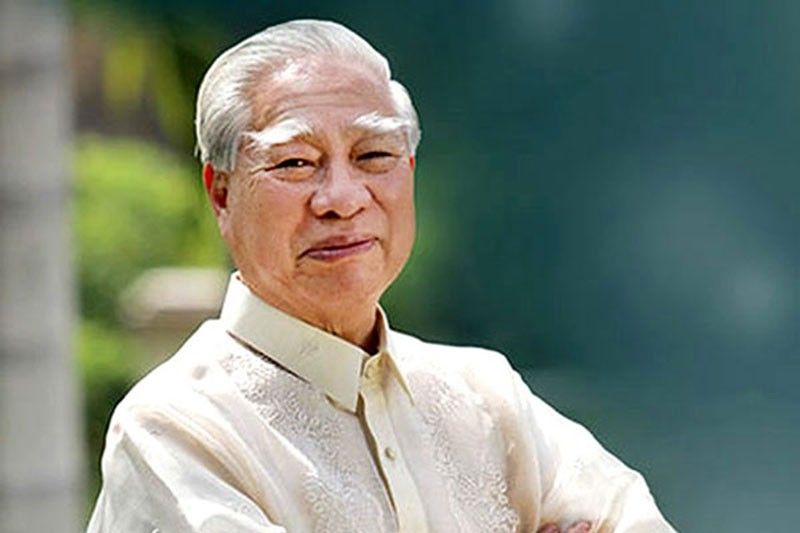 Top 100 Cebuano Personalities - Andrew Gotianun, Sr.
CEBU, Philippines — Filinvest Development Corp. (FDI) is one of the biggest names in Philippine business today.
But what many do not know is that the Gotianun family who founded the diversified conglomerate that it's known today actually traces its roots in Cebu.
The Gotianuns are members of the notable Go clan in Cebu.
Andrew's Chinese immigrant parents moved to the Philippines from mainland China and established a thriving trading business in Cebu.
Andrew was among the taipans who honed their business skills making money from the rubble of the World War II. He is a grandchild of a brother of Don Pedro Gotiaco, a wealthy rice dealer at the turn of the century in Cebu.
Losing his father at a young age, he went through salvageable parts of old ships for scrap metal and spare parts.
In the 1950s, Gotianun and his wife, Mercedes, relocated to Manila where they formed FDI, which started out as a second-hand car financing business, starting with only eight employees, according to Forbes. It eventually expanded into banking – Family Bank and Trust Co. and Insular Bank of Asia and America (IBAA).
Today, Filinvest is one of the country's leading conglomerates, with business interests in real estate, power, sugar manufacturing, hospitality and banking. Among major subsidiaries include Filinvest Land Inc. and East West Banking Corp.
In the 1960s, the family ventured into the property business, beginning with a subdivision project in Cebu, the St. Michael Village in Banilad.
From its first middle-income residential subdivision in Cebu, the company expanded steadily into various locations all over the country. It has since grown into one of the country's foremost real estate developers with a diverse property portfolio catering to all markets.
The Gotianun conglomerate has since expanded to developing shopping centers, central business districts, mid-rise and high-rise offices and condominiums, recreational farms, industrial estates, leisure clubs and information technology zones – covering more than 2,500 hectares of land.
Filinvest currently has one of largest projects at the South Road Properties (SRP) in Cebu City, the 50-hectare coastal township City Di Mare.
Aside from residential developments and hotel properties in Cebu, the company also has an office development, the Filinvest Cyberzone at Cebu IT Park.
The company is now headed by Andrew's third child and only daughter, Josephine Gotianun-Yap.
It came as a big surprise when she was elected as president and CEO of FDC in 2003, acting as her father's successor. It went against the traditional Chinese-Filipino family practice of handing the reins of the business to the first born son.
In March 2016, the family patriarch passed away, but was survived by his four children and wife Mercedes, who then became the company's chairman emeritus. (FREEMAN)