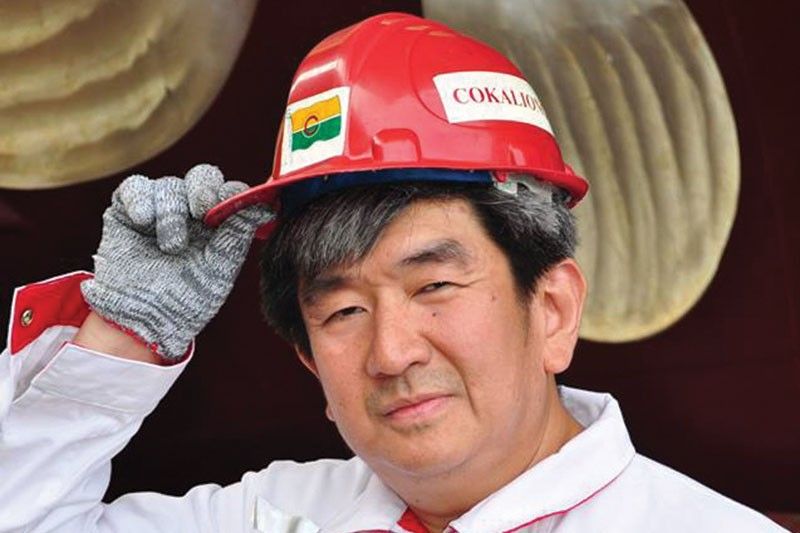 Top 100 Cebuano Personalities: Chester Cokaliong
CEBU, Philippines — Chester Cokaliong's heart has always been in shipping.
He has built one of Cebu's successful shipping companies, Cokaliong Shipping Lines Inc. (CSLI).
For the past three decades, the Cebuano shipping magnate has grown the company from one vessel into a fleet of 14 ships today.
Notably, Chester's journey as a revered businessman has been marked with so much hardwork and passion.
His contribution to the Cebu community has been quite significant, having provided Cebuanos their sea travel access to key destinations in Visayas and Mindanao through the routes his ships sail to.
Over the past decades, the Cokaliong family has come a long way in the world of business.
The family's entrepreneurial journey started when Chester's parents, Edgar and Gregoria, established textile company Chester Enterprises Inc. in the 1960s.
Chester was in high school when he started working in the family's textile business but he felt the urge that he was meant to run his own shipping company.
So, he borrowed a capital from his mother, ventured out of the textile trading and founded Cokaliong Shipping at the age of 28.
Cokaliong acquired his first ship, M/V Tandag, on December 8, 1989.
Fast forward to today, his shipping firm has naturally become a household name and one of the top choices among Visayan sea travelers.
Looking for other opportunities, the family also eventually ventured into the hotel business when it opened Bayfront Hotel Cebu at the North Reclamation Area in Cebu City about four years ago.
This year, CSLI marks its 30th year in the shipping industry, as it looks to further boost its fleet and commits to grow even more in one of the country's fastest growing regions.
In the latter part of 2019, CSLI expects the arrival of its 14th roro-passenger vessel, the MV "Feelease Soya", its biggest ship to date.
His company has always remained keen to dominate the southern Philippines market as it continues to set focus on introducing new routes in the future and keeping existing routes that are doing well.
The entire fleet of Cokaliong Shipping is currently serving several port of calls namely Calbayog, Cebu, Dapitan, Dumaguete, Iligan, Iloilo, Jagna, Maasin, Masbate, Nasipit, Ozamis, Palompon, Surigao and Cagayan de Oro.
Cokaliong Shipping had been recognized by the Cebu provincial government last Jan. 6, 2015 for its 25 years of operations without experiencing any sea accident.
Chester attributes his success in the maritime business to his being a hands-on boss, admitting that he personally oversees the operations of his ships and makes sure his people are constantly trained.