KBL: Belangel, KOGAS break slump; Abarrientos' Mobis edge Gutang, Changwon
January 25, 2023 | 10:06am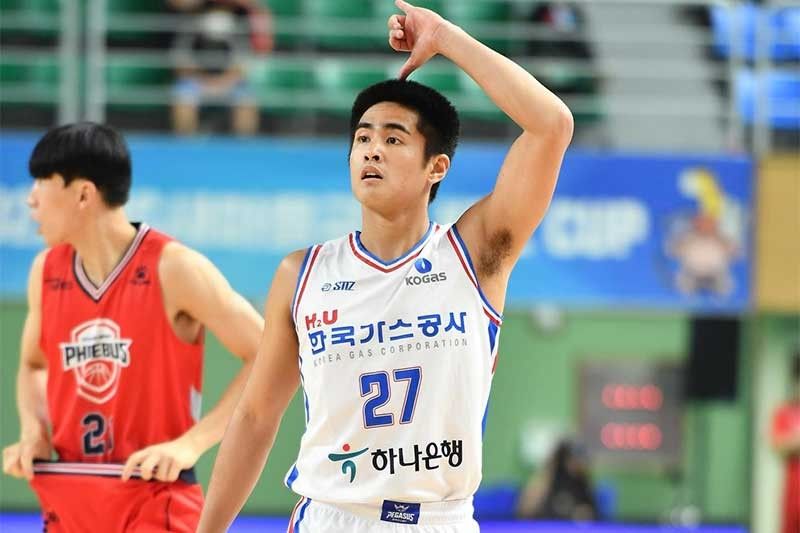 MANILA, Philippines – Gilas Pilipinas pals SJ Belangel and RJ Abarrientos took victories with their respective squads in the 2022-23 Korean Basketball League season on Tuesday.
Belangel's Daegu KOGAS Pegasus, for their part, broke a three-game slump with a 72-67 win over the KCC Egis at Jeonju Gymnasium.
The former Ateneo standout played almost 19 minutes as a starter and finished with five points, three rebounds and two assists to help Daegu hold on for the win.
The visitors jumped the gun as they took a double-digit lead early, 25-10, at the end of the first quarter against Egis.
Daesung Lee paced the Pegasus with 23 points built on three triples to go along with six boards and three assists as Daegu improved to a 13-19 win-loss record.
Elsewhere, Abarrientos notched their third win in a row when they bested Justin Gutang and the Changwon LG Sakers, 82-75.
Abarrientos had six points, four assists, three steals and two boards in the victory for Ulsan. Gaige Prim led the efforts for Phoebus with a double-double of 24 points and 10 boards.
Phoebus improved their record to 20-14, good enough for third place.
Meanwhile, the second-ranked Changwon missed the services of Gutang, who struggled in a scoreless outing. He committed three turnovers in a limited outing of five minutes.
Dante Cunningham had 16 points in the losing effort. Changwon dropped to 20-13 for the season.