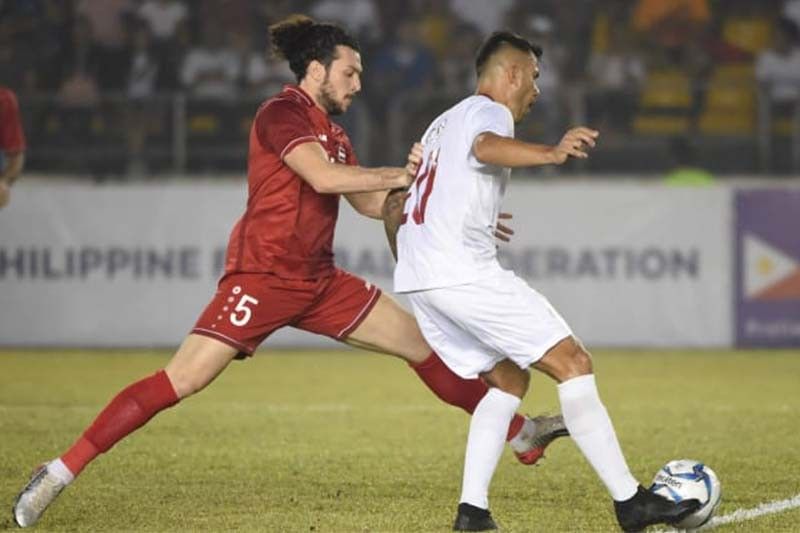 The Philippine Azkals suffered a 2-5 beating against Syria on homesoil in Panaad, Bacolod in their 2022 FIFA World Cup qualifiers match on Thursday, September 5.
AFC.com
Azkals waste early goal, fall to Syria in World Cup qualifiers
MANILA, Philippines — The Philippine Azkals began their World Cup qualifiers campaign with a tough 2-5 loss against Syria at Panaad Stadium in Bacolod on Thursday.
An early goal from Javier Patino in the seventh minute wasn't enough to push the Philippine booters with Syria scoring twice before halftime to take over the game, 2-1.
The Azkals' misfortunes continued on in the second half with two more Syrian goals hitting the back of the net shortly after the break.
By the 56th minute, the Azkals were at a three-goal disadvantage, 1-4.
Mike Ott salvaged another goal for the Azkals in the 84th minute, but it was quickly countered by Mahmoud Al-Mawas two minutes later.
Omar Al Somah finished with a brace for Syria while Khaled Mobayed and Firas Al-Khatib scored one goal apiece.
The Philippine booters face Guam next in an away game on Tuesday, September 10.