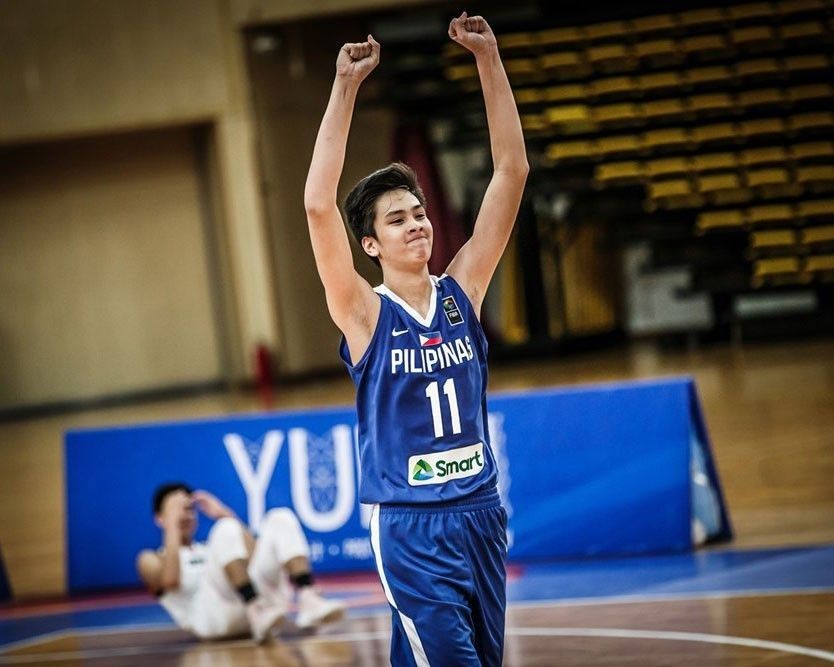 Kai Sotto now stands at a staggering 7'2". He's only 17-years-old.
Fiba.com
LOOK: Kai Sotto grows taller, now 7'2"
MANILA, Philippines — Philippine basketball phenom Kai Sotto just keeps growing.
The 17-year-old baller is now 7'2" after growing an inch taller while he trains in Atlanta.
East West Private, an Atlanta-based sports and entertainment management company, reported on the development.
They posted a photo of Sotto on their Instagram page where two of their personnel are measuring Sotto's height.
They had to use a stool to be able to reach the top of Sotto's head.
Sotto is undergoing training in the United States to pursue his dream of becoming an NBA player.