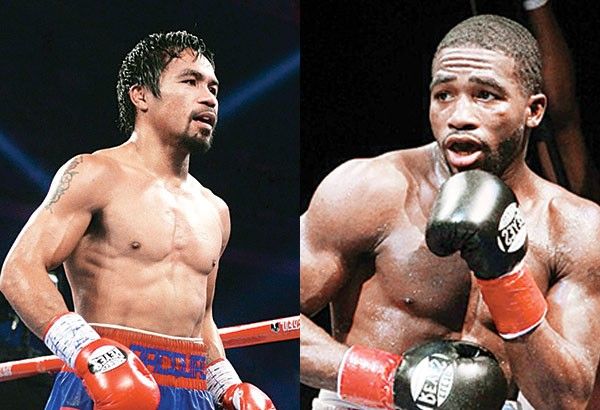 Manny Pacquiao and Adrien Broner
Broner eyes landing 'perfect shot' vs Pacquiao
MANILA, Philippines – When going against Manny Pacquiao, less is more for Adrien Broner.
With only weeks remaining before his fight with the reigning WBA welterweight champion, Broner has one strategy in mind: Timing.
Knowing full well about his opponent's speed advantage, Broner plans to focus on the quality rather than the quantity of his punches.
"I think the most important part of fighting Manny Pacquiao is throwing the right punch at the right time," he recently told FightHype.
The 29-year-old American boxer isn't going to concern himself with throwing a lot of shots. Rather, he hopes to deliver a devastating blow when he locks horns with Pacquiao on January 19 at the MGM Grand in Las Vegas (January 20 Manila time).
"It's proven you don't need to throw a lot of punches to beat Manny Pacquiao. You might only have to throw one, that [expletive] go to sleep," added Broner, aware that Pacquiao had been knocked out before.
Despite this, knocking out the 40-year-old Pacquiao isn't a priority for Broner.
"I'm just thinking about winning, period. I don't care if it comes by unanimous decision. A win is a win," he said.