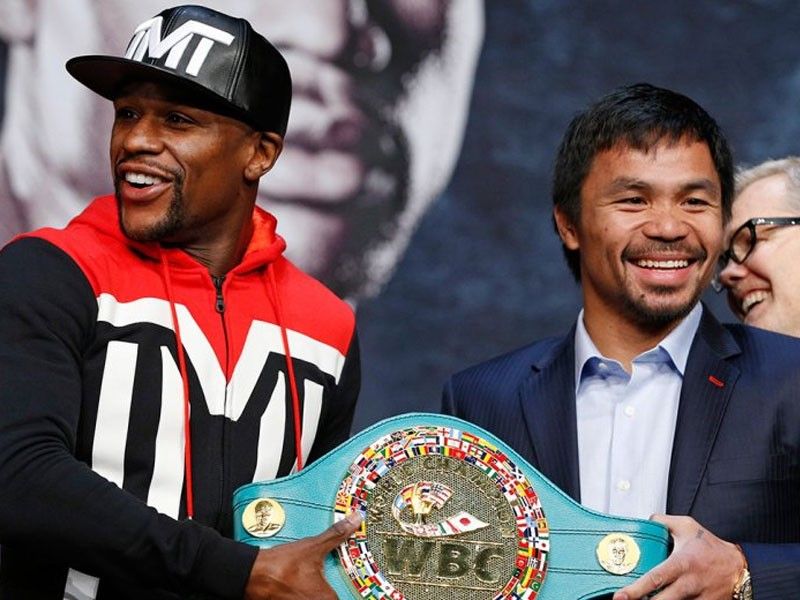 Floyd Mayweather Jr. and Manny Pacquiao
AP
Mayweather wants tune-up fight before Pacquiao rematch
MANILA, Philippines – A rematch between Manny Pacquiao and Floyd Mayweather Jr. will have to wait a little longer.
This after Mayweather announced he plans to take a tune-up fight first in Tokyo, Japan, before giving Pacquiao another chance to beat him in the ring.
"I know everybody heard about the Mayweather-Pacquiao fight, but before the Mayweather-Pacquiao rematch, I will be back in Tokyo for a huge boxing event. Stay tuned," the American boxer said in a video by TMZ Sports.
Mayweather's announcement means Pacquiao needs to look for another opponent for his next fight, which he plans to stage in the US this December. The two boxers made headlines over the weekend when Mayweather posted a video on Instagram showing him and Pacquiao trading taunts at a rave party in Tokyo.
The undefeated fighter then said he is coming back to fight Pacquiao, whom he defeated in their megabuck showdown three years ago.
Pacquiao later told Filipino sportswriters that he is keen on returning to the US for his next fight, be it against Mayweather or someone else.
"Matagal na akong hindi nakapunta ng US, eh (It's been a while since I went to the US)," said the Filipino icon, whose last fight in boxing's biggest market was in 2016, against Jessie Vargas in Las Vegas.
Mayweather, meanwhile, hasn't fought since knocking out UFC star Conor McGregror in August last year. He has spent most of his time touring the world, even visiting the Philippines a few months ago.
Pacquiao, for his part, is coming off a technical knockout win over Lucas Matthysse last July to become the WBA welterweight champion.