La Salle keeping doors open for Kobe Paras
January 26, 2017 | 3:15pm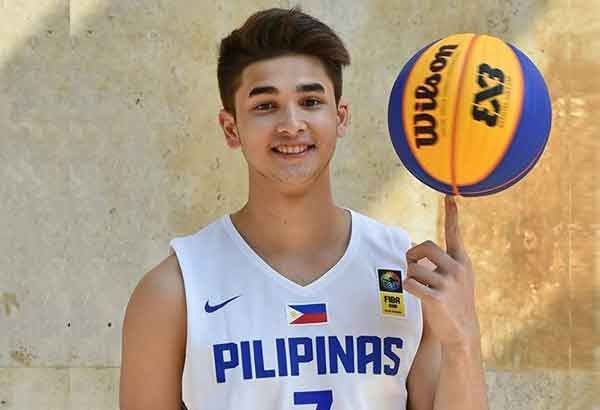 MANILA, Philippines — When Kobe Paras was still playing in La Salle-Greenhills, he was among the future prospects to play for La Salle in the seniors division.
This was until he moved to Cathedral High School in Los Angeles. Paras also became a viral sensation worldwide because of his performances in the FIBA Slam Dunk Contest and his dunk against LeBron James during the NBA superstar's Manila visit.
Paras was considered a three-star recruit when he transferred from the UCLA Bruins to the Creighton Bluejays. Currently, the Bluejays are third in the Big East Division (at 5-3 in the conference behind Villanova and Butler; and 18-3 overall, 16th in the nation).
Paras has played in nine games, averaging 1.9 points and 1.2 rebounds.
In a recent interview, De La Salle University Office of Sports Development Executive Director Emmanuel Calanog said that while he's optimistic about Paras' US stint, the school will still welcome the basketball prospect with open arms if he decides to return to play college ball in the Philippines.
"Creighton can make it to the US NCAA Men's basketball tournament and can make it to the Final Four and the national Championship," said Calanog.
The La Salle official is hopeful that Paras will become the first full-blooded Filipino player to achieve that NCAA feat.
But Calanog has gone on record that Paras can find a home with the Taft-based school in the event thing don't work out in the States.
"If plans do not work out there, La Salle will always welcome Kobe here and we are hopeful that he can also consider us among his choices. For now, we are happy for him and we want him to see his potentials developed there, and most especially for his education," he added.