How Doggo helps pet owners love their dogs even more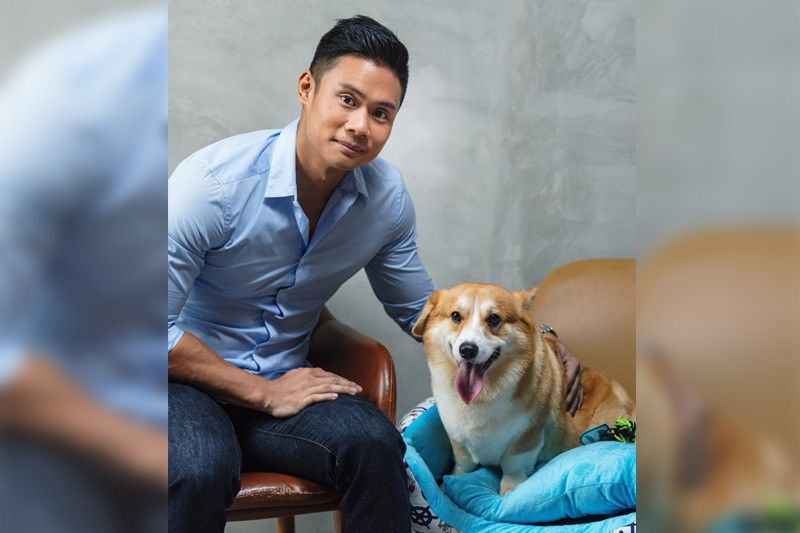 MANILA, Philippines — CEO Kurt Cheng has never been without a dog in his life. When he was five or six, whenever he had good grades his prize from his parents was a trip to the pet store. When his grades weren't great, he would hide his report card and still ask to go to the pet store.
As a young boy, he became a human parent to dogs, starting with a golden retriever. "My parents were so busy with the business, and I wanted something to take care of. Pets filled that role," Kurt says. "It's human nature to want to nurture something."
Today, he has two adorable corgis that bring him joy and inspire him in his business every day.
In 2019, months before the pandemic hit, Kurt launched Doggo, a brand of premium dog treats and accessories and, in the pipeline, a range of dog food.
Doggo is a fully owned Filipino company competing with successful global brands and for an upstart its story is no less remarkable.
Kurt says, "First, I was surprised that no one had registered the name Doggo. Second, this business was born out of frustration because through the years, whenever I was in pet stores in Hong Kong and the US, I'd see such a wide range of quality products that we didn't have in the Philippines."
In short, Kurt created what he couldn't find here—a quality pet care brand that's positioned between high-priced and generic ones.
He launched Doggo exclusively online at first on platforms like Lazada and Shopee before the products were sold in physical stores like Pet Express.
Little did he know at the time that this would gain him a foothold in the market because when the lockdowns were imposed and stores were forced to close, Doggo was ready to pamper dogs and treat them with love.
Suddenly and beyond our friendship with them, dogs became a lifeline, a source of comfort and assurance in our world gone incredibly small and strange.
"It was the leashes and collars that became hugely popular because people were now at home 24/7 and the only time they would go out was to walk their dogs," Kurt says.
Through the pandemic, Doggo grew more than 500%. This was an incredible feat for Doggo CEO Kurt Cheng, who graduated from La Salle and is currently taking his MBA at Ateneo. "Some of our products were sold out in the first few months, and to prevent customers from having to wait long I had to air ship fresh supplies from abroad."
In just two years, Doggo became one of Top 5 brands on the leading e-commerce platforms in the Philippines. Last year it became the only locally owned brand in the Top 3 best-selling pet supplies brands during Lazada's 9.9 sale and in Shopee's Top 5 best-selling pet care brands in its 10.10 Brands Festival. And to think they weren't selling dog food, which is the bulk of online sales.
Doggo products are so pawfect for good (and slightly bad) doggos! In the treats category, Kurt made sure that every single one passed his corgis' flavor test and promoted good digestion. Treats range from the cutest Brushie Treats (shaped like a toothbrush!) that are low-fat and high-protein to Dental Sticks for all ages, Cutie Treats for puppies and Huge Treats for large breeds.
Collars, leashes and harnesses feature high-quality nylon or chain in different sizes and lengths. For grooming, Doggo has a variety of scissors (layering, anyone?) and nail clippers; scented and medicated shampoos (anti-mange and anti-parasite), conditioners (pawfect for double-coated and long-haired breeds), and different kinds of brushes to detangle pesky matting and make your dog look like they're competing for Best in Show every day.
Among the thick plastic and aluminum dog bowls is one that owners with dogs that eat too fast (which can cause vomiting and stomach discomfort)—the Slow-Down Bowl, designed with barriers inside, to prevent dogs from wolfing down their food as if there was no tomorrow. Large breeds like retrievers generally eat fast—but then again you have small ones that do this too.
Doggo also offers poop bags and scoopers, collapsible food and water containers, a dispenser with a timer, and one you can operate wirelessly so that you can record your voice to call on your dog for mealtime.
Toys range from squeaky balls to plastic bones, wiggle treats and ropes—all high grade to withstand the teething of puppies and the furious playing of large breeds.
And for their favorite activity—sleeping!—there are dog beds and sofa beds and crates. Of course, we know that most of the time your dog will insist on joining you in bed, whether you like it or not, but it's good that they have their own for when they're being naughty doggos.
"What these past two years' growth has told us is that people have been waiting for products like this," Kurt says. "It's been long overdue."
You know your dog is in good hands when the treats and products you give him are made by a dog lover who cannot imagine his life without dogs. Because that's exactly how we feel about our own dogs.