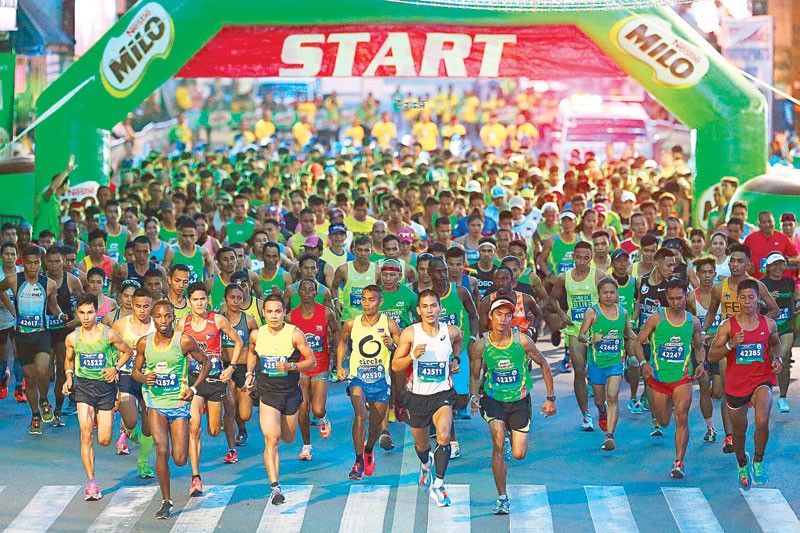 Thousands joined the 2019 National Milo Marathon finals in Tarlac City.
A thrilling display of sportsmanship and athleticism transpired at the recently concluded National Milo Marathon Finals in Tarlac City.
The event marked the culmination of the 10-legged season that centered on the theme "One Team. One Nation. Go Philippines!" in celebration of unity and support for the athletes who competed in the Southeast Asian Games.
The National Finals saw over 14,000 runners hit the streets in the 3K, 5K, 10K, 21K and 42K race categories. It was a showdown of the country's top marathoners as SEA Games participants ruled the 42K centerpiece event, including Jerald Zabala and Christine Hallasgo, who were named the new Milo Marathon King and Queen for winning the said race.
Present at the event were Nestlé Philippines-Milo executives Caron Cruz and Lester Castillo, Tarlac City councilor Vlad Rodriguez, Philippine Athletics Track and Field Association marketing and communications director Edward Kho, and national race organizer and celebrity running coach Rio dela Cruz. The event also coincided with Tarlac City's celebration of the Kaisa Festival, a commemoration of the city's history, culture, and heritage.