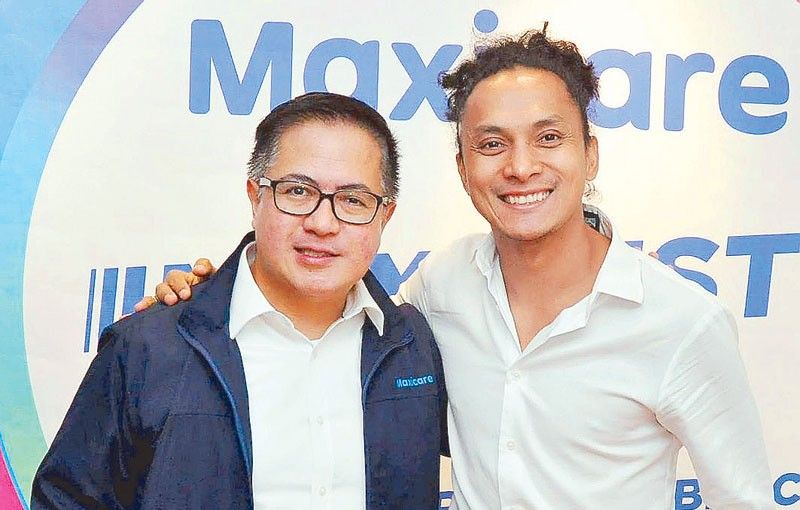 Maxicare Healthcare Corp. chief marketing officer Archie Rillo and Runrio president Rio de la Cruz.
Maxicare Healthcare Corp., one of the country's leading HMO providers, recently launched Maxifest: Live Your Best Life, the company's biggest health and fitness event set on Dec. 15 at 5 E-Com Harbor Drive in Pasay City.
Chief marketing officer Archie Rillo said, "Aside from the series of running events, which we have been doing for two years now, Maxifest will also feature a Veggie Fest of plant-based food products and a bid to become part of the Guinness World Record in order to attract public attention on the importance of health and fitness. We hope that this event will convince more and more people to make physical activity, as well as eating right, part of their daily routine to improve their quality of life."
The event will include a 500-meter dash for three to 12-year-old kids, the 2K Senior Sprint for 60-year-olds and above, the basic 3K, the amiable distance of 5K, and the athletic 10K and 16K.
To raise more awareness on the importance of health and fitness, Maxicare will also attempt to break a Guinness World Record for the most number of people hugging a soft toy simultaneously. Each runner will be given a Maxibear, the company's official stuffed plushie, which runners will hug simultaneously to break the current world record. Cherry Run Elementary School in Burke, Virginia, is the current world record holder.
The event is for the benefit of Kythe Foundation Inc., a non-profit, non-stock organization that helps improve the quality of life among hospitalized children with cancer and other chronic illness.
Maxicare Run is being held in partnership with Runrio, one of the premier race organizers in the country. *
(Follow me on Instagram @pepperteehankee.)