Shining in her own Sphere
September 17, 2019 | 12:00am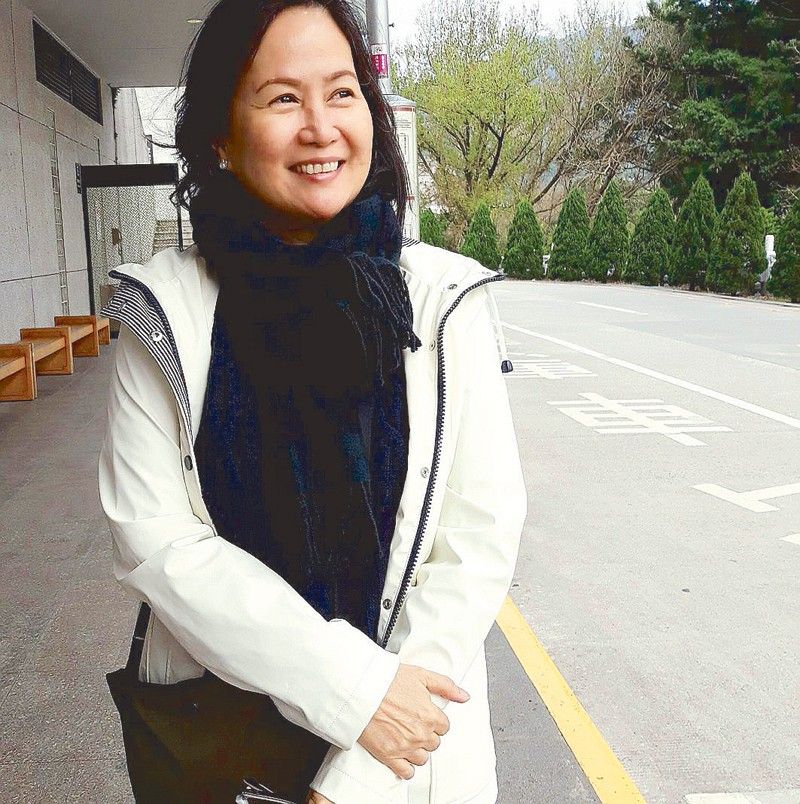 Even during our grade school and high school days at the Assumption Convent, Pia Benitez (now Yupangco) excelled in her own sphere.
And it was a sphere she continued to shine in after graduating from the UP College of Fine Arts.
"My career in advertising and production began in roles as a designer, putting to test the skills I learned as a Visual Communications graduate from the UP College of Fine Arts," recalls Pia, who is mounting an exhibit dubbed Spherical at the Globe Gallery in BGC from Oct. 2 to 31.
After doing both writing as well as designing, Pia moved into copywriting, both at Olbes, Ogilvy & Mather, and at McCann Erickson. After her first child was born in 1990, she decided to pursue a freelance writing career, mostly writing event scripts or corporate AVPs.
"Art took a backseat to a writing career. Around 2005, I began sketching again, and my medium of choice became pen and ink. Using technical pens, I created images using the cross-hatch technique, beginning at first with renditions of leaves and flowers. Eventually, I created work that featured pen and ink patterns over acrylic backgrounds," Pia continues.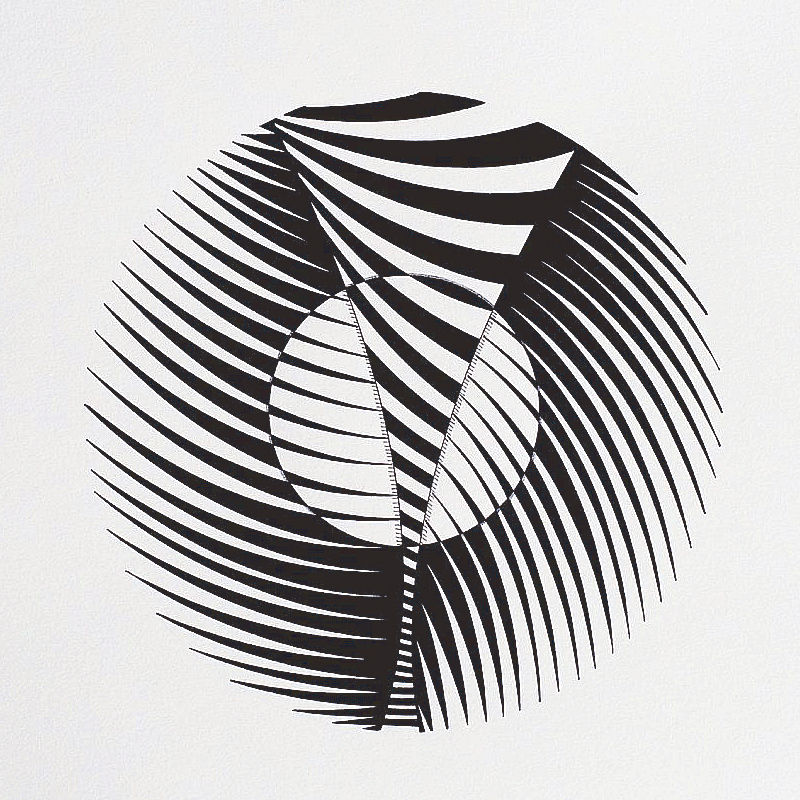 Splitting Hairs.
In May 2007, Pia's first husband had a heart attack and fell into a coma. He passed away in December 2009. During this period of taking care of him and their three children, she returned to full-time work as part of the marketing team of Pioneer Life Inc. "Again, art was shelved, occasionally being taken down for a token sketch," she recalls.
Thus, Spherical is a milestone for Pia, who is now Mrs. Joey Yupangco.
"(Spherical) is a second resurgence of myself as an artist. Even in my earlier pen and ink work, I was drawn to the circle and liked to work within it. As an artist, it could be that at this nascent stage of developing my work, I like things contained in a space I can control."
She muses, "Perhaps an 'over-psychologized' explanation is that my shyness keeps me from moving out of a certain comfort zone — but inside of it, I can play and create my own world, without judgment and fear."
The spheres are of equal circumference, small by today's exhibit standards — the drawings are 6" x 6". They are all hand drawn in black ink on cream paper. The lines, curves, circles and points that intersect and overlap create movement and mood. To Pia, "rendering them was like doing crochet — an exercise in precision I would get lost in, and when I deemed each drawing was done, I looked at it and was either pleasantly surprised or disappointed by the result."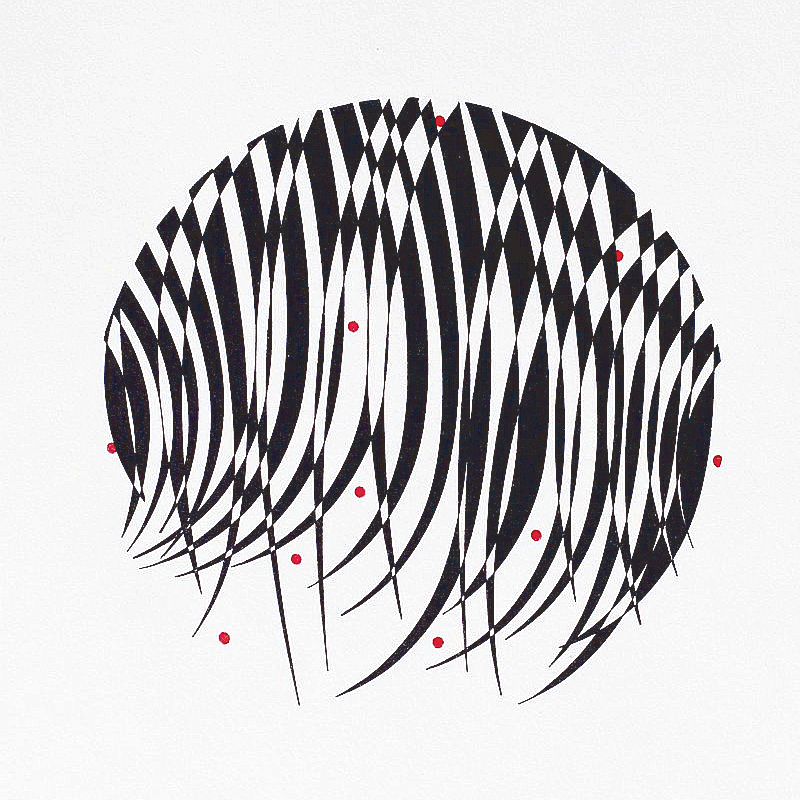 Sting.
I looked at three of Pia's "Spheres:" Splitting Hairs, Spike and Sting.
Inside the simplicity of each circle, I found simple complication. Splitting Hairs, for example, is a juxtaposition of what seems like shafts of hair in various arrangements, and yet ultimately, falling into one perfect arrangement inside a perfect circle.
Spike, on the other hand, is soft and sharp at the same time. The spikes are intersected by fluid lines, curves even, without distorting them. The splash of red and an occasional orb within the orb fires up my imagination — is this blood from a Medieval gauntlet? Or fish caught in wooden stakes?
To my eye, Sting is fluid and soft like the jellyfish. Graceful. Alive.
Says Pia, "Frank Stella expresses the abstraction better: 'What you see is what you see'." Indeed.
She also quotes the artist Bridget Riley, who said, "More than anything else, I want my paintings to exist on their own terms. That is to say they must stealthily engage and disarm you. There the painting happens, deceptively simple, tells no tales as it were resisting, in a well-balanced way, all attempts to be questioned, probed or stared at and then, for those with open eyes, serenely disclosing some intimations of the splendors to which pure sight alone has the key."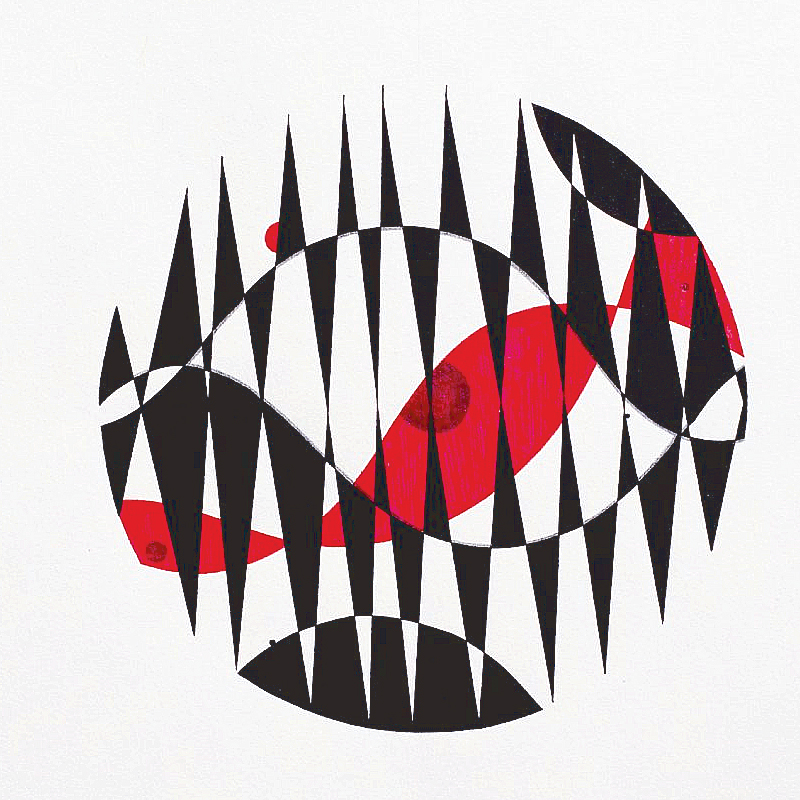 Spike.
Says art critic Cid Reyes about Pia's spheres: "There is, it must be said, a certain theatricality, as well as charm, wit, humor, and visual pomp to her designs, despite the surprising small-scale, the minuteness of the works."
"Thus inescapably, the works, as such, have a quality of the bijou — something small but elegant and tasteful, dainty and of delicate workmanship. In short: a visual jewel."
Apart from the drawings, there are collages of paper and painted/penciled ping-pong balls, all worked out from explorations of the sphere.
"It was certainly fun to 'play ball,' and I hope the discovery of images created within a sphere, is as enjoyable to the viewer as it was for me," concludes Pia.
It certainly was fun and engaging playing ball with Pia's "Spheres." No splitting hairs on that!
(You may e-mail me at joanneraeramirez@yahoo.com. Follow me on Instagram @joanneraeramirez.)