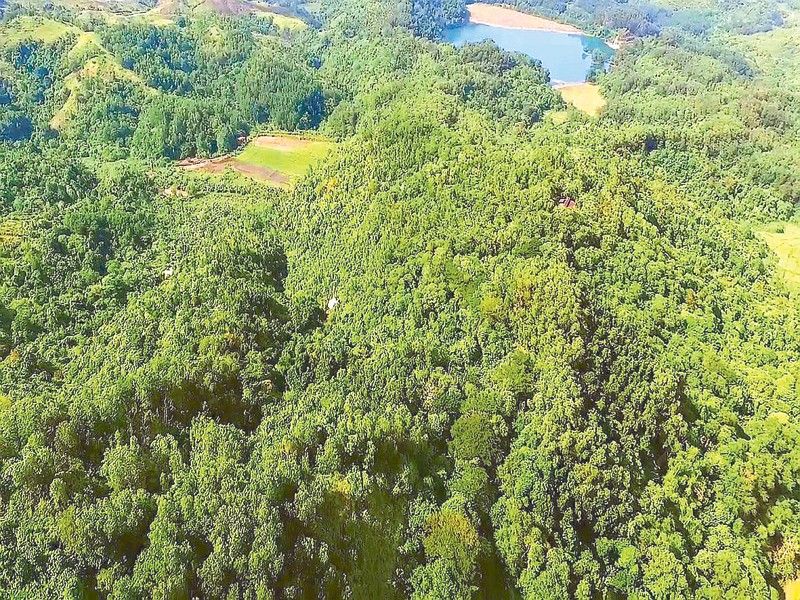 Successfully rehabilitated and beautifully restored Bulawan Tailings Pond.
That's the title of a famous song written in 1959 for Tony Bennett, which was included in his certified platinum album I Left My Heart in San Francisco in 1962. Though the song was composed for Bennett, it was Frank Sinatra who popularized it in 1964 as part of his It Might As Well Be Swing album collaboration with Count Basie and Quincy Jones.
The song was the last that Old Blue Eyes sang in public in 1995, and those very words were immortalized on his tombstone after his death in 1998. There is also a popular version sang by Michael Bublé in 2007 in his Call Me Irresponsible album. As to who of the three sang it best, well, the opinions would be imbued generational biases, so I leave it up to you, dear readers.
In my case, these three exceptional crooners have been an inspiration whenever I'm asked to perform,
The three most memorable were: Bagyo ng Musika, the concert for Marawi; Some Enchanted Evening, the Philippine Bar Association foundation day concert; and A Holiday Symphony: the Heart of Christmas, the MVP Group Christmas concert where I was privileged to share the stage with icons like Gary Valenciano, Ogie Alcasid and the Manila Symphony Orchestra under the baton of National Artist for Music and 2019 Ramon Magsaysay awardee, maestro Ryan Cayabyab.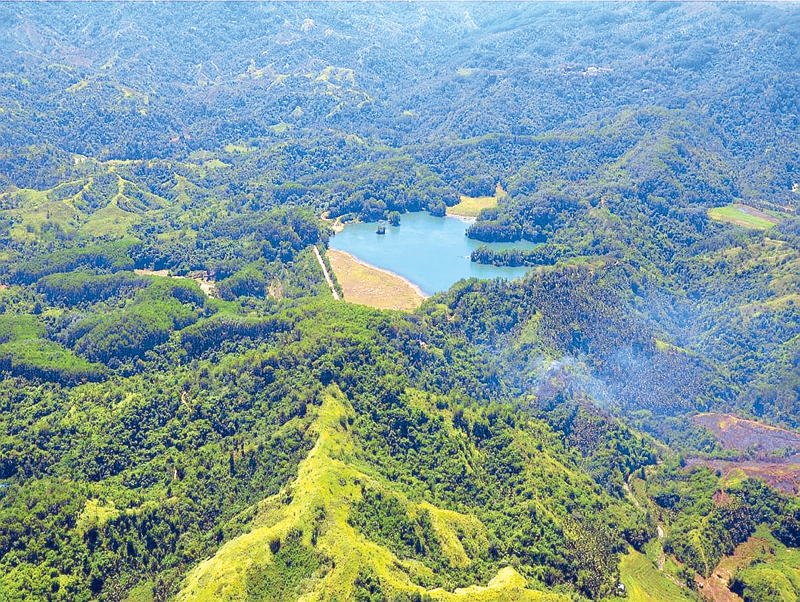 To date, Philex has planted 10 million trees in more than 4,000 hectares of disturbed and undisturbed areas.
Playing it safe? Well, with this industry, I am also deeply immersed in — mining, that is — safety always comes first.
That title came to mind when news broke out about the completed definitive feasibility studies (DFS) for the first phase of the Silangan Copper-Gold Project of Philex Mining Corp..
The Silangan Project is a large-scale, high-grade copper and gold mine development with a number of greenfield and brownfield components located in Surigao del Norte in Mindanao.
The Silangan Project has been hailed as one of three big-ticket mining projects that would catapult the Philippines to becoming a major copper producer in the world.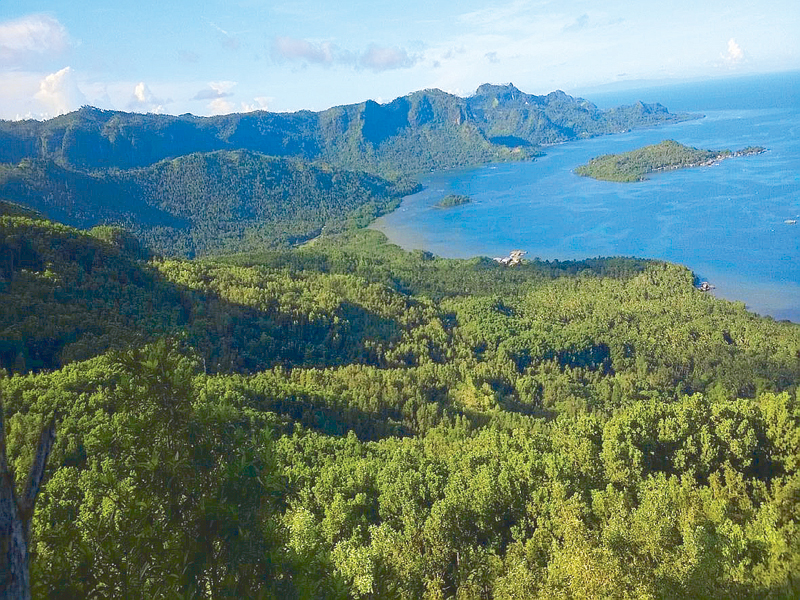 A greener Sibutad, which Philex has been foresting since 1996. Who could imagine this once held a mine?
There is excitement in the results of the DFS because it reaffirms the immense potential and magnitude of the project. Over the next months, Philex will be focusing efforts on raising equity and financing for the mine development of Silangan.
Philex has appointed reputable financial institutions J.P. Morgan for equity investment and Mizuho for project financing in its fund-raising exercise.
Silangan will be adopting the underground sub-level cave mining for ore extraction. This is another opportunity to showcase the expertise of parent Philex Mining in this regard.
Philex is the largest and one of the oldest copper-and-gold producers in Southeast Asia and is an acknowledged leader in right and principled mining not only in the country but in the ASEAN region.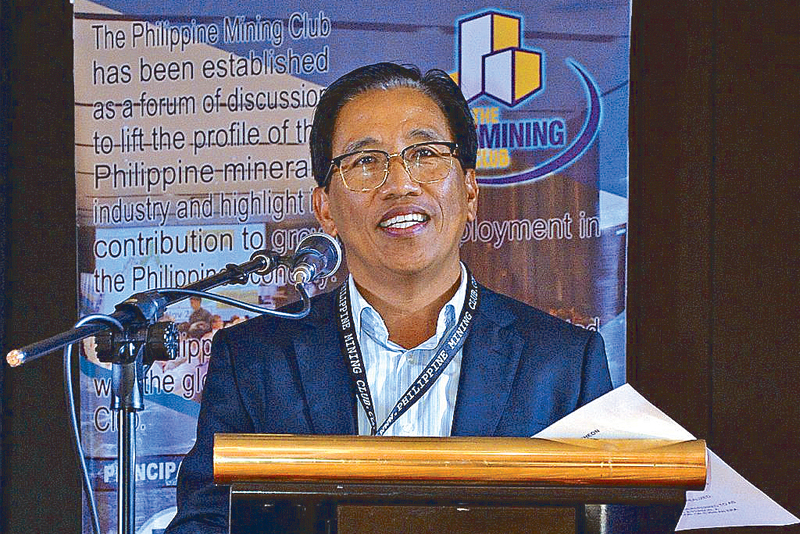 Philex and Silangan president and CEO engineer Eulalio Austin Jr.
It has vast experience in the realm of underground mining, especially with its currently operating mine in Padcal in the province of Benguet. The company foresees that the Padcal mine would follow its expected end-of-mine life in 2022, already extended from 2014.
Philex is determined to maximize the remaining mine life of Padcal and show to all and sundry that the closure of mines can be done properly with dignity in full compliance with the law.
Philex currently has two other mines under care and maintenance which are by themselves models for mine rehabilitation — the Bulawan mine in Negros Occidental and the Sibutad mine in Zamboanga del Norte.
Seeing photos or video coverage of these former mine sites now, with the lush greenery and vegetation, you would not think that you were looking at a former mine.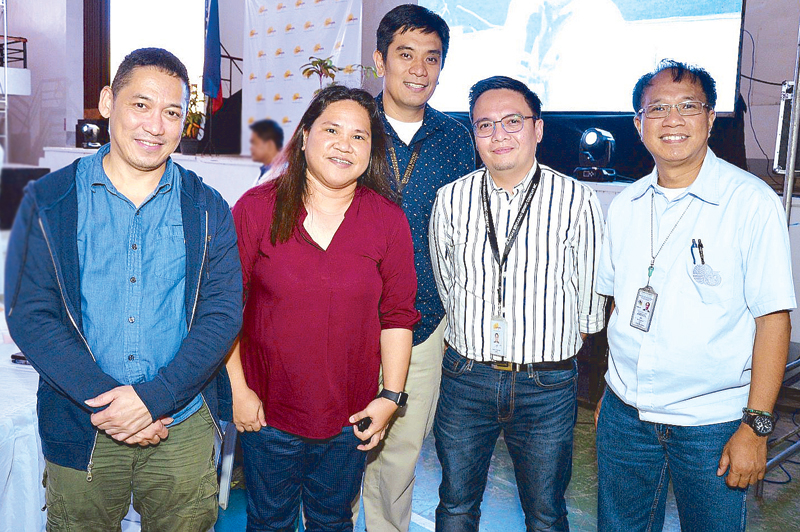 (From left) Philex Environment manager Abner Silorio, Tubod, Surigao Del Norte Mayor Richelle Romarate, Philex community relations manager Lari Angelo Dalit, Silangan mine site administrator lawyer Axel Tumulak and MGB Caraga regional director engineer Glenn Marcelo Noble.
In fact, the extent of reforestation and rehabilitation work in both Bulawan and Sibutad has been cited as best examples by both the President and the Department of Environment and Natural Resources Secretary.
Credit for this goes to the hard work and dedication of the women and men of the Philex Environment team through the years, under a leadership that not only showed sincere care for the environment but also genuine love for the community.
Silangan will be the showcase for proper mine development not just for Philex but for the whole mining industry as well. It ushers in a new hope for a business that is one of the most highly regulated in the world.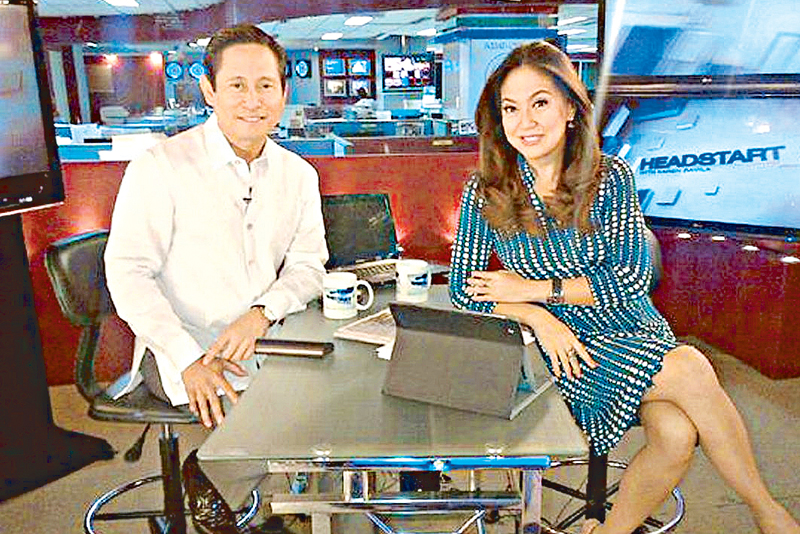 The author's interview with ANC Headstart host Karen Davila.
In the words of engineer Eulalio Austin Jr., Philex and Silangan president and CEO, "believe that the best is yet to come for the mining industry…"
In one interview with multi-awarded broadcast journalist Karen Davila, I emphasized that responsible mining, if allowed to flourish, can reap tremendous benefits for our people.
Indeed, responsible mining is more than just an aspiration or a slogan because it already exists. In fact, mining companies like Philex, with projects like Silangan, are kicking it up a notch, going beyond responsible mining in partnership with the government.
And as the song of the above-title goes, "the best is yet to come, come the day you're mine." Pun unintended.