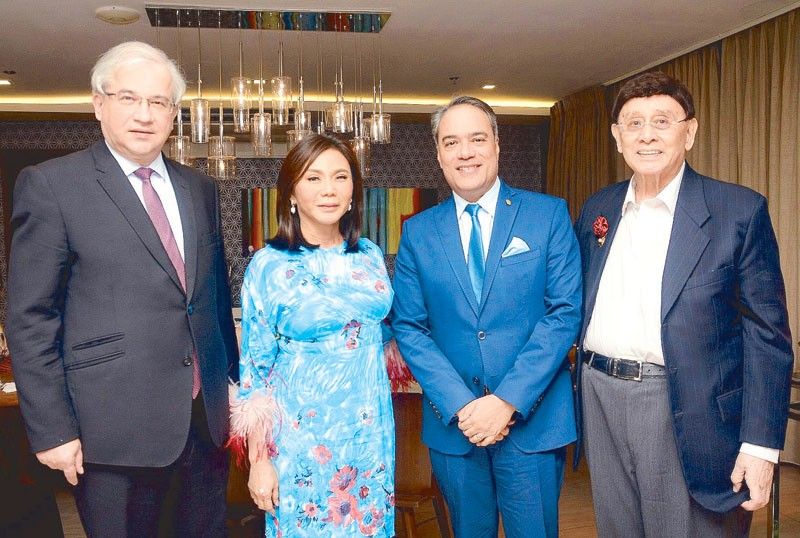 (From left) Russian Ambassador Igor Khovaev, Belo Medical Group CEO and founder Dr. Vicki Belo, Panamanian Ambassador Rolando Guevara Alvarado and your columnist.
Good friends, warm hearts
In my life, I have taken great pleasure in elegant sit-down dinners with wonderful people who have lived astonishing lives and have amazing stories to tell.
Recently, your columnist had the honor of hosting one of these dinners attended by the best of the best from the diplomatic and business communities.
The dinner was held at the DelRosarioLaw Centre in Bonifacio Global City, Taguig and was catered by The Bellevue Manila.
My longtime friends, who arrived in their crisp suits and lovely dresses, enjoyed fine food and excellent camaraderie.
Hours of conversations felt like minutes as we shared stories amidst refreshing cocktails and sumptuous food. It was an unforgettable evening and I look forward to more celebrations with these inspiring people.
To all my friends, thank you for a delightful evening and I will see you again soon!