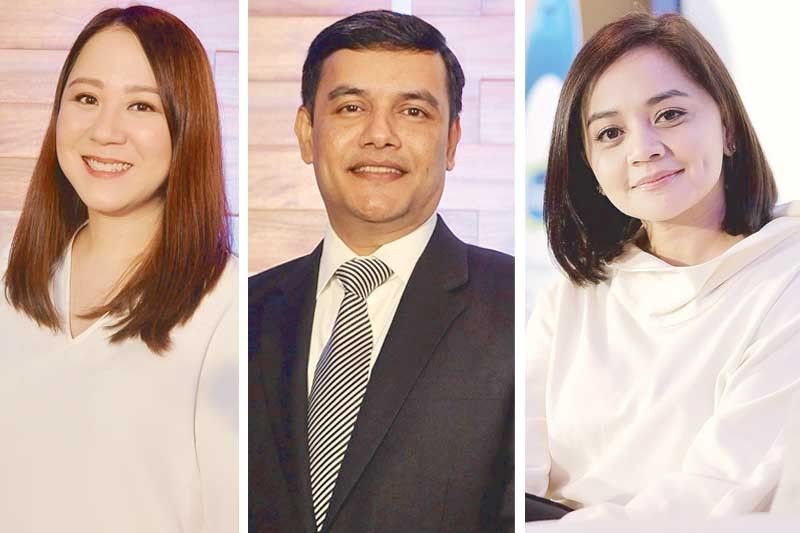 From Left: Cetaphil brand manager Cheska Sy, Galderma GM Raghavendra Sadashiva and Business unit head Jade Silva-Netto Ponoc.
To launch Cetaphil Ultra Gentle Body Wash in the country, Galderma Philippines hosted a staycation for some of Manila's influencers and celebrities like Janina Manipol, Nicole Hernandez, Nicole Andersson, Camille Co, Patty Paurel-Filart and Jigs Mayuga.
They were billeted at Shangri-La at the Fort, where they listened to a lecture by Dr. Mara Evangelista-Huber about cleansers. She said, "Cleansing is actually the most damaging process of skin care if we're using the wrong cleanser. Surfactants can't differentiate between dirt and your skin's oil. Tightness or that squeaky clean feeling means you have over-cleansed your skin."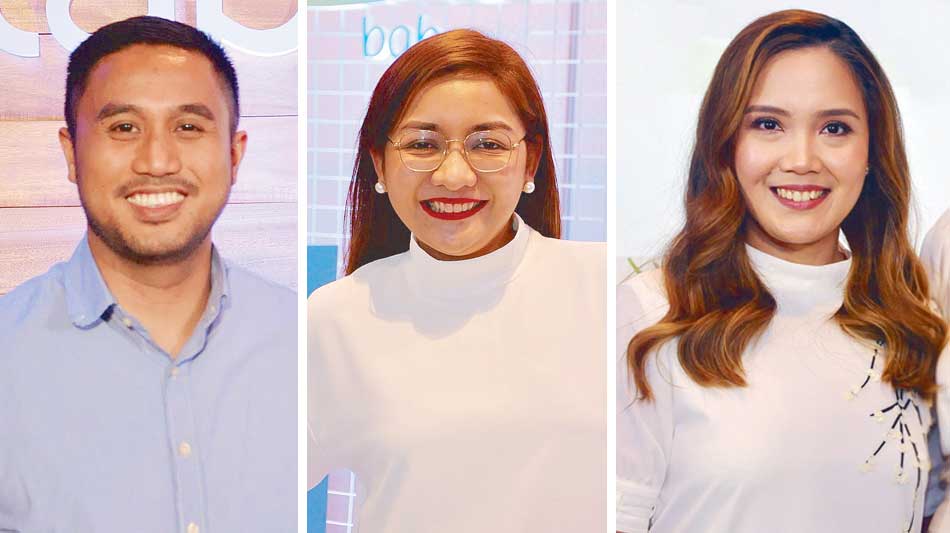 From Left: Trade marketing manager Carlo Ulep, Cetaphil Baby brand manager Abe Mationg and Dr. Mara Padilla Evangelista-Huber.
Guests also worked out at Kerry Sports Manila and then proceeded to their rooms to prepare for dinner. Their shower rooms were provided with the Cetaphil Ultra Gentle Body Wash, which is skin-friendly and is fragrance-free.
Galderma Philippines general manager Raghavendra Sadashiva and consumer business unit head Jade Silva-Netto Ponoc welcomed guests to the dinner where Filipino dishes and continental cuisine were served.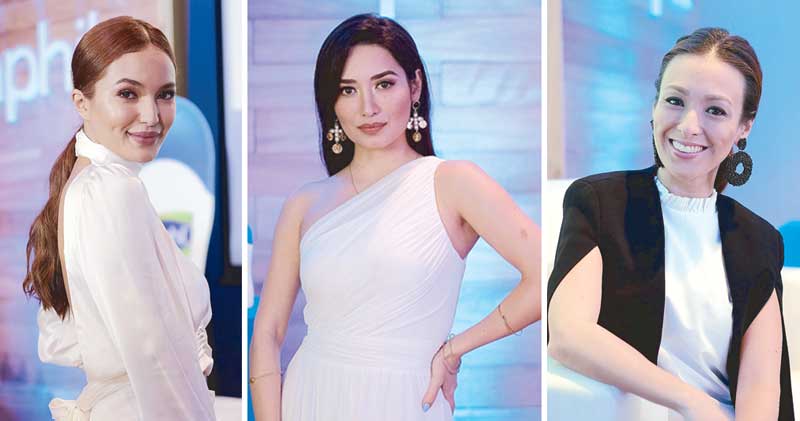 From Left: Cetaphil brand ambassador Sarah Lahbati, Nicole Andersson and Nicole Hernandez.
Ponoc said, "We're very excited about this new body wash. Cetaphil is considered the expert in facial cleansing. Now, we are launching this body wash, which cleans the skin without stripping it of moisture."
The body wash has already been launched in the US, which is Cetaphil's biggest market. Sadashiva said the Philippines is the brand's second biggest market.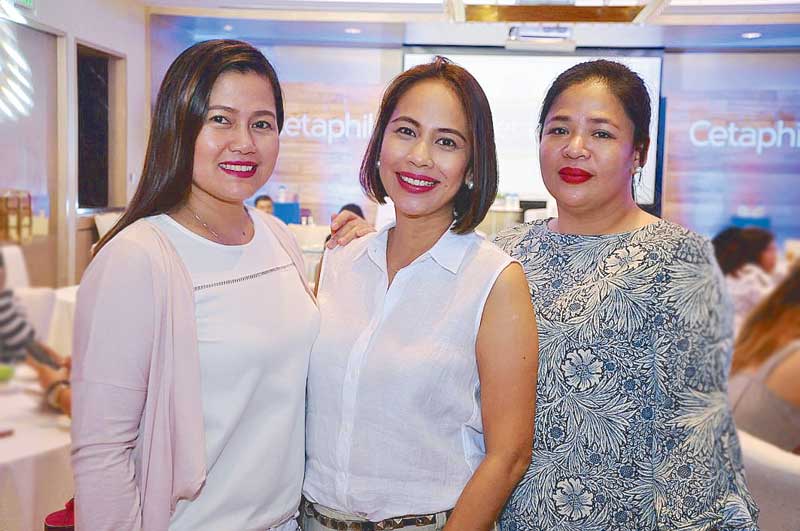 Galderma key account specialist Pamela Carpio, key account manager Janice Bainto and key account specialist Vanessa Javier.
According to Cetaphil experts, the body wash has an effective yet gentle formula clinically proven to strengthen and protect even the most sensitive skin. They added that the body wash has five essential factors of a good cleanser — low pH, fragrance-free, and contains panthenol, aloe vera and gentle surfactants — which are crucial in keeping skin healthy, supple and moisturized. These essential factors also address the problems related to dry and sensitive skin, such as itching and redness.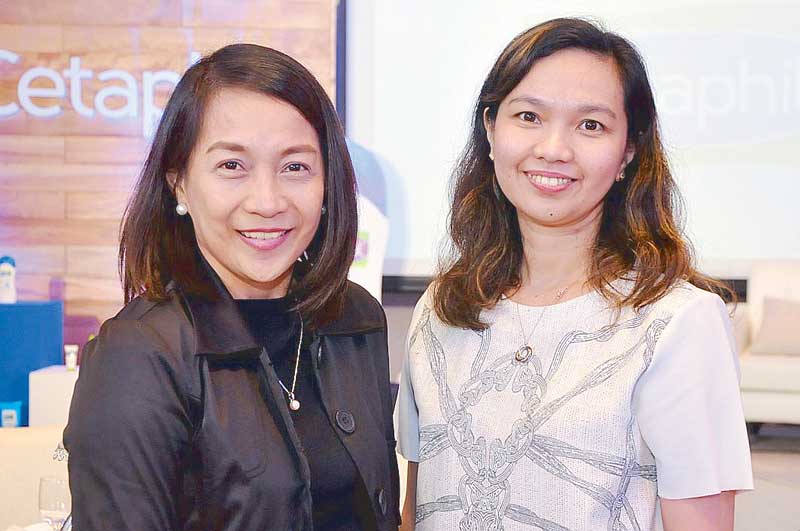 Finance manager Filipina Baltazar and business unit head Michelle de Jesus.
(Cetaphil Ultra Gentle Body Wash is available at leading drugstores and department stores.)
* * *
(Follow me on Instagram @pepperteehankee.)