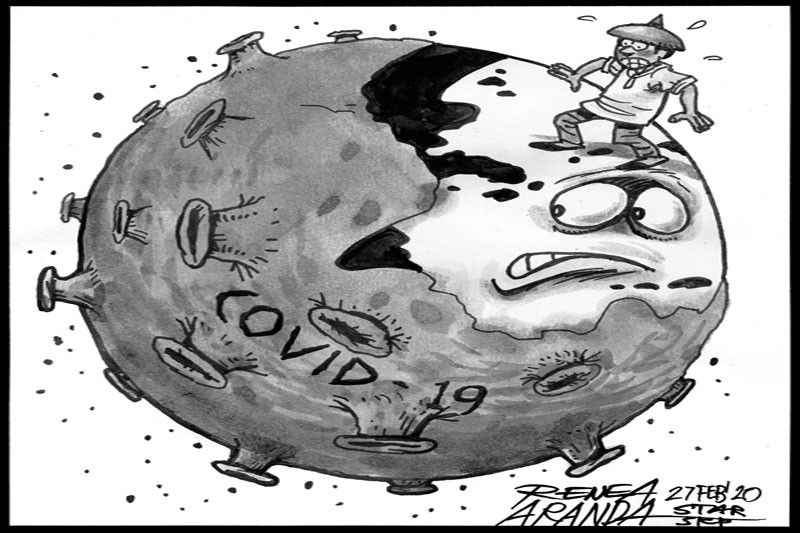 EDITORIAL - Job displacement
(The Philippine Star) - February 27, 2020 - 12:00am
Tourism has taken a serious hit and supply chains remain disrupted as China continues to grapple with the coronavirus disease 2019. Now the Philippines must also brace for major disruptions in the deployment of overseas Filipino workers as well as the possible displacement of OFWs who are already employed abroad.
In Italy, which hosts an estimated 100,000 OFWs, several areas are on lockdown due to COVID-19 contagion. Now the coronavirus is spreading in the Middle East and North Africa, the biggest job market for Filipinos, where at least 2.2 million OFWs are employed. In Iran, where the government has confirmed 12 deaths from COVID-19, the deputy health minister himself has become infected.
Even if few OFWs would seek repatriation, economists are warning of a global economic slowdown due to the contagion. International gatherings are being cancelled, with even the Tokyo Olympics facing possible deferment.
An expert of the World Health Organization, which has not yet announced a pandemic, warned that the world is "simply not ready" for the spread of COVID-19. Researchers in several countries are rushing to produce a vaccine, but even if one is developed, mass distribution is still at least a year away.
Even if the virus contagion does not become as devastating to the Middle East and North Africa as it has been in China, the global slowdown will impact heavily on the MENA economies, which are largely powered by crude oil. This in turn can affect the jobs of millions of migrant workers. The Philippine government must be prepared not just to assist OFWs who might be infected with the coronavirus but also for a possible mass displacement of workers.