Marines, LGUs team up for Iranun area agri project
September 24, 2023 | 2:53pm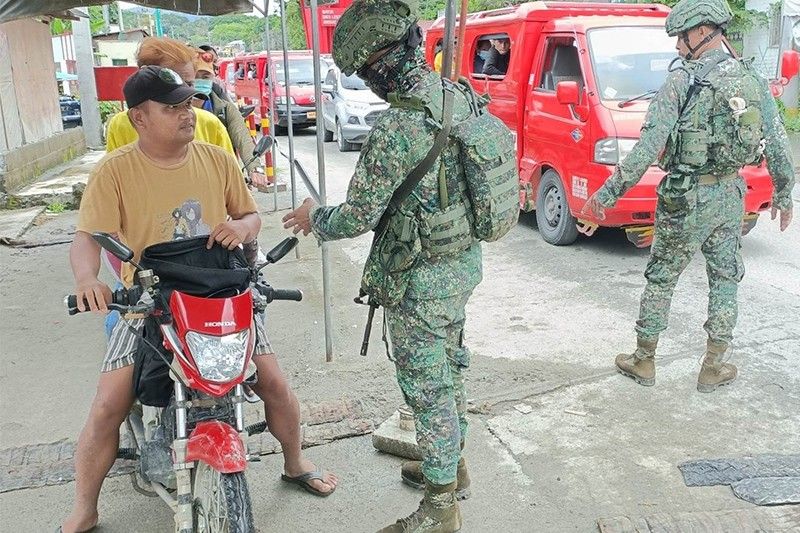 COTABATO CITY — The Philippine Marines and local government units in Maguindanao del Norte are working together to improve the agricultural productivity of Iranun communities struggling to bounce back from the effects of armed conflicts.
Brig. Gen. Eric Macaambac, commander of the 1st Marine Brigade, on Sunday said that among the benefactors of their "pro-poor initiative" are the University of Southern Mindanao in Kabacan, Cotabato and the non-government Socsksargen Agriculture and Resources Research and Development Consortium, both active supporters of the Mindanao peace process.
The project involves the mayors of Maguindanao del Norte's predominantly Iranun Parang, Barira, Buldon, Matanog and Sultan Mastura towns, where there are hundreds of farmers who are members of the Moro Islamic Liberation Front, whose leader, Ahod Ebrahim, is chief minister of the Bangsamoro Autonomous Region in Muslim Mindanao.
"This is in support of the community-empowerment goals of the peace efforts of the national government and the MILF," Macaambac said.
Representatives from the local government of the five towns, Marine officers and resource persons from the USM and ARRDC held a forum last week and talked about essential interventions needed by Iranun farmers to boost their production and how they can earn extra income from viable alternative farming ventures.
Most Iranun residents in Parang, Barira, Buldon, Matanog and Sultan Mastura own coconut and orchard farms and propagate hybrid corn occasionally as a source of additional income.
Bangsamoro Local Government Naguib Sinarimbo on Sunday said that his office will support the sustainable development thrusts of the 1st Marine Brigade, based in Barangay Tugaig in Barira and the five LGUs.
"These are the efforts that we need to support, so vital to the socio-economic empowerment of Moro communities, the key stakeholders to the Mindanao peace process," Sinarimbo said.