DOTr probes screener who swallowed stolen $300
September 21, 2023 | 12:00am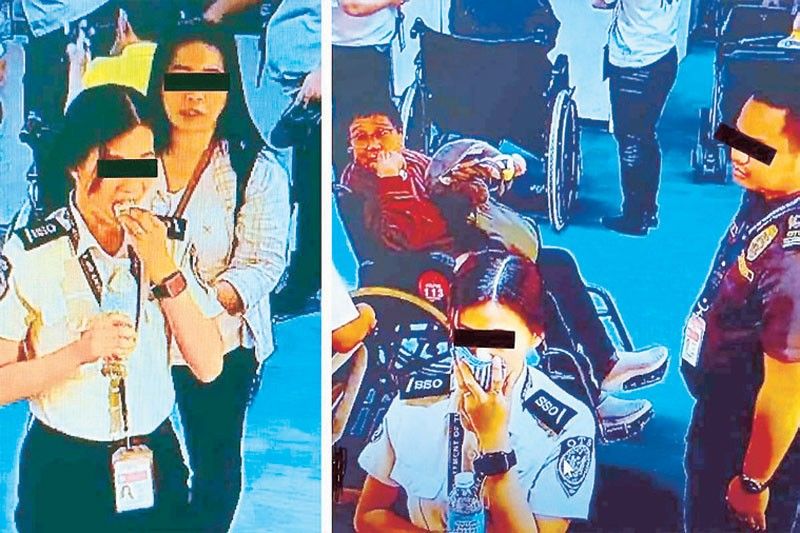 MANILA, Philippines — The Department of Transportation (DOTr) is investigating an Office of Transportation Security (OTS) screener who was caught on closed-circuit television (CCTV) footage swallowing $300 in $100 bills reportedly stolen from a departing Chinese passenger at the Ninoy Aquino International Airport (NAIA).
DOTr Secretary Jaime Bautista assured the public that the screener will be meted appropriate sanctions.
"I am saddened and very disappointed by such embarrassing deeds," he said.
OTS administrator Ma. O Aplasca said the CCTV footage, which the office received on Sept. 14, can support the filing of an administrative case against the screener, who denied the allegations.
"We cannot arrest her because we did not catch her in the act," Aplasca said, adding that the screener cannot be named at this time.
The Manila International Airport Authority (MIAA) has suspended the screener and her supervisor as well as confiscated her seasonal access pass pending the results of an investigation into the incident.
The MIAA prohibited pockets for OTS personnel in March over cases of passenger theft.
CCTV footage showed that at around 8:20 p.m. on Sept. 8, the Chinese passenger, identified only as Mr. Cai, placed his shoulder bag on the inspection tray at the final security checkpoint.
As Cai passed through the body scanner, the screener could be seen conducting a manual search of his bag on the inspection table.
The MIAA reported that the screener "suspiciously turned away while apparently holding something in left hand with her fist tightly closed. She then swiftly placed something in her… waist area and went back to the inspection table."
Cai had returned to the screening area and complained after discovering that his wallet was open and his money was missing.
The passenger confronted the screener, who turned her back on him. In footage taken by another CCTV camera, she was "clearly seen deliberately swallowing the dollar bills, folded into one small piece" as she used a handkerchief to cover her mouth.
The screener was seen having difficulty swallowing the bills despite drinking water from a bottle given to her by a colleague, the MIAA reported.
The screener's supervisor approached her, "seemingly communicating with her" as she was "almost choking in her effort to swallow the dollar bills" to "apparently ensure that the bills were properly disposed of (no evidence)," according to the MIAA.
Cai has refused to file charges against the screener.