LRT-1 closed Dec. 3-4 for Roosevelt station reintegration
November 28, 2022 | 12:00am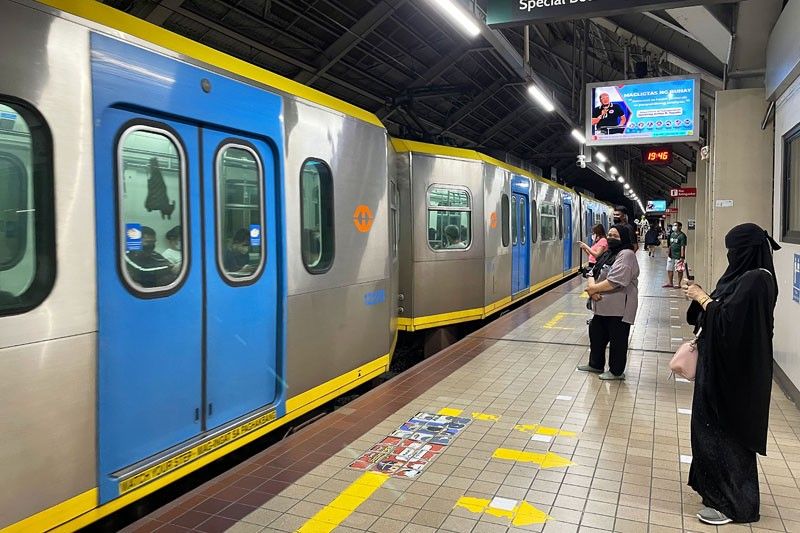 MANILA, Philippines — The Light Rail Transit Line 1 (LRT-1) will suspend operations from Dec. 3 to 4 to give way for the reintegration of the Roosevelt station to the rail line.
In an advisory over the weekend, Pangilinan-led Light Rail Manila Corp. (LRMC) announced the suspension of the LRT-1 operations.
LRMC chief operating officer Rolando Paulino III said the LRT-1 has to be closed for two days to allow for the reintegration of the Roosevelt station with the 19 stations of the railway.
During the closure, LRMC will conduct readiness tests, trial runs and rail exercises to check the viability of reactivating the northernmost station of the LRT-1.
The rail operator wants to see how the Roosevelt station will perform under its new signaling system.
Once the results of the test runs are confirmed acceptable, LRMC plans to start the commercial operations from Baclaran station to Roosevelt station by Dec. 5.
Passengers were advised to plan their trips ahead given the disruption that will be caused by the closure of the LRT-1.
"We assure the public that the weekend closure of the LRT-1 will result in long-term benefits for commuters," Paulino said.
"In coordination with our private and government partners, it will be all hands on deck to ensure a safe and successful resumption of commercial operations for the full LRT-1 rail line," he added.
In September 2020, LRMC shut down the Roosevelt station to clear the way for the government to build the P3-billion Unified Grand Central Station.
The common station is expected to connect the rail lines of the LRT-1, Metro Rail Transit Line 3 and MRT- 7.
The government had to change the construction timeline for the common station because of setbacks due to COVID lockdowns.
LRMC delayed the reopening of the Roosevelt station, limiting the LRT-1 operations from Baclaran, Parañaque to Balintawak, Quezon City.
"We advise commuters to stay tuned as we conduct these readiness tests along the LRT-1 and be updated on the status of the Roosevelt reopening," Paulino said.
"We assure the public that once the reopening is confirmed, LRMC is ready to serve passengers, adding Roosevelt station to our existing operational stations," he added.