Hundreds evacuated in Manila, Camanava
September 27, 2022 | 12:00am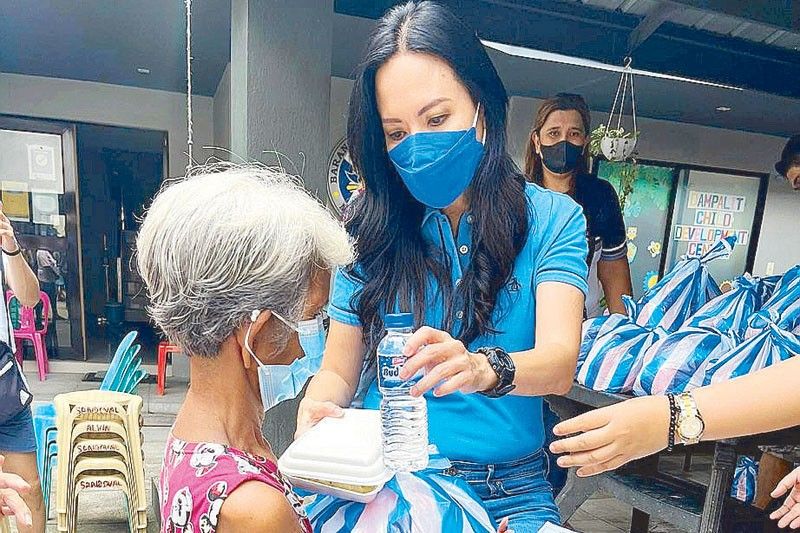 MANILA, Philippines — Hundreds of families were evacuated in the cities of Manila, Caloocan, Malabon, Navotas and Valenzuela due to Typhoon Karding.
Most of the evacuees started to return home yesterday.
Manila Mayor Honey Lacuna yesterday visited 210 families or 777 people, who took shelter at the Baseco evacuation center in Tondo to flee Karding's wrath.
At least 443 families or 1,821 residents were relocated in other evacuation sites in Manila: Benigno Aquino Elementary School, Corazon Aquino High School, Atienza High School, Barangay 101 and Barangay 105 covered courts, Isabelo Delos Reyes Elementary School, Barangay 128 Building 18 and Delpan covered court.
In Navotas, 423 families or 1,247 people were relocated at 11 evacuation centers in the city.
Relief goods were given to 107 families at different evacuation sites in Malabon, according to the city public information office.
Malabon Mayor Jeannie Sandoval distributed food packs to affected residents in Barangays Tañong and Dampalit.
Valenzuela Mayor Wes Gatchalian yesterday visited the evacuees at the Valenzuela National High School.
In Caloocan, 39 families took shelter at five evacuation centers, according to the city's Disaster Risk Reduction and Management Office.