Fewer MRT-3 trips due to COVID-19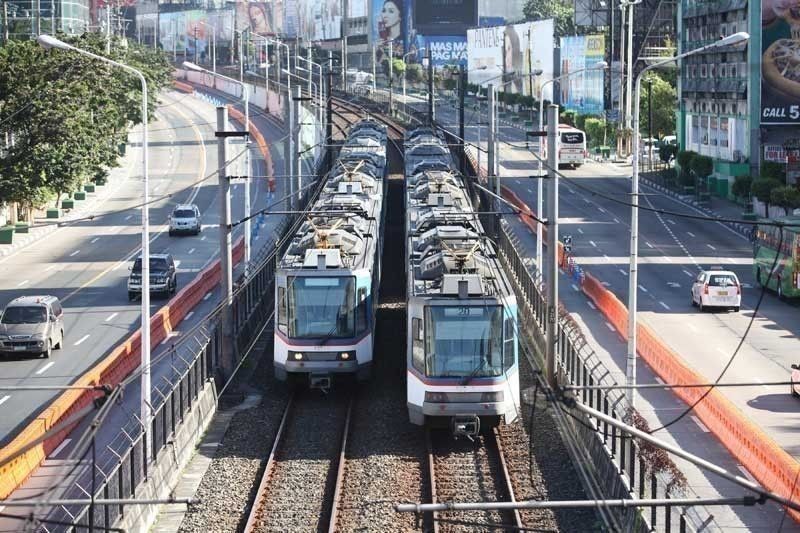 MANILA, Philippines — Starting next week, there would be fewer trips for the Metro Rail Transit Line 3 (MRT-3)'s trains as 127 workers at its depot tested positive for the coronavirus disease 2019 (COVID-19), an official said yesterday.
As of yesterday, 127 personnel at the rail line's depot – where trains are fixed and maintained – near its North Avenue station were confirmed positive on polymerase chain reaction (PCR)tests, according to Department Transportation (DOTr) Undersecretary for railways Timothy John Batan.
He added that 124 of them are employees of the rail line's maintenance provider Sumitomo Corp.-Mitsubishi Heavy Industries-ES Philippines while the rest are the rail line's depot workers.
Forty-six workers are on home quarantine, 74 are staying at government isolation facilities while seven are being taken care of by local government units, said MRT-3 operations director Michael Capati.
The first cases, recorded on June 22, came from the MRT-3's quality control section, he added.
Capati said PCR testing of the 1,714 employees at the MRT-3's depot is ongoing.
Batan said from an average of 16 to 19 trains, only 10 to 12 trains would run starting on July 6 since the number of depot workers would be reduced.
Capati assured the public that no station personnel, who usually come in contact with passengers, were infected.
Trains are disinfected twice for each trip: once at the North Avenue in Quezon City and upon arriving at the Taft Avenue station in Pasay, he said.
The MRT-3 management would also deploy buses to help ferry passengers, Capati added.