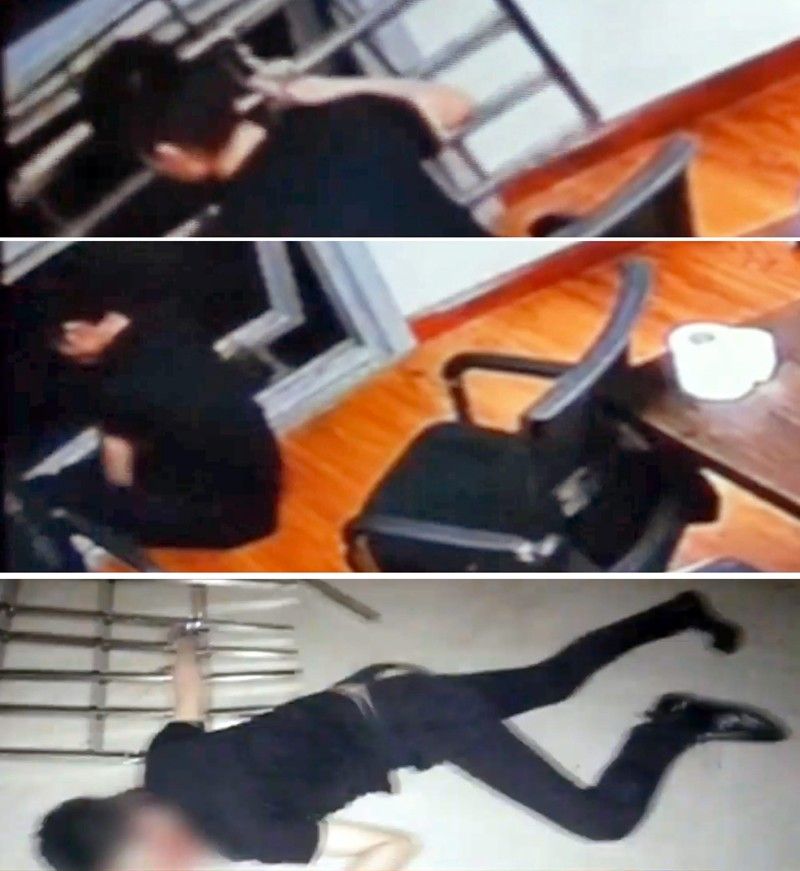 Images taken from a video, aired by GMA-7's 24 Oras, show Yang Kang removing the grills from a sixth-floor window and later falling to the pavement.
Handcuffed Chinese falls to death
MANILA, Philippines — A handcuffed Chinese man died after supposedly falling from a six-story building in Las Piñas.
Yang Kang, 27, was found on the pavement beside a building along C.V. Starr Avenue before dawn yesterday, according to a police report.
The victim was last seen alive at around 4 p.m. Thursday, police said.
Yang was handcuffed by his supervisor, another Chinese, in their office at the sixth floor over a debt, according to police.
A video aired by GMA-7's 24 Oras showed Yang was able to remove the window grills, to which he was handcuffed, at around 4 a.m. He fell as he was trying to escape through the window 30 minutes later.
Yang was brought to the Las Piñas District Hospital, where he died at around 9:48 a.m.
Police said Yang was found by a witness, who was conducting a routine inspection of the building, "lying on the pavement with handcuffs and unconscious."
Las Piñas police chief Col. Simnar Gran told The STAR a manhunt is on for Yang's supervisor, who faces a charge of serious illegal detention.